On the Road is a weekday feature spotlighting reader photo submissions.
From the exotic to the familiar, whether you're traveling or in your own backyard, we would love to see the world through your eyes.
JanieM
I spent my first full day in China visiting Tiananmen Square and the Forbidden City. There are several shots of that complex in this set, plus a few other Beijing scenes.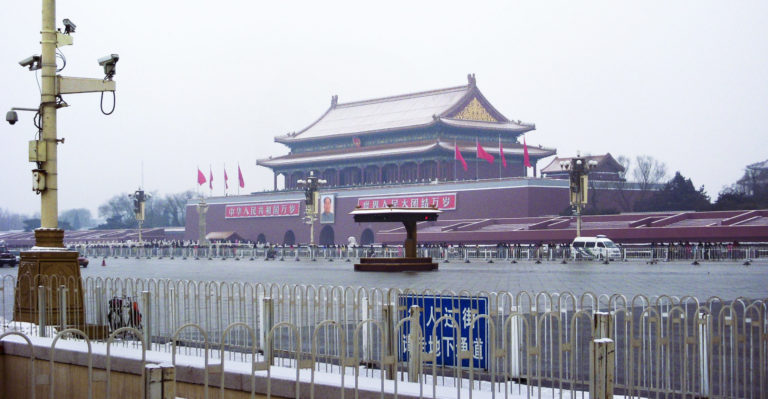 The Forbidden City, Beijing
First sight of the complex as we walked toward it from the subway stop.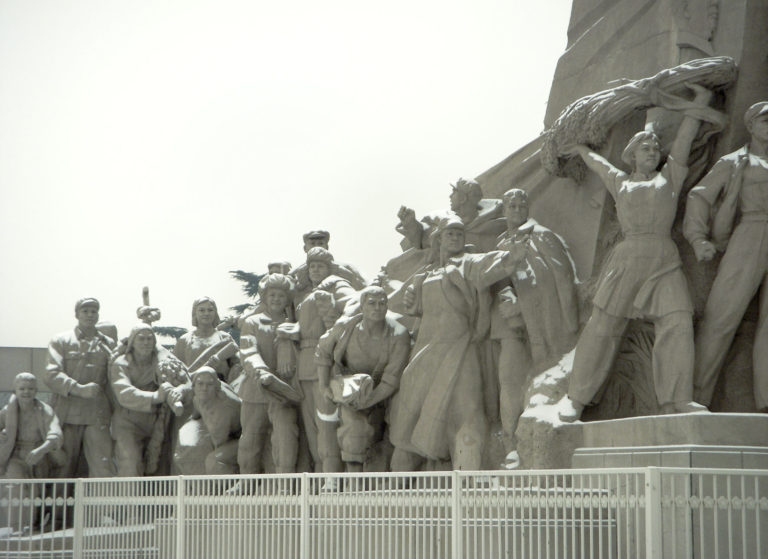 Tiananmen Square
One of several huge sculptures, this one honoring workers.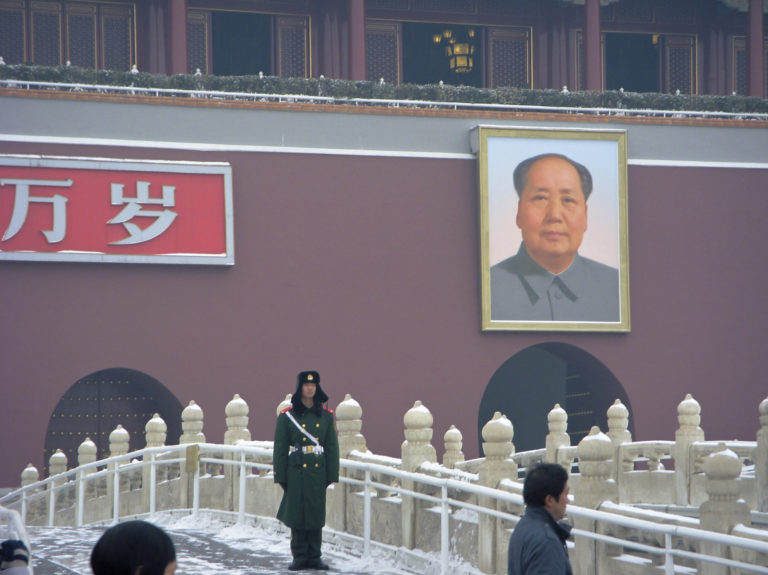 Forbidden City, Beijing
The soldier just stood there as visitors walked past on their way in and out. As soon as we were inside, people walked up to us and tried to get us to hire them as guides for a trip to the Great Wall. Jamie had his own tentative plan for that, but we took a business card from one young man anyhow, since he was friendly without being pushy like the others.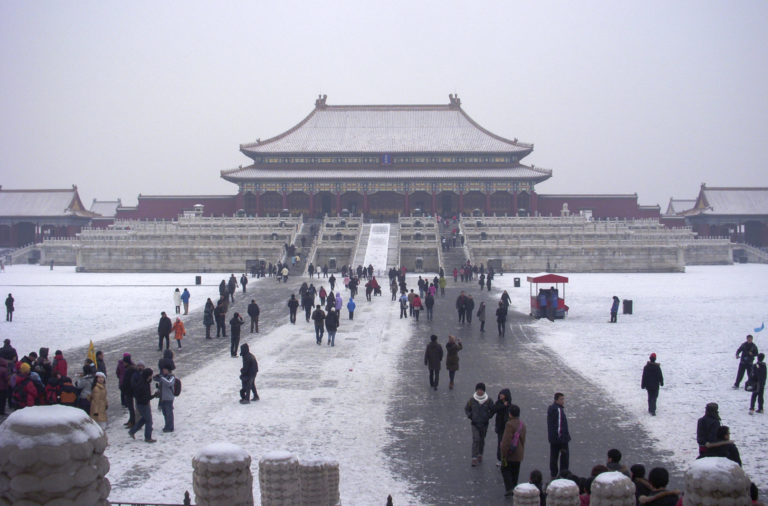 The Forbidden City, Beijing
The courtyard just inside the entrance. Kids were on school holiday because of Spring Festival, so there were a lot of families visiting.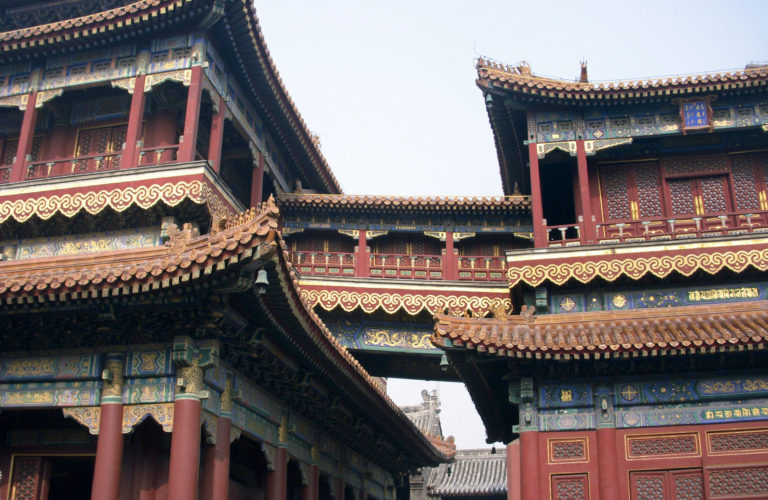 Yonghe Temple, Beijing
Also known as the Lama Temple. This is one of the main buildings in another fairly big complex. Not being up on the situation of religion in modern China, I was a little surprised to see that a lot of the visitors weren't just curious tourists. There were vendors selling incense sticks that people bought to burn in front of the statues. A favorite Chinglish sign: "Don't burn incense & film in the hall."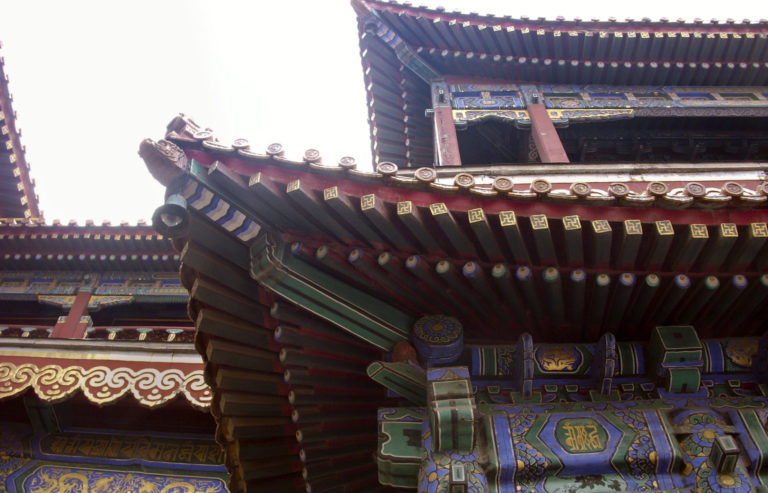 Yonghe Temple, Beijing
Closer detail of the building in the previous picture.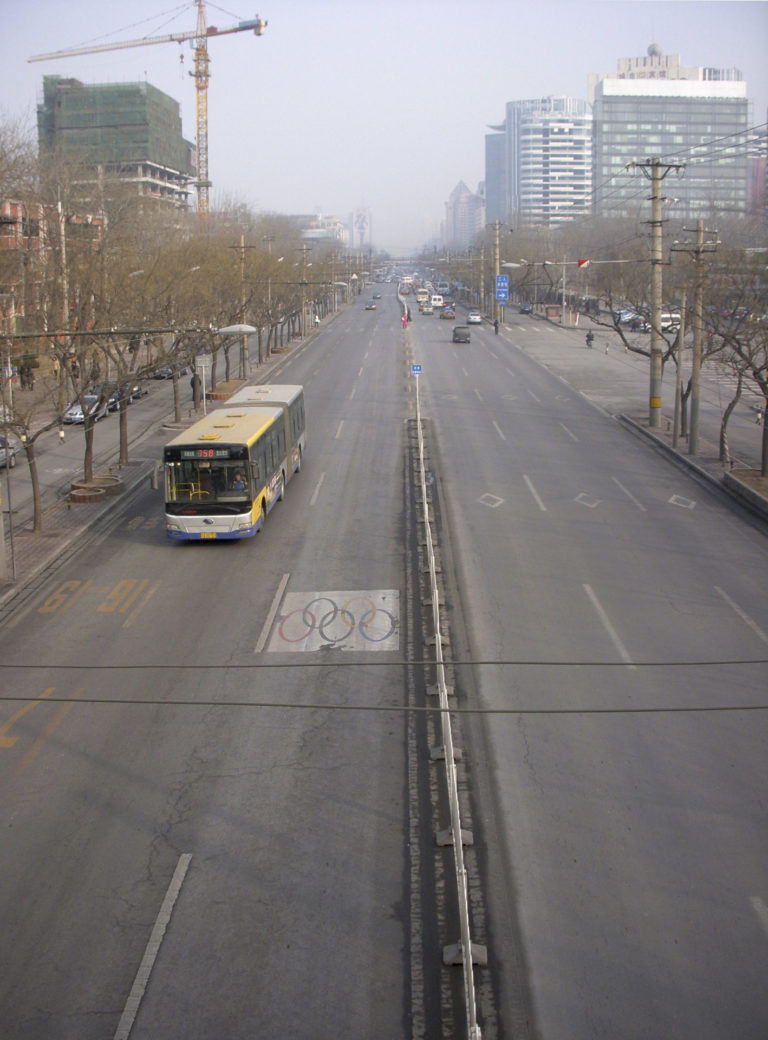 Beijing
This was fairly typical air quality during my visit. One of the days in Beijing was a little brighter than this, and Jamie, who had been in China for about twenty months without a break at that point, commented on what a nice blue sky it was. I said, "You're going to have some reacclimating to do when you get home."
This was not, however, typical traffic. The traffic was insane most of the time. The widest street I saw in Beijing had seven busy auto lanes in each direction, plus a narrower lane next to the curb on each side for pedaled vehicles, donkey carts, etc. Driving habits were wildly unpredictable for someone new to China. Pedestrians and left turning traffic often had green lights at the same time, and a mob of pedestrians would thread its way through a mob of slowly moving cars, the drivers tooting their horns the whole time. Drivers, in fact, tooted their horns often and for no discernible reason. Check out Peter Hessler's essay "Country Driving" (in his book of the same name) for a hilarious account of driver education, and driving in general, in a country that moved very fast from most people not knowing how to drive to millions of people learning in a hurry.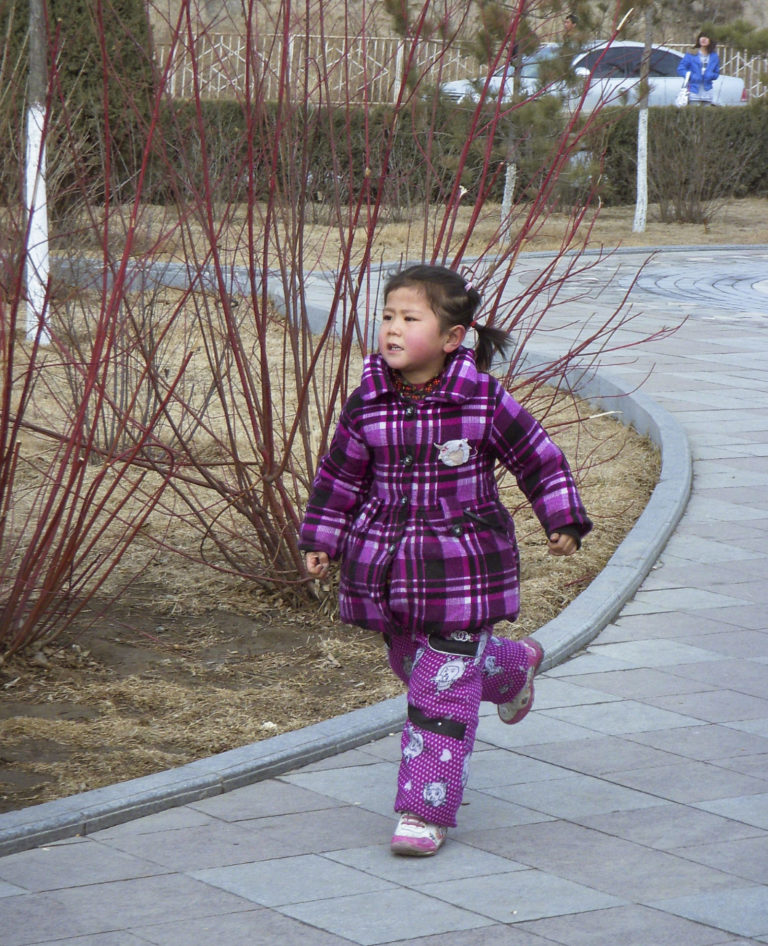 Yulin, Shaanxi, China
As in Alaska when I visited in February long ago, people didn't let winter keep them indoors, they bundled up and went outside even if only to hang out. The houses are very, very small by our standards, and Jamie said that they're not kept all that warm, so people layer up even indoors. This was certainly true in the homes we visited for holiday celebrations.