On the Road is a weekday feature spotlighting reader photo submissions.
From the exotic to the familiar, whether you're traveling or in your own backyard, we would love to see the world through your eyes.
JanieM
Jamie bargained with a cab driver to take us to the Great Wall at Mutianyu, an hour's drive from Beijing. It cost about $50 for the round trip, including the driver waiting for us while we took in the sights.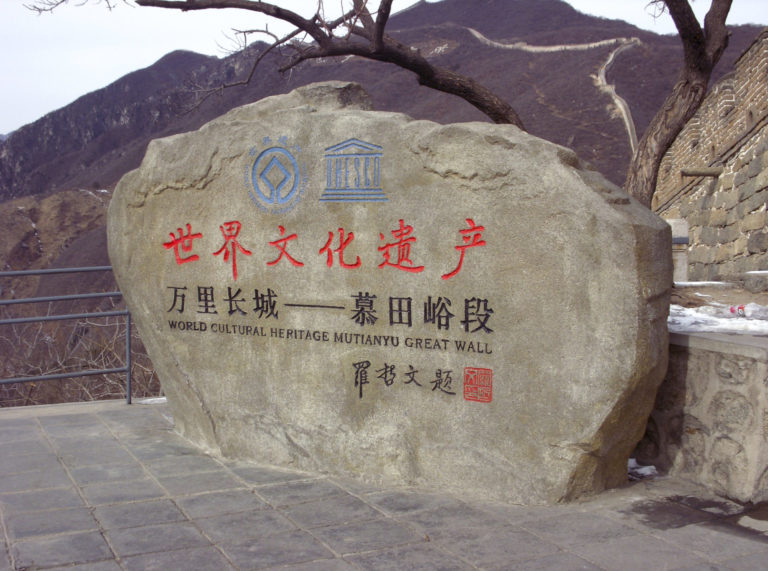 Great Wall at Mutianyu
February 10, 2010
The marker at the welcome plaza.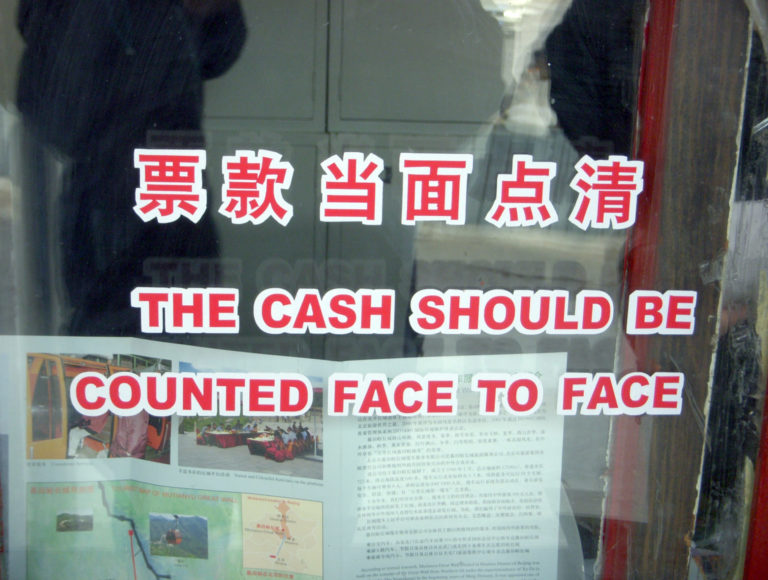 Mutianyu - ticket booth
February 10, 2010
I collected funny English translations wherever I went. James Fallows, who lived in China for a few years, wrote some articles about translation in <i>The Atlantic</i> years ago that I found interesting and apt. Here's one of them.
People in China told me more than once, and emphatically, that I was wrong about some aspect or other of English usage and syntax. These were folks who had been studying English since childhood and who were now students or professors in the English department of a university. To give credit where it's due, some of them were very fluent – something I never accomplished with any of the foreign languages I studied.
On the other hand, I'm a native English speaker with a Ph.D. in English, and I've done copy editing as a sideline for a lot of my adult life. I thought I could be expected to know something about the language. But no. Certain people would ask me a question, then argue forcefully that they were right and I was wrong about patterns like this: "He's arriving until three days." Certain non-standard constructions were so common that it was like watching another version of English evolve before my eyes. Who's going to argue with a billion and a half Chinese people!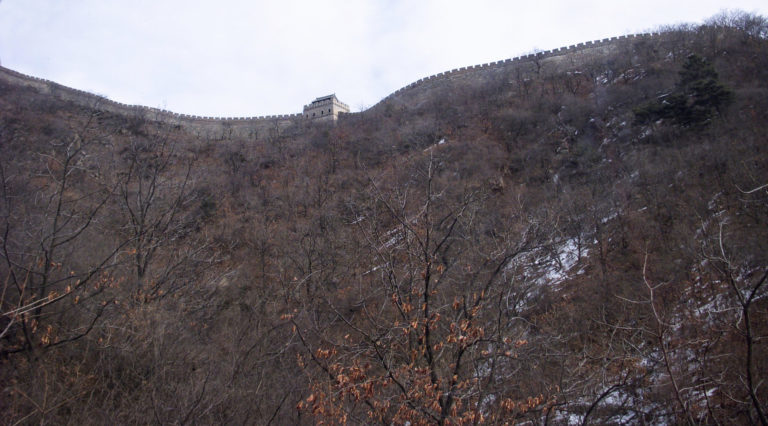 Great Wall in profile
February 10, 2010
The view from below. Options for getting up there included a chairlift, a climb of 4000 steps, or our choice – a gondola.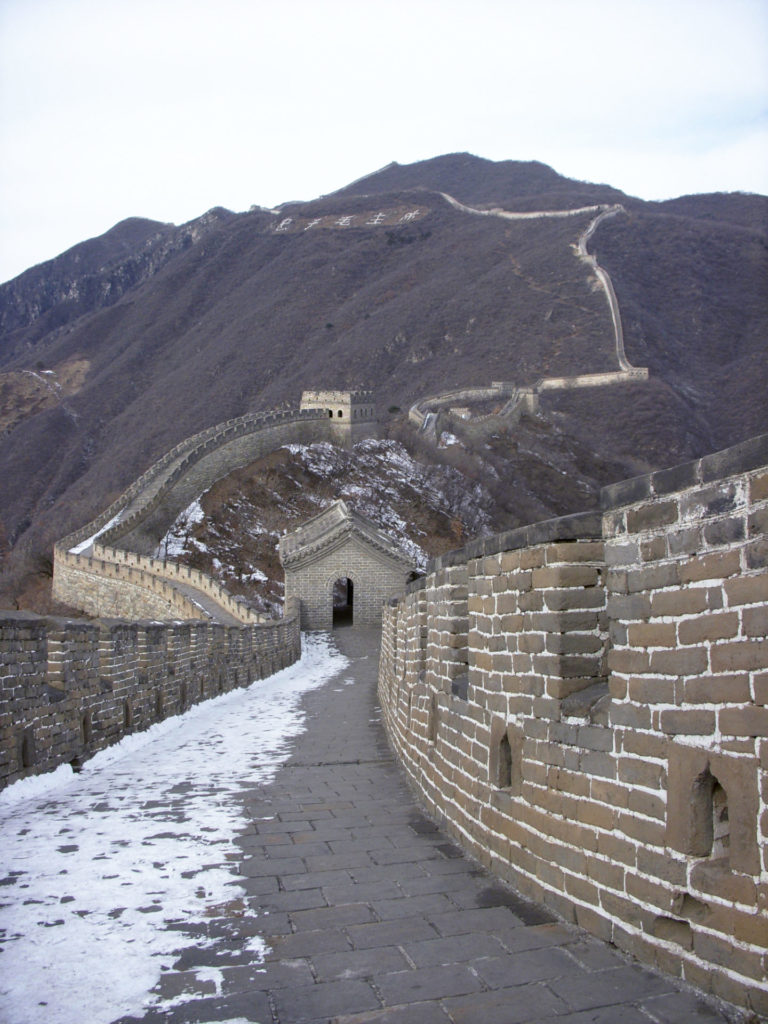 Along the Great Wall
February 10, 2010
We had the wall mostly to ourselves for a couple of hours. Jamie quoted someone he met on a previous visit saying: "This isn't the real wall, it's an artist's rendering." I thought it was just an attempt to be clever, but I found out otherwise later.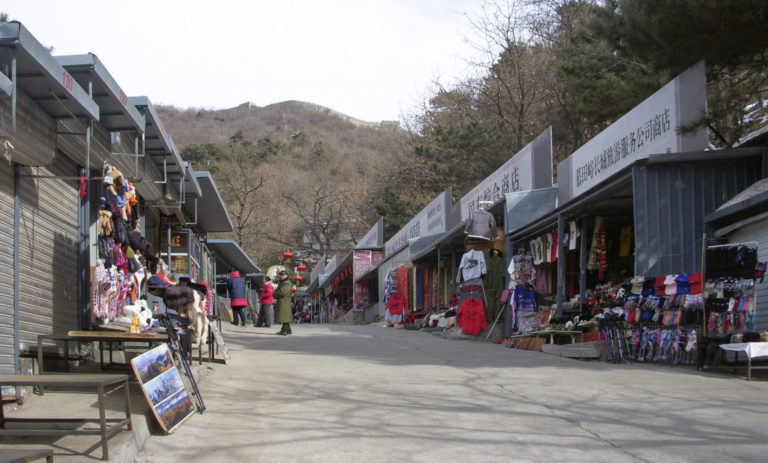 Great Wall - bargaining
February 10, 2010
We took the gondola down and ran the gauntlet of the souvenir sellers, who were eager for customers on an uncrowded day in a slow season. Jamie knew what was coming and took my arm – I had only been in the country for a couple of days, I was still jet-lagged, and I couldn't speak the language. His caution wasn't unfounded. The vendors mobbed us, standing in our path, putting their hands on my free arm, and talking all at once, trying to get me to buy their wares. Their notions of personal space were quite different from mine, to put it politely.
Jamie wanted to get us through and out, but a blue hanging caught my eye, so I asked him to inquire about the price. When the vendor named the equivalent of about $23, we both automatically said no and started walking again. It was a cheap trinket. I didn't want it that badly.
But the vendor made a counter-offer, and the game was on. She finally sold it to us for about $3.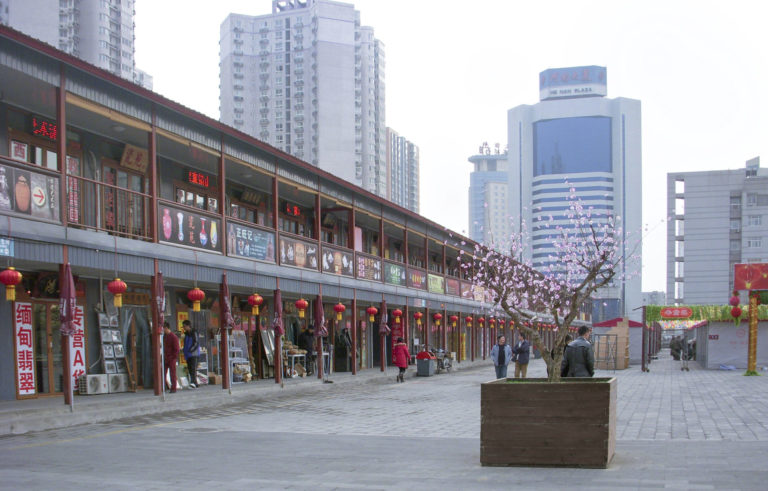 Beijing antiques market - bargaining
February 9, 2010
I had another adventure in bargaining at the antiques market. We went into a tiny secondhand bookshop, and I chose several volumes as souvenirs and gifts. I especially wanted an old paperback copy of Quotations from Chairman Mao for a friend who collects books.
The round-faced, white-haired man running the shop dickered over the prices for all the other books but stood firm at about $13 (IIRC) for the Little Red Book. Jamie wasn't fond of bargaining, but he had been trying for a year and a half to learn to do it effectively, because in a lot of contexts in China you either bargain or get cheated. (See the previous story.) So he was half-kiddingly outraged that the bookseller's wouldn't play the game that he had been taught was obligatory. After several rounds with no movement on the price, he convinced me not to buy the book.
A couple of hours later, as we were preparing to leave the market, I said I wanted to go back and get the book for my friend. I mean, $13! I wanted the book more than I wanted to stand on (someone else's) principle.
I went back alone. The bookseller gave me a sweet, knowing smile, and I gave him the money. My first five minutes alone in China went just fine!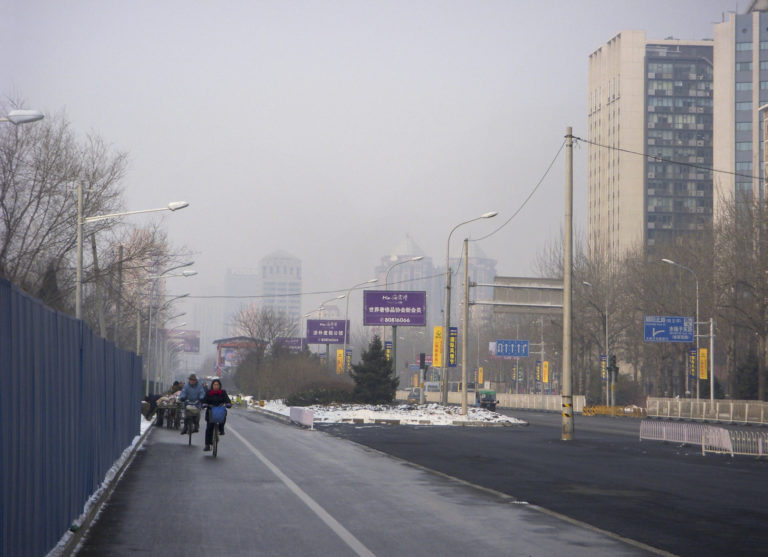 Beijing
February 7, 2010
Another air quality sampler.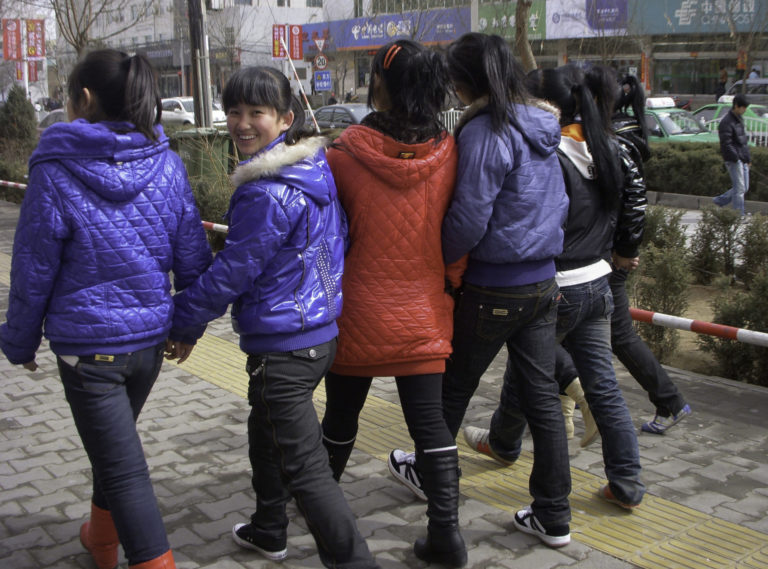 Yulin, Shaanxi province
March 2, 2010
Despite the occasional hostile glare, many people were friendly, especially the younger ones. When I smiled, people usually smiled back. This was taken in downtown Yulin.