On the Road is a weekday feature spotlighting reader photo submissions.
From the exotic to the familiar, whether you're traveling or in your own backyard, we would love to see the world through your eyes.
On the Road: Week of June 21 (5 am)

Albatrossity – Spring 2021 in Flyover Country #5
JanieM – China, Part 6 of 8
?BillinGlendaleCA – Milky Way in the Owens Valley
arrieve – The Galapagos, part 2
arrieve – The Galapagos, part 3

Paris in the Springtime: Week of June 21 (10 pm)

MollyS – Monet's gardens at Giverny, the water garden and house
randy khan – Springtime in Paris – Canal St. Martin
randy khan – Springtime in Paris – Floating along the Seine
way2blue – Paris in June
way2blue – *Limeuil, France In June

Inspired by the photos of Paris / France?  Send in your photos.
*A bit of poetic license this time around for "Paris".
?  And now, back to Albatrossity.
Albatrossity
Week 5 of Spring in Flyover County features some colorful birds, and some of them have attitude!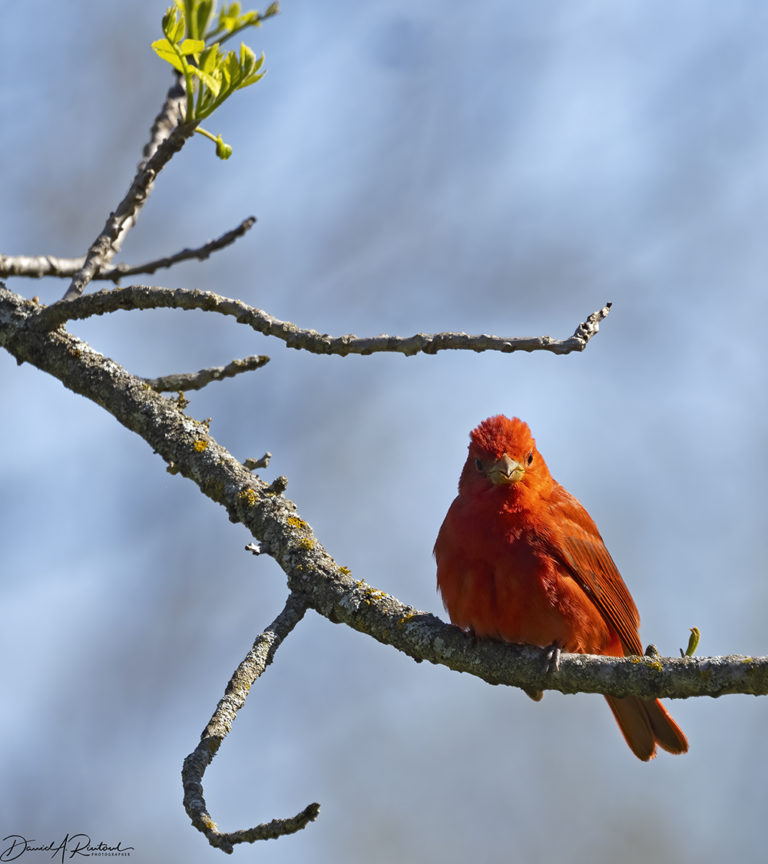 Near Manhattan KS
May 12, 2021
Summer Tanagers (Piranga rubra) are welcome returnees, particularly around the yard. They are not only colorful, but useful. We have a lot of paper wasps who like to build nests in various places under the eaves and deck, and this species specializes in catching bees and wasps. If you are a beekeeper, they might not be in your top ten list of favorite birds, but I love 'em.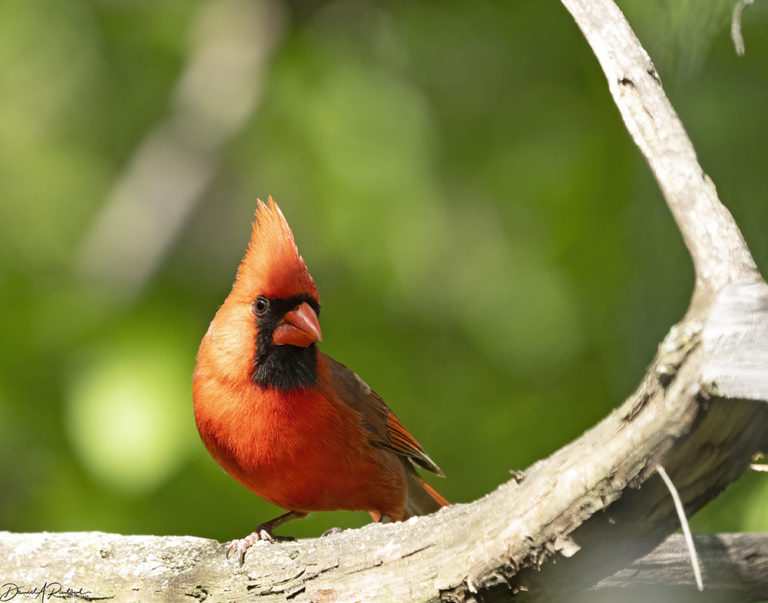 Near Manhattan KS
May 12, 2021
Our other flaming red yard bird is this male Northern Cardinal (Cardinalis cardinalis). He seems especially vibrant this year, so he gets to have his portrait posted on Balloon-Juice.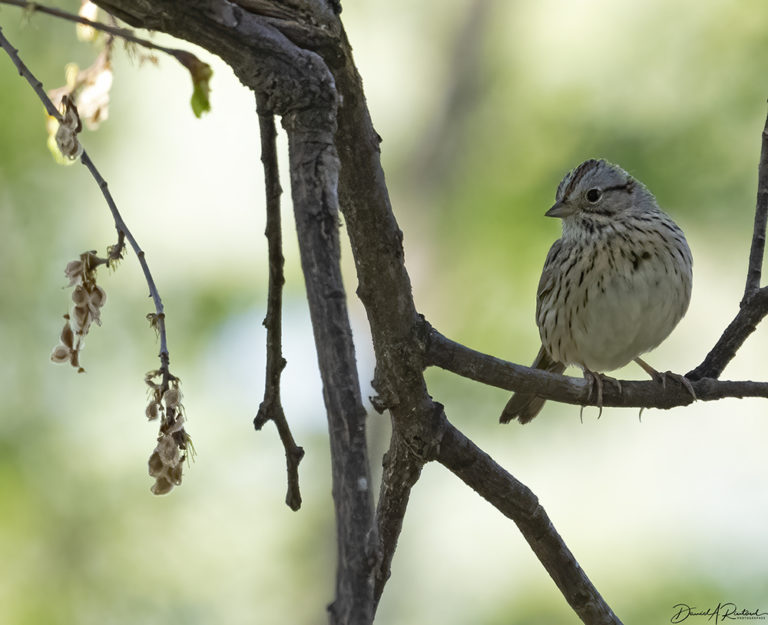 Near Manhattan KS
April 29, 2021
Migrant sparrows in the spring spend a lot of time here feeding in the elm trees. Lincoln's Sparrow (Melospiza lincolnii), normally a secretive species, can often be found chowing down in the elms in the neighborhood. These birds don't stay here for the summer, so this one was undoubtedly fueling up for the next leg of its trip to Canada or Alaska.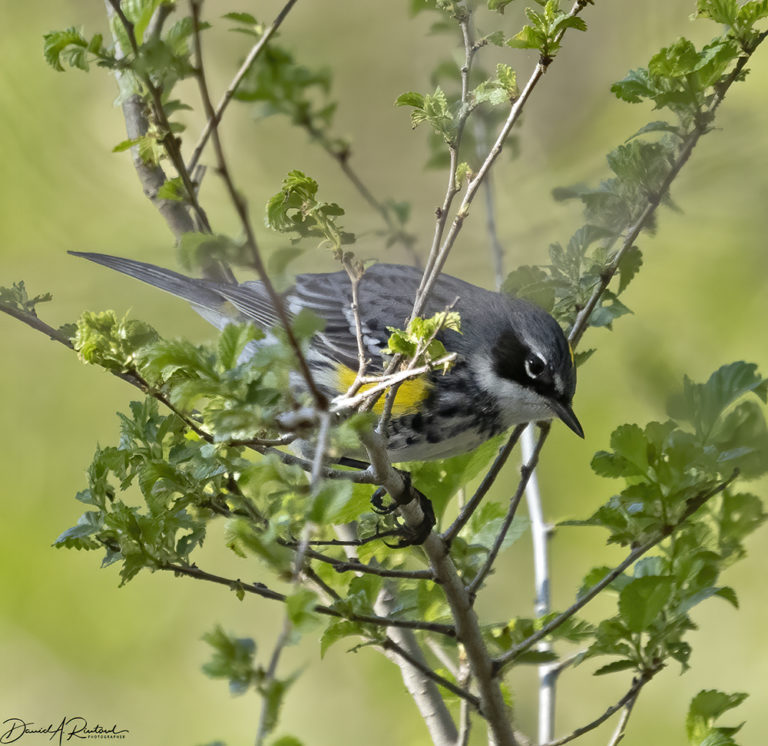 Near Manhattan KS
April 29, 2021
Yellow-rumped Warblers (Setophaga coronata) are typically common here in the winter; they are one of a few warbler species who can survive on a diet of berries and fruits for a while. This winter we had very few, and the deep freeze in February probably wiped out most of those. So spring migrants, like this spiffy male, are a welcome sight!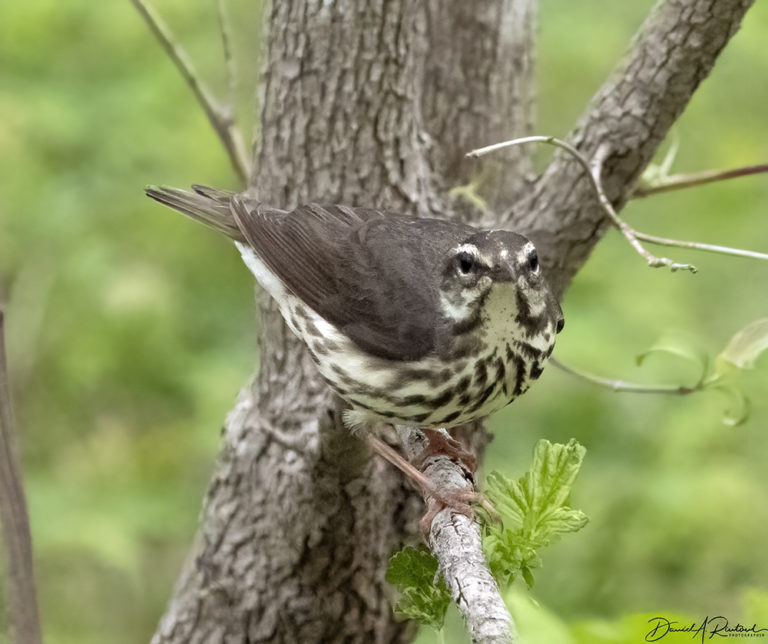 Near Manhattan KS
April 28, 2021
Returning to the streamsides and springs every spring, the Louisiana Waterthrushes (Parkesia motacilla) are also welcomed back. Their cheery songs give them away well before they are seen, but if you can see one, their tail-bobbing habits are fun to watch as well!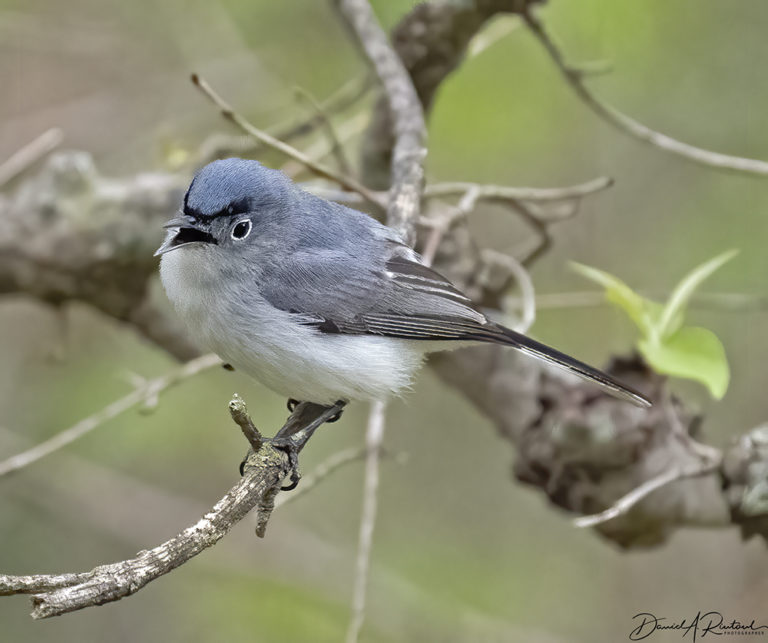 Near Manhattan KS
April 28, 2021
Blue-gray Gnatcatchers (Polioptila caerulea) are adorable little fluffballs who have the amazing ability to look grumpy and cute at the same time. This male (identifiable as such because of his rugged black unibrow) is practicing his best grumpy look.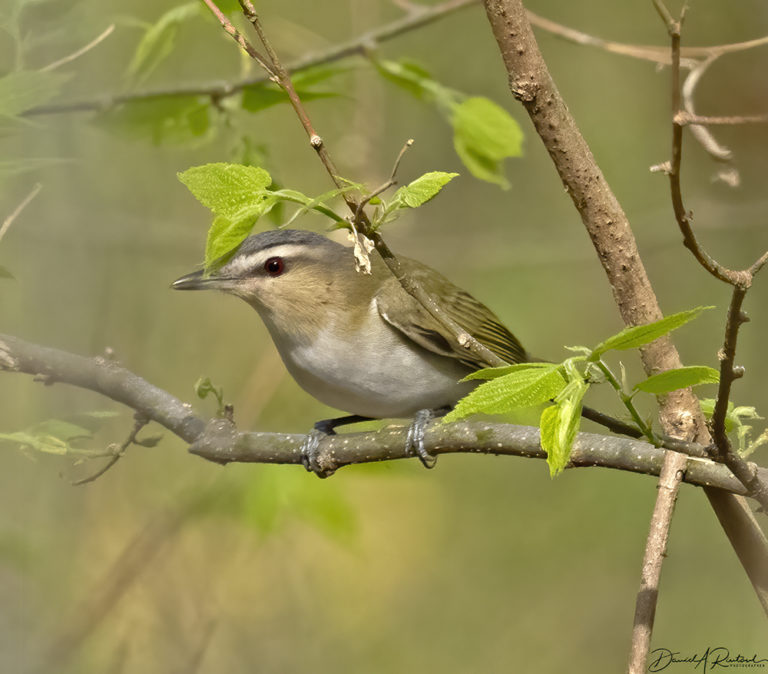 Near Manhattan KS
April 27, 2021
Back from a winter in the Amazon Basin, this Red-eyed Vireo (Vireo olivaceus) fills the back woods with song as soon as he returns. The song is familiar to most birders in the Eastern US, because they are one of the few species who continue to sing even during the hot parts of a summer day. They can be hard to see, but just about every woodlot in the eastern part of the continent will host a pair of these birds.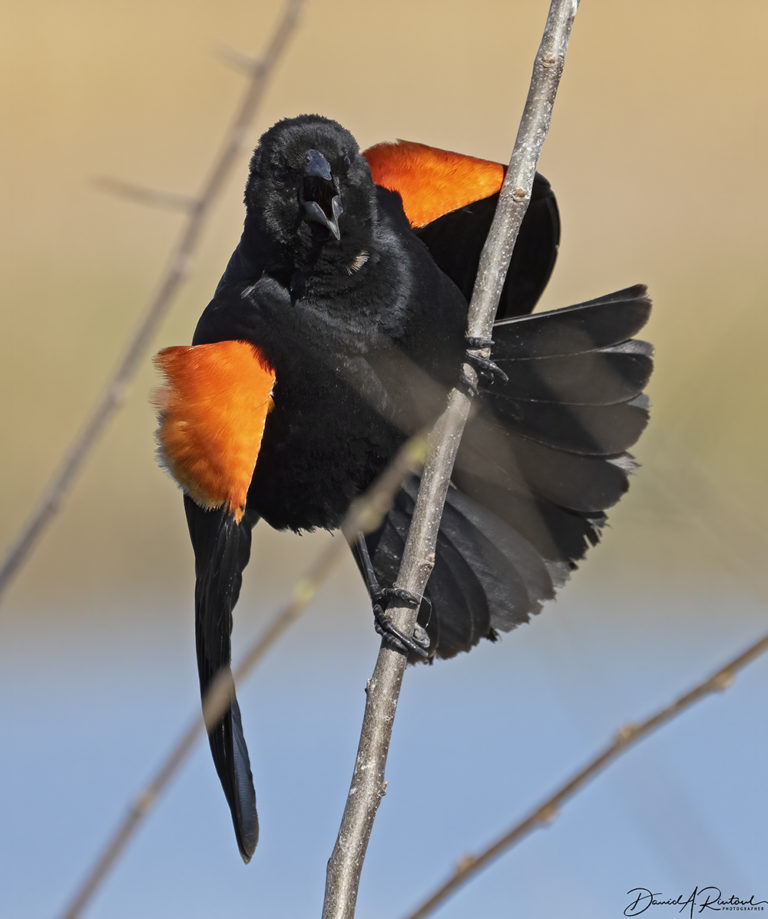 Quivira NWR
April 30, 2021
Spring is also a great time to head out to the nearest wetland wildlife refuge. In my case that requires a 2.5 hour drive to Quivira National Wildlife Refuge in central KS, but it is worth the trip. This studly male Red-winged Blackbird (Agelaius phoeniceus) was there to greet me when I arrived!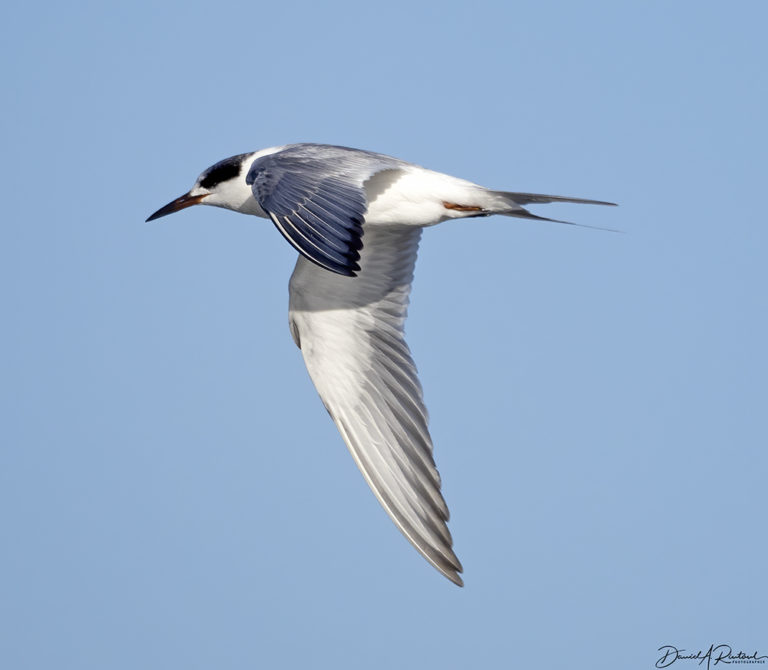 Quivira NWR
April 30, 2021
Marshes are also great places to practice taking photos of birds in flight, like this Forster's Tern (Sterna forsteri). They zigzag back and forth across the water, in a relatively predictable way, and if the light is good, you can usually get some good shots.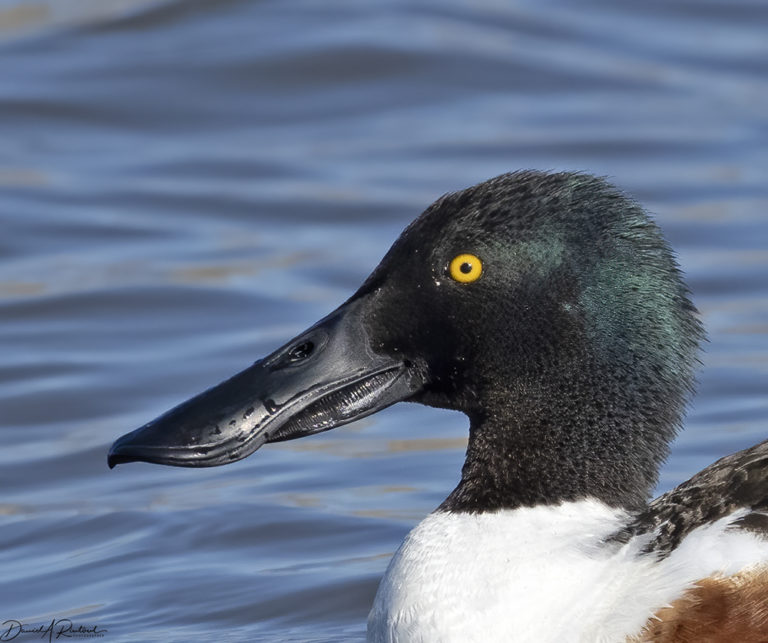 Quivira NWR
April 30, 2021
Ducks are another excellent attraction of your local wetland refuge. The striking nuptial plumages of the males means that most ducks are easy to identify, and fun to photograph. This drake Northern Shoveler (Spatula clypeata) has a truly funky bill as an additional photographic attraction. I'm sure he makes the lady shovelers swoon!