On the Road is a weekday feature spotlighting reader photo submissions.
From the exotic to the familiar, whether you're traveling or in your own backyard, we would love to see the world through your eyes.
JanieM
This last China set features Red Stone Gorge, another Yulin "attraction." The first four pictures were taken by one of Jamie's fellow "foreign teachers," a young man from the Netherlands who was in China teaching English. I'm including his shots because my camera battery died that day and I hadn't brought a spare.
Thanks to Steve from Mendocino for editing the pictures, and YY_Sima Qian for showing up in the comments to add detail and a local perspective to the China I tried to capture.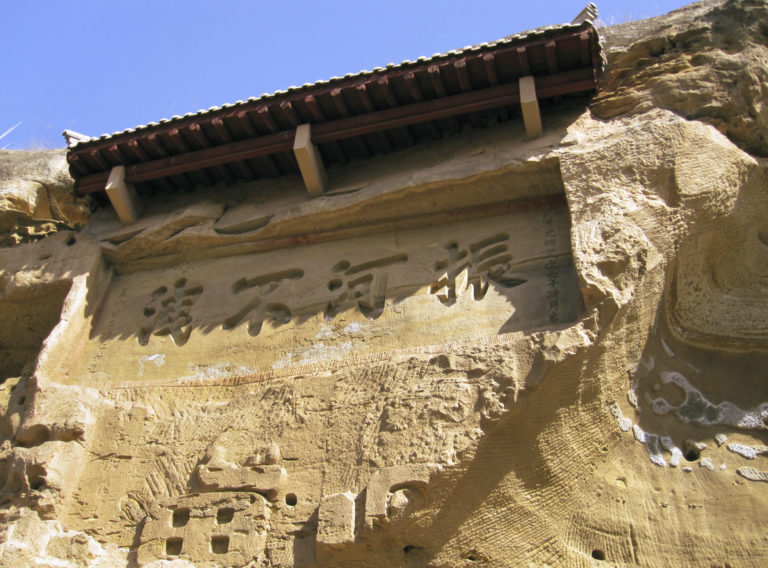 Red Stone Gorge, Yulin, Shaanxi
February 22, 2010
The gorge has a series of recesses carved into the walls, each with a mix of Buddhist statues and in some cases inscriptions. As with the pagoda in the previous set, I couldn't get much of an explanation out of the local people for who built this place, or when.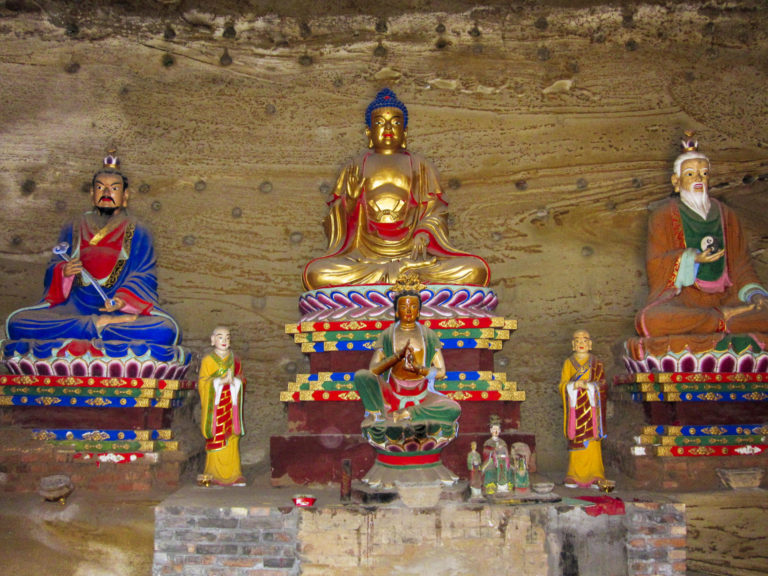 Red Stone Gorge, Yulin
February 22, 2010
One of the more vivid recesses.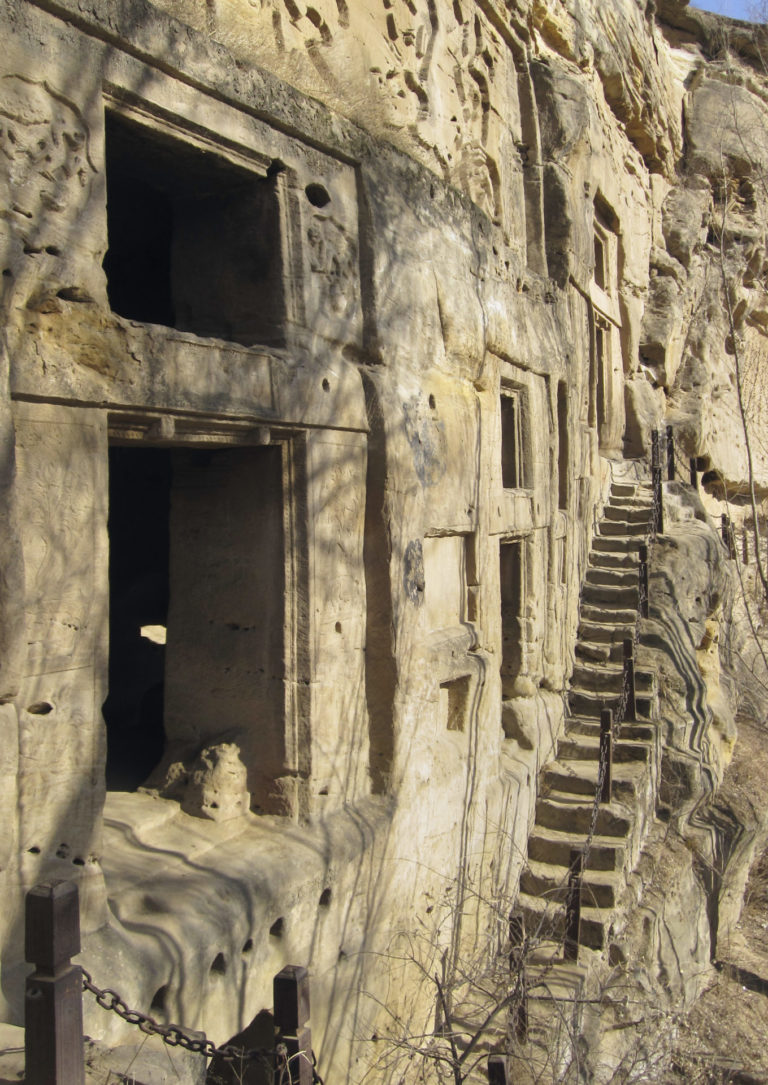 Red Stone Gorge, Yulin
February 22, 2010
Steep! But at least there's a chain to hang onto.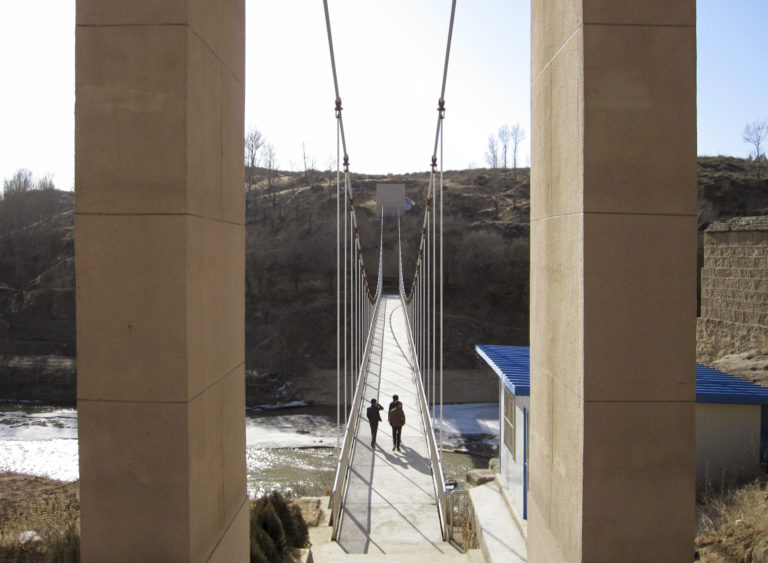 Red Stone Gorge, Yulin
February 22, 2010
The bridge across the river that snaked through the gorge.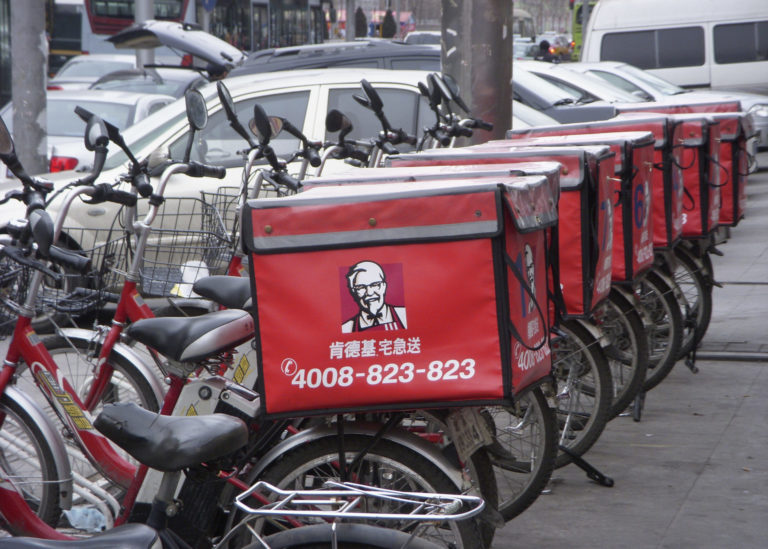 Beijing
February 10, 2010
Cross-cultural manifestation were common, including a Hooter's in Beijing (not pictured :-) )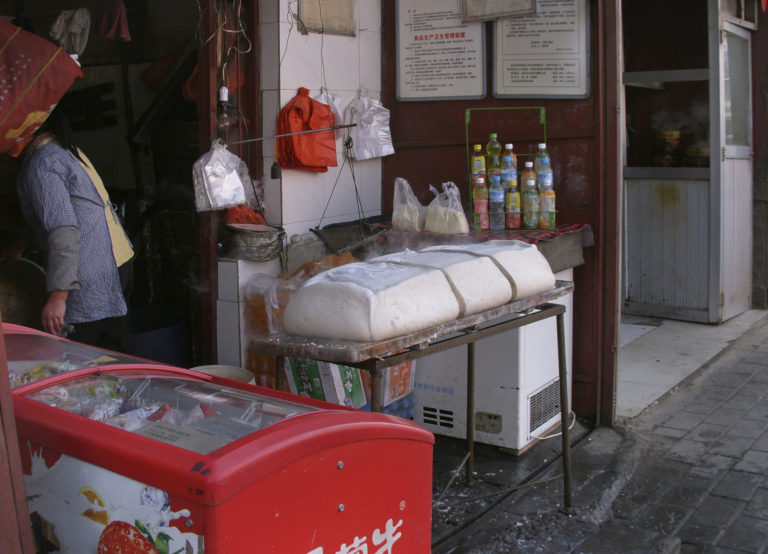 Yulin
March 11, 2010
I wrote in an earlier post that I ate everything I was offered except chicken feet. But I had no idea what some of it was, and in particular there was occasionally a flavor in the food in Yulin that I wasn't that fond of. Jamie and I thought it might be goat, mutton, or lamb, which I don't eat at home, but his Mandarin vocabulary didn't extent to distinguishing amongst them, if indeed there even is the same distinction as in English.
Late in my visit I discovered that the taste I didn't particularly like was the local bean curd. As with everything else, the Yulin folks assured me that Yulin's bean curd was the best in China, and therefore the best in the world. I came away privately unconvinced. And I'm kind of glad I didn't see a lot of sights like this before I started eating out in China.
This was taken on my last day in Yulin.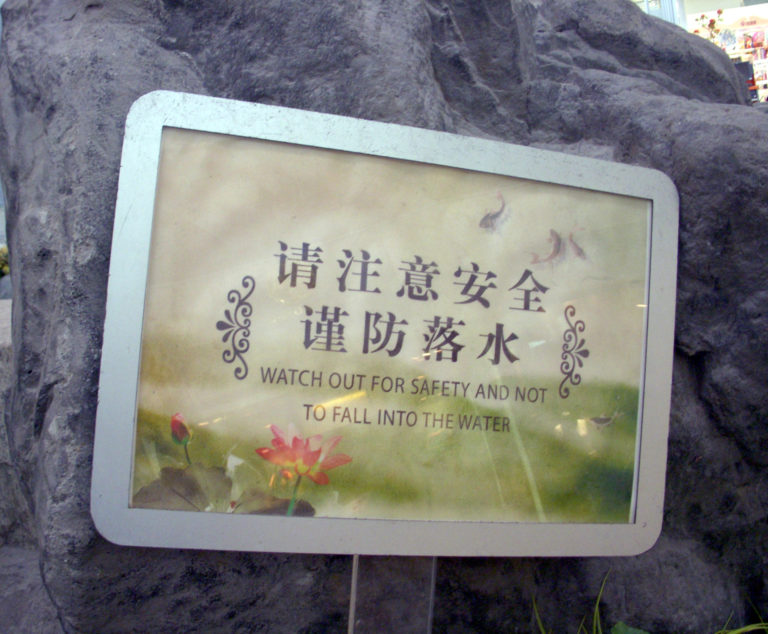 Beijing
March 12, 2010
At the airport while I was waiting to board the flight home. I actually braved the flight to Beijing and an overnight in a hotel without my guide.
Yulin
February 18, 2010
Picture taken by my son Jamie, who was my tour guide, host, and translator for the five weeks I spent in China – and who thus gave me the adventure of a lifetime.