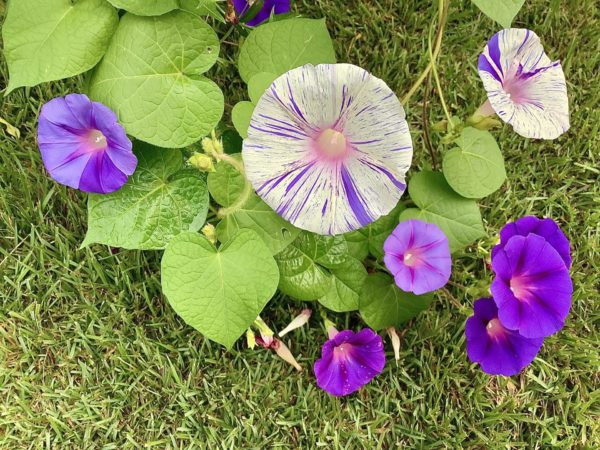 More glorious photos from commentor Jeffg166:
Top pic: I don't plant the morning glories. They come up by themselves. Real thugs over running everything else.

8.15.2021: Crape myrtle with sunrise.


I don't like Rose of Sharon. My neighbor has one. The seeds get carried or blown into my garden. They are weeds in my garden. I pull out lots every year. This one by the birdbath was left to serve as a perch for the birds.


8.21.2021: The sunflower my neighbor gave me.
***********
Sidebar, for your amusement: An essential part of astronaut self-care:
#THREAD: The extreme conditions of Antarctica make it an ideal place to test technology that could allow us to grow food in inhospitable settings like Mars. But plant scientists are testing something else there too: how fresh produce impacts well-being. https://t.co/Rdh7GL48zr

— The Counter (@TheCounter) August 21, 2021
What's going on in your garden(s), this week?