On the Road is a weekday feature spotlighting reader photo submissions.
From the exotic to the familiar, whether you're traveling or in your own backyard, we would love to see the world through your eyes.
cope
Disclaimer: I did not take these pictures.  They record travels both spatial and temporal from before my time.
A couple of years ago I found a box of negatives belonging to my maternal grandfather.  Most are on acetate but some are glass plates.  I have recently started scanning them.  
These images are from his time as a member of the Mexican Expedition to chase down and capture Pancho Villa in 1916 and 1917.  
I have many more negatives including from his time as part of the occupying forces in Germany after World War I.  I might share some of those later in On The Road.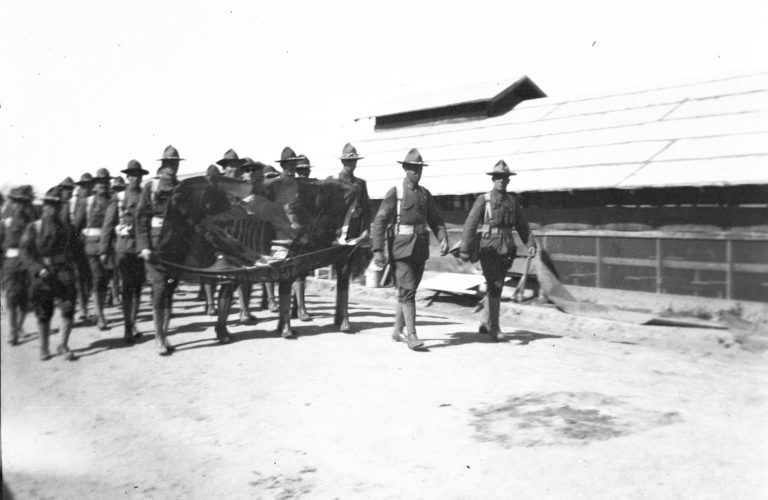 These soldiers are carrying a flag but I cannot make out any details.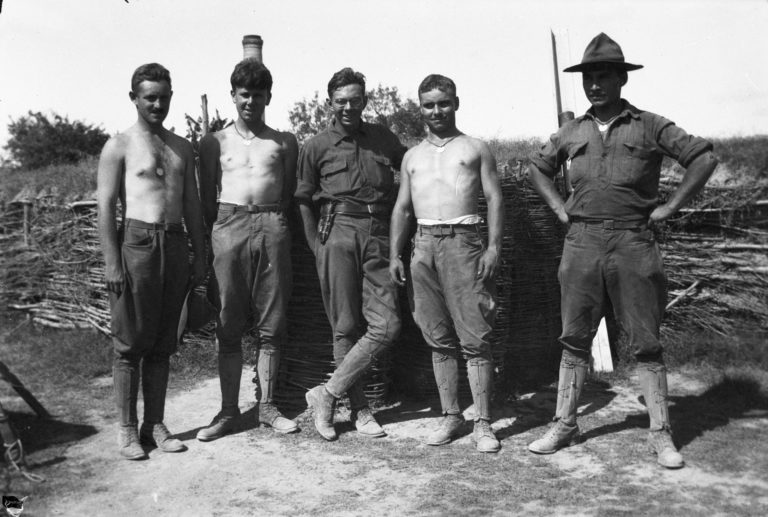 This work crew includes my grandfather, second from left.  I owe him my wonderful, thick head of hair as well as my splay-toed stance and gait.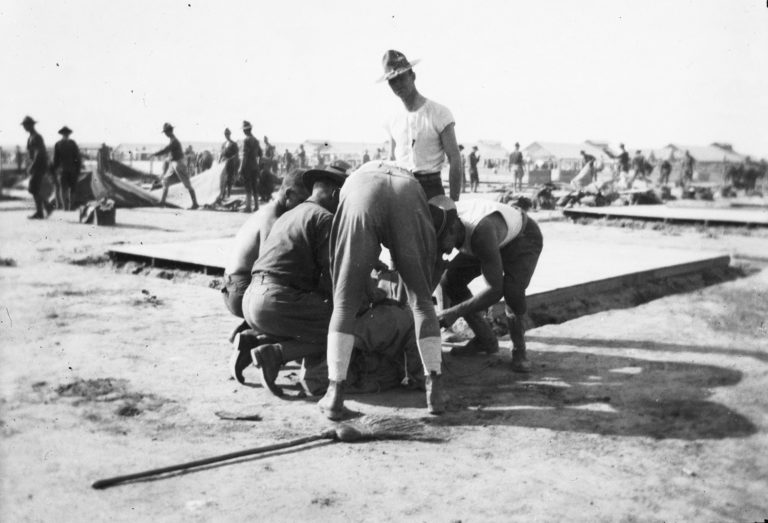 They lived in tents erected on wooden platforms.  It looks to me like they are unpacking the tent they will erect on the platform behind them.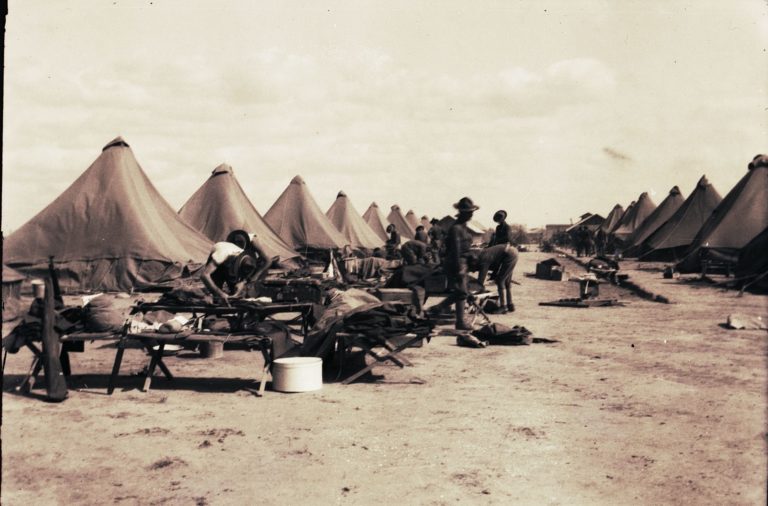 This is the result of their efforts.  I tried this sepia tone in my scanning software but prefer the straight black and white.
This adobe fort (?) was incorporated into their camp.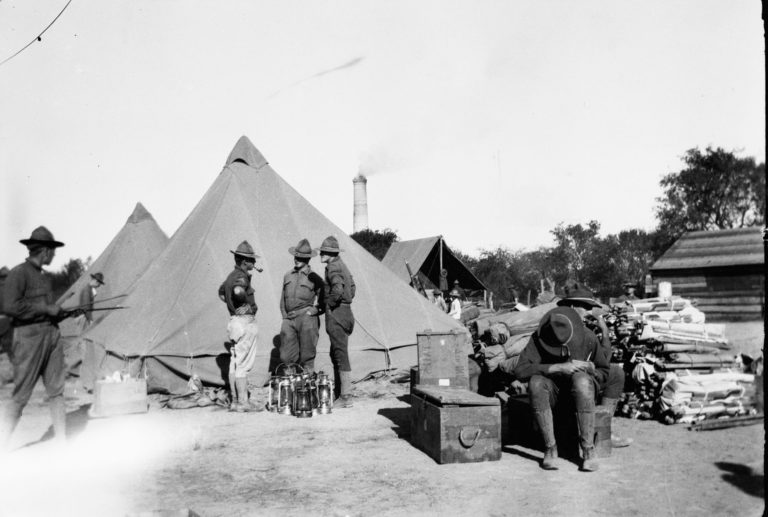 I assume this was the quartermaster's tent.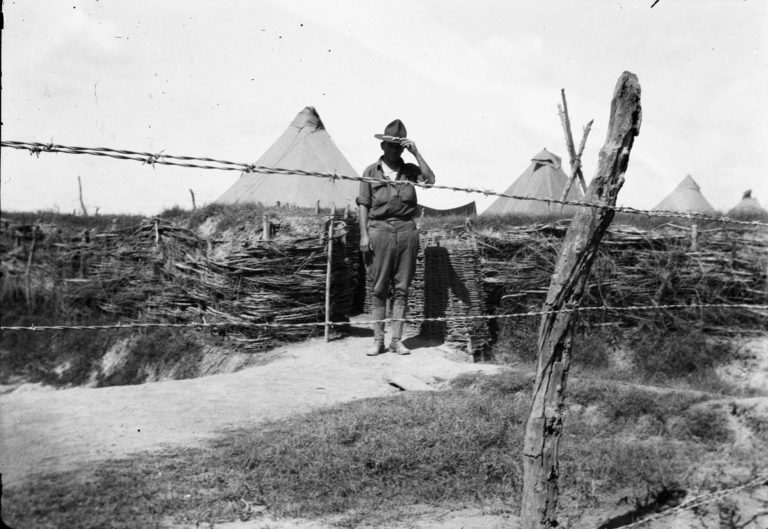 This appears to be along the perimeter of the camp.  I think this is my grandfather.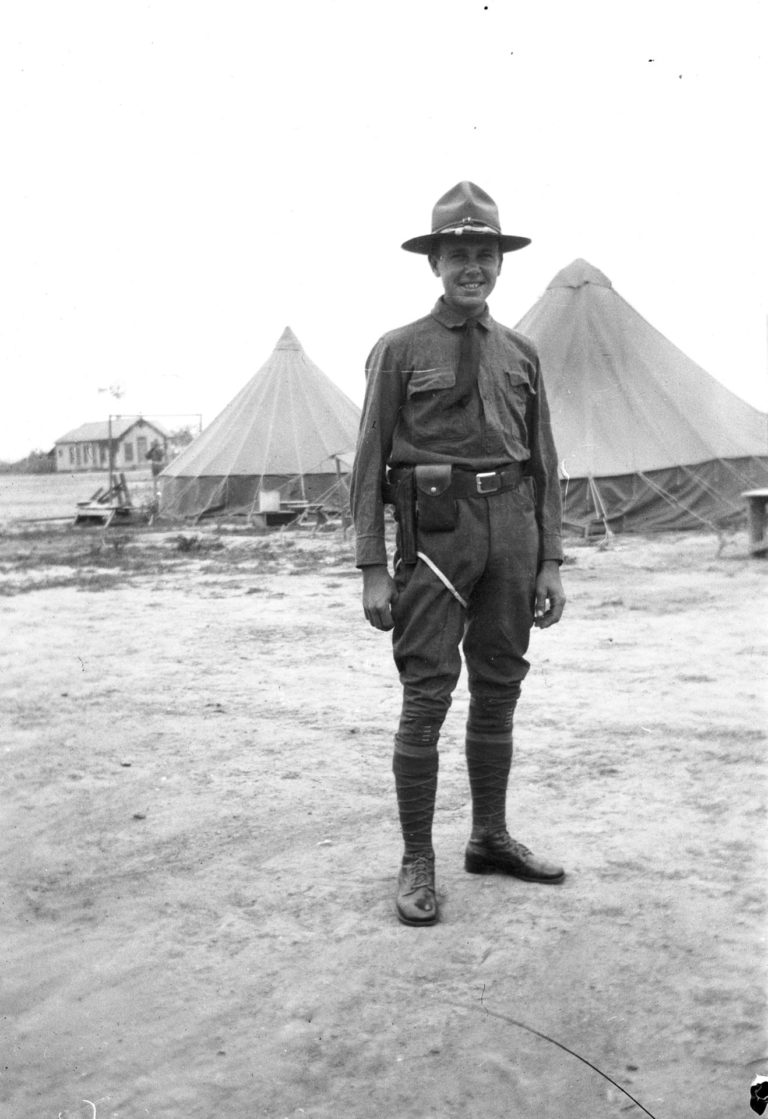 This is my grandfather.  That .45 on his hip was supposed to go to me on his death but unscrupulous relatives scooped up all the military memorabilia from his estate while I was a continent away.