It's been quite the day at Chez Ruemara. Zoomed over to Tai Chi class, put on my KN94, clipped my car key to it's holder around my neck, ran in to scan my keychain card and saw my car keys weren't there. Instead of nicely being dropped on the sidewalk, there they were, locked into the car.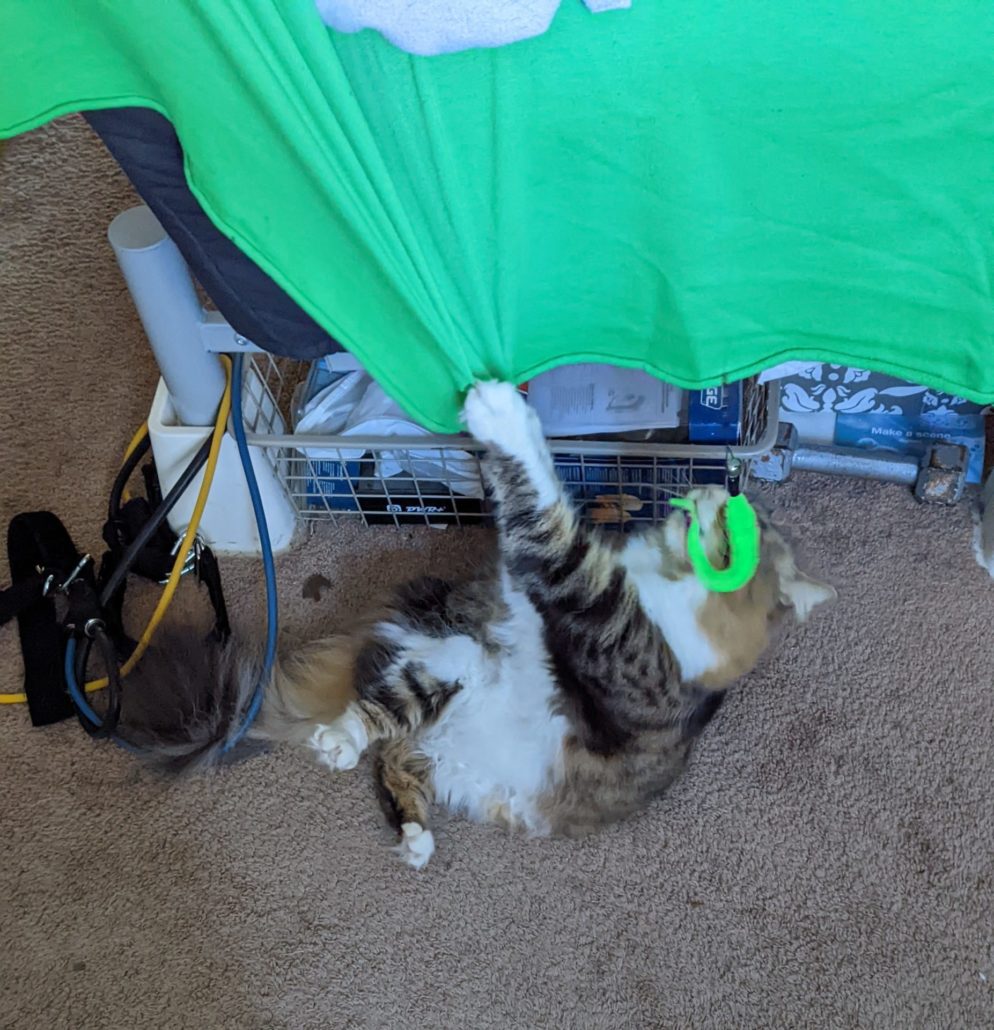 So, almost 3 hours later, including the hour it took the poor tow truck dude to jimmy my surprisingly secure Fit, I was back home to take the new housemate's dog for a walk. Unfortunately, the doggo has been dealing with diarrhea. And my newly cleaned carpets and throw rugs for that room are now dealing with diarrhea. You have to be impressed. What took one roommate over a year to make an uninhabitable den of squalor, was done in 2 weeks. Ah, new people. Always exciting. Doggo and I went for a good walk. He did some business and some more business. I responsibly cleaned it up. We tossed some ball, had a blast, came back when he was panting and tired. Good humaning! Unfortunately, that did not mean the intestinal artisanal exhalation was done and his poor owner has had to wash everything twice today.
I am now very nauseated, because I'm a delicate flower. The cats are now feeling incredibly smug. And the humans in the household now understand that doggos and Greek food at an accessible height are not a good combo. And hopefully, so does doggo. Although he's almost too pretty to learn things. Hopefully, all your actions will have good consequences today. I've been a little busy with a project I won't announce until all the "i"s are dotted, the "t"s are crossed and the checks are deposited. To make up for it, here are the cats in full catly splendour. Sans doggo, because they don't care for such a noisy person. Open, non-politics thread.