On the Road is a weekday feature spotlighting reader photo submissions.
From the exotic to the familiar, whether you're traveling or in your own backyard, we would love to see the world through your eyes.
StringOnAStick
The rugged Oregon coast has a number of lighthouses, often as part of the state park system since they are both historic and still functioning lighthouses. Construction of the Heceta Head lighthouse began in 1892, the oil lamp lit for the first time in 1894, electrified in 1934 and became fully automated in 1963. Until Highway 101 was built, the lighthouse keepers, assistant keepers and their families lived a very remote existence, resupplied only at low tide when wagons could rush around the headlands through the low water. One of the keeper's houses remains today and is a bed and breakfast operated by a concessionaire of the U.S. Forest Service while the entire site is a State Scenic Viewpoint of Oregon State Parks Department.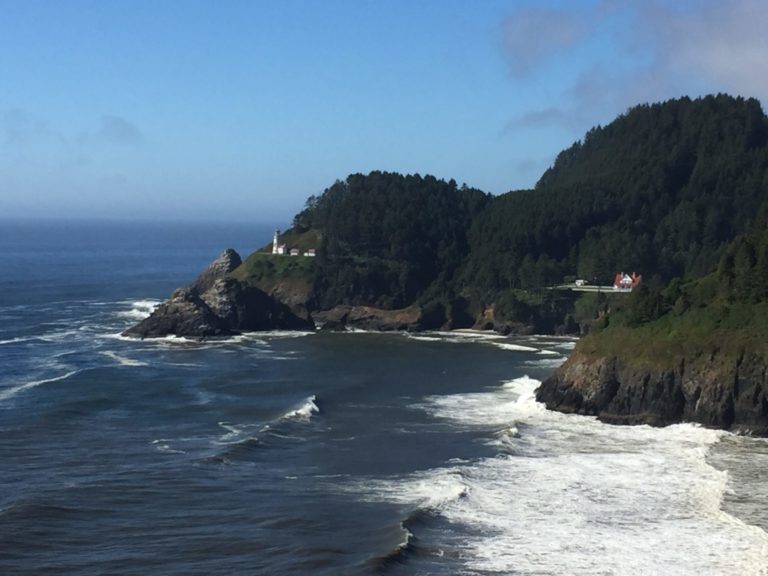 Heceta Head Lighthouse
This long view shows the rugged coast, the lighthouse and associated buildings on the left, and the remaining keeper's house that is now a bed and breakfast.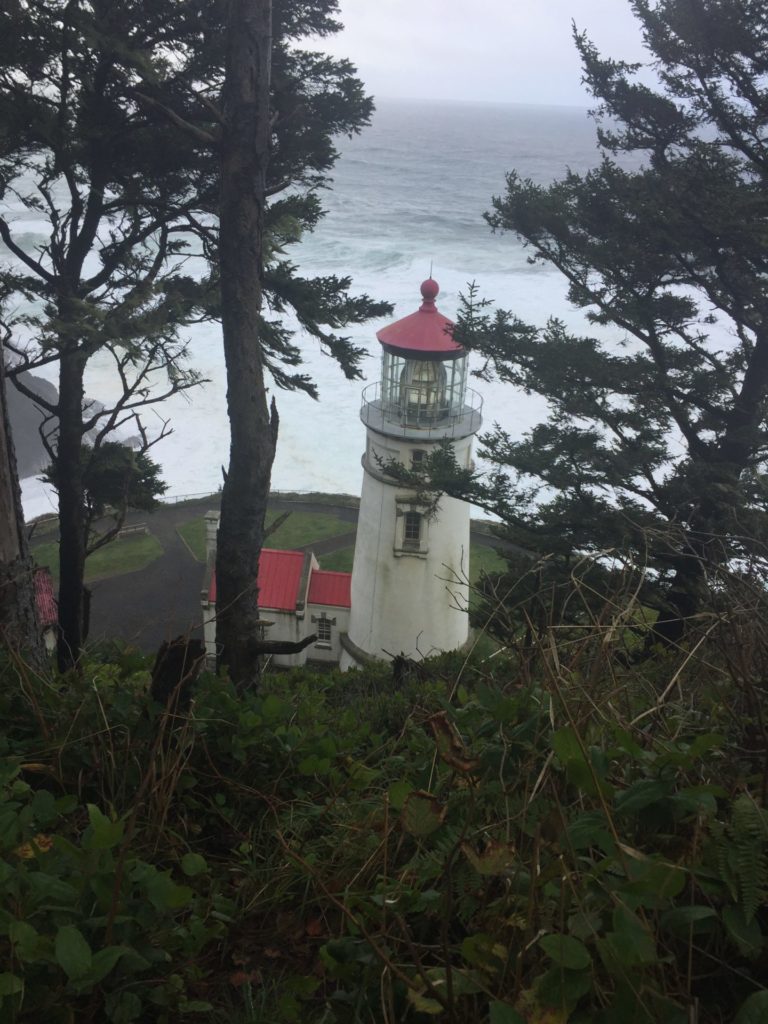 There's a steep hike to up above the lighthouse that lets you get above the lighthouse and look out over it and out to sea. The low building attached to the left of the lighthouse was originally a working part of the lighthouse but is now a nice small museum with artifacts and a large collection of photos, plus friendly volunteers who love their lighthouse!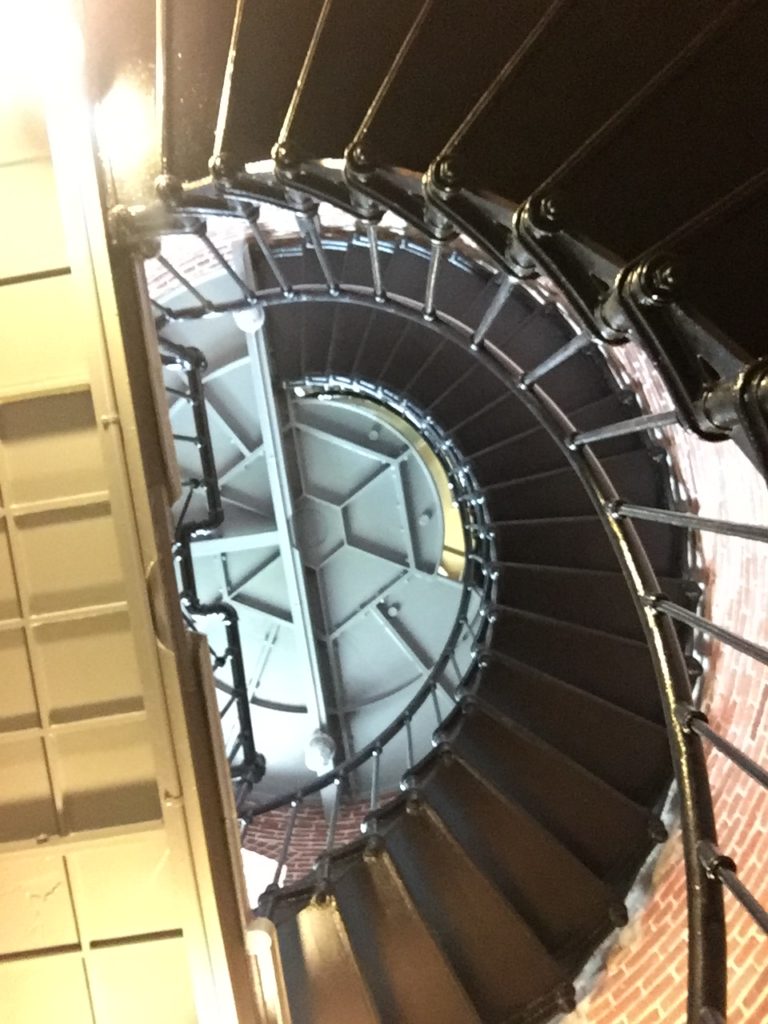 You can't climb up the stairs to get up the the level of the light, but you can walk this far into the building and look up at the spiral stairs that lead up to it.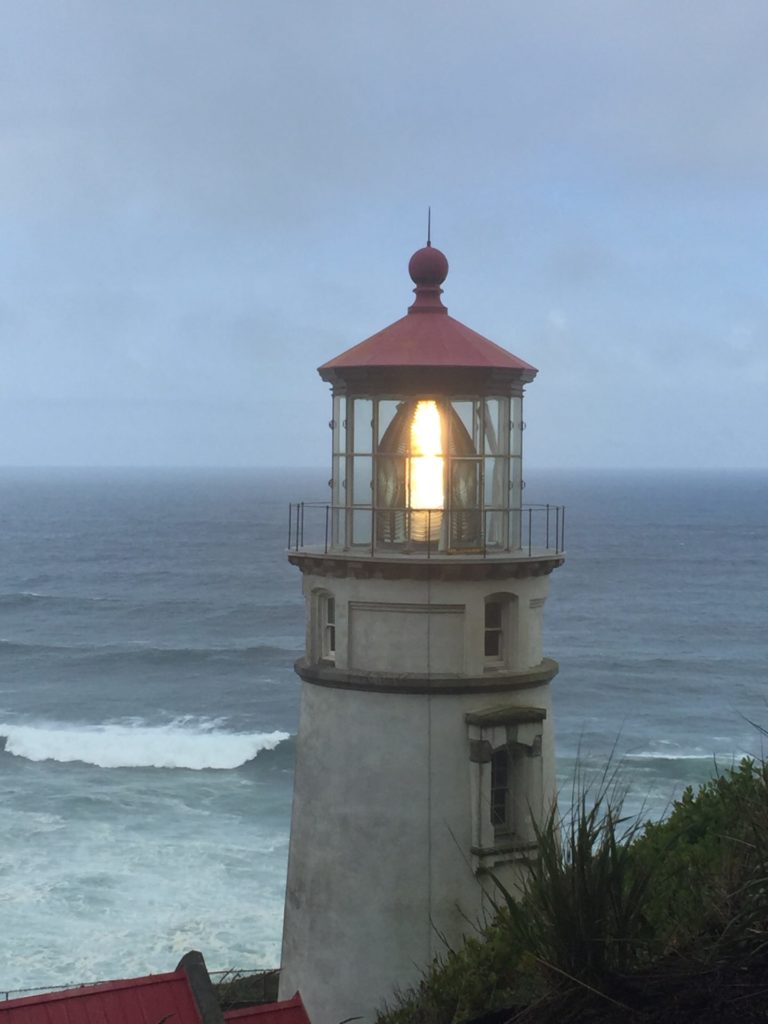 Hiking up the trail behind the lighthouse and then suddenly catching the perfect view of it and at eye level too is really wonderful