On the Road is a weekday feature spotlighting reader photo submissions.
From the exotic to the familiar, whether you're traveling or in your own backyard, we would love to see the world through your eyes.
arrieve
I've never been to Ukraine, but I have been lucky enough to visit Vernadsky Station, their research base in Antarctica. I know I submitted Antarctica pictures to On the Road back in 2018, but don't believe these were included. If they are a repeat, I hope no one will mind.
This was originally another British base (F, at first, and then Faraday after the scientist.) Before the environmental regulations for Antarctica were strengthened, research stations that could no longer be supported were simply abandoned. (We actually visited two of these; the one on Detaille Island had to be evacuated with almost no notice when the relief ship was unable to make it through the ice. There are still magazines and shelves of canned goods and a pair of longjohns hung up to dry.)
So when the British wanted to leave Faraday, instead of tearing the base down and removing every piece, as would now be required, they sold it to Ukraine for one British pound.
We saw the outside of a few research stations, but the Ukrainians are the only ones who allow visitors. For the few months a year that it's possible to visit, they will cheerfully show visitors around, stamp their passports with a custom Antarctica stamp, and sell them homemade vodka what they proudly claim is "The Southernmost Bar in the World."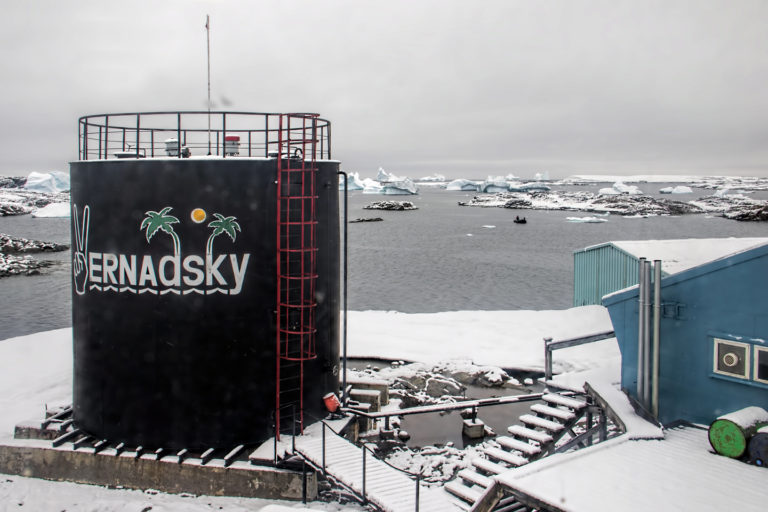 Antarctica
I love the cheeky humor of that sign.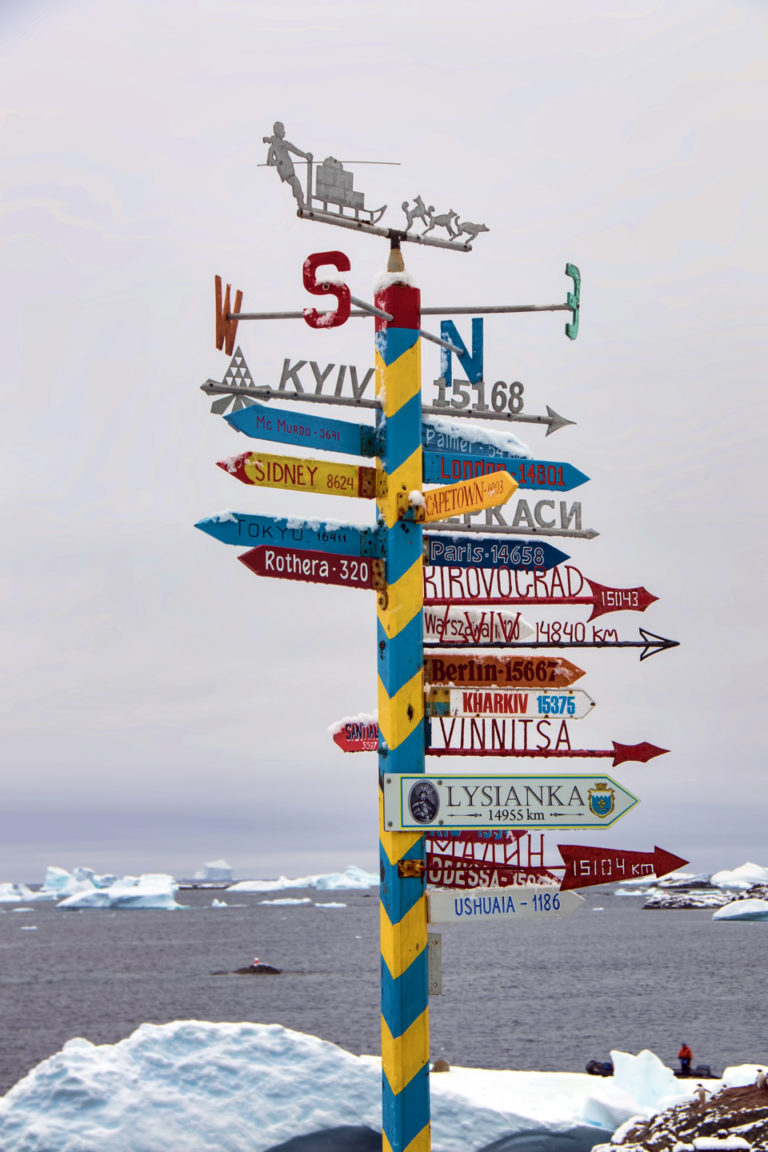 Antarctica
Kyiv is thataway.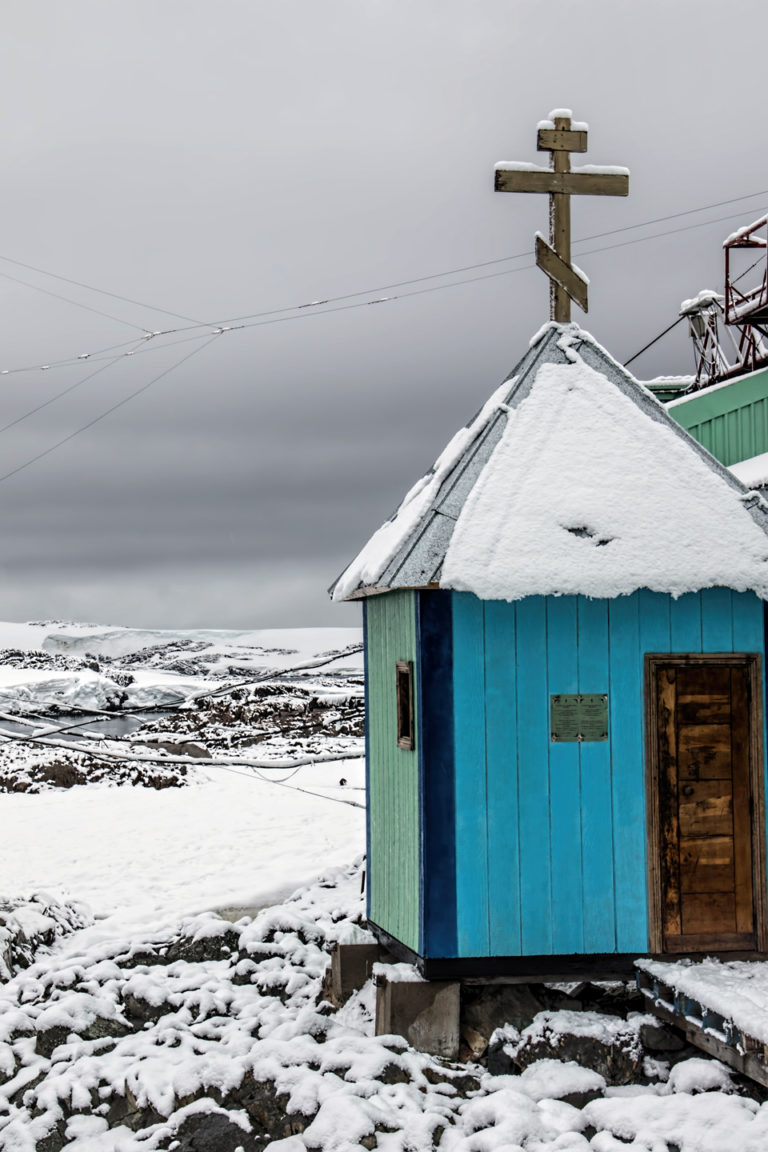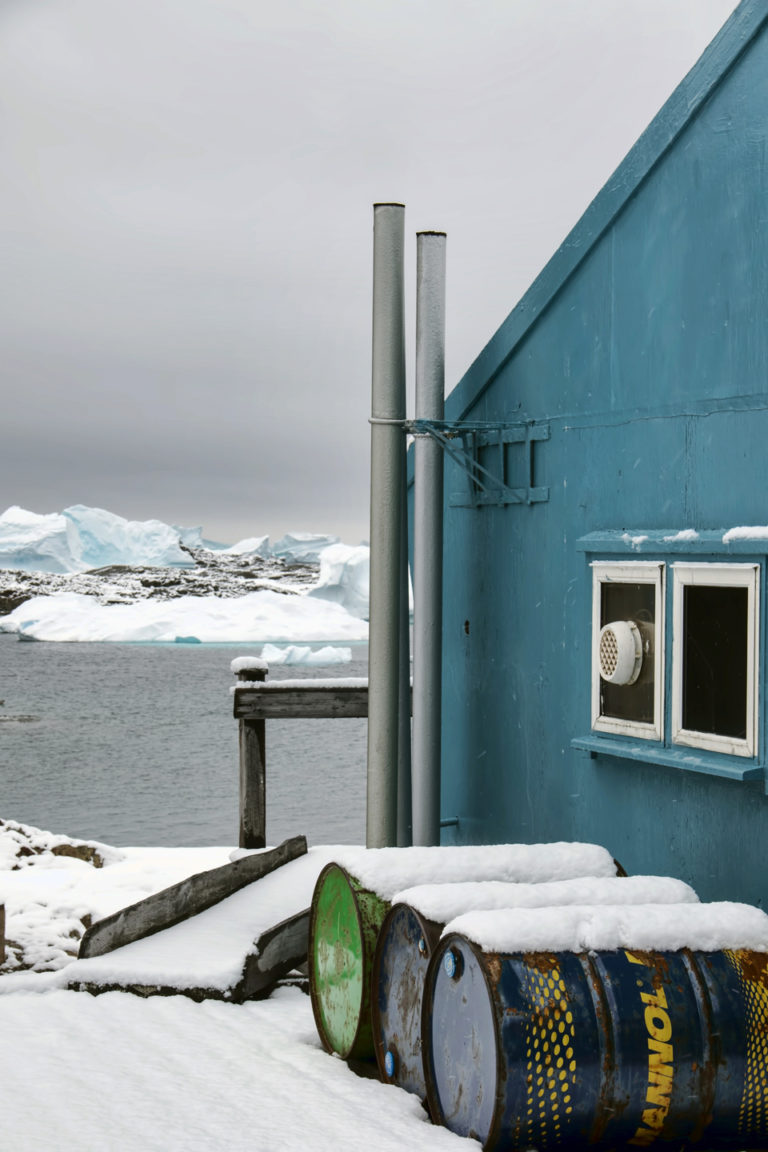 Antarctica
Unfortunately the weather was bad even for Antarctica the day we were there, so it wasn't really possible to wander around much outside and the skies were very gray, but I loved that all of the buildings were painted in bright colors.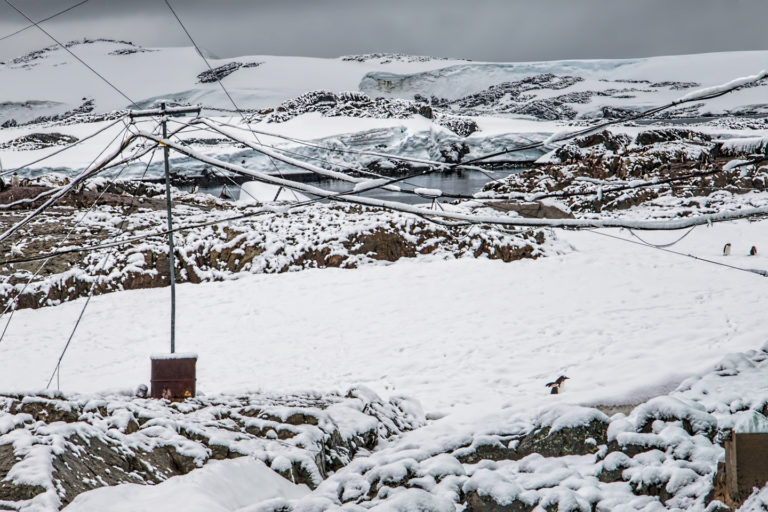 Antarctica
So much of what you see in Antarctica is missing any sign of a human presence: ice, mountains, water, wildlife. But I did love seeing penguins scampering around on human infrastructure, like these power lines.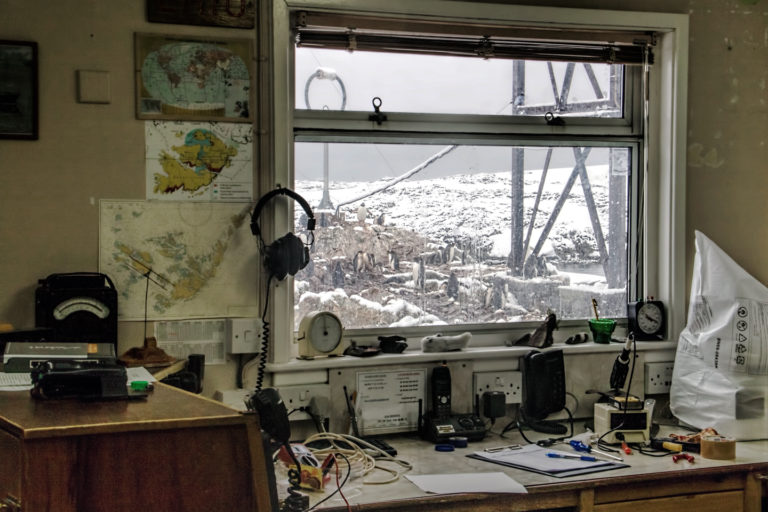 Antarctica
The desk of one of the scientists. I thought that I would never manage to get much work done because I'd be too busy watching the penguins all day, but it is dark outside six months of the year.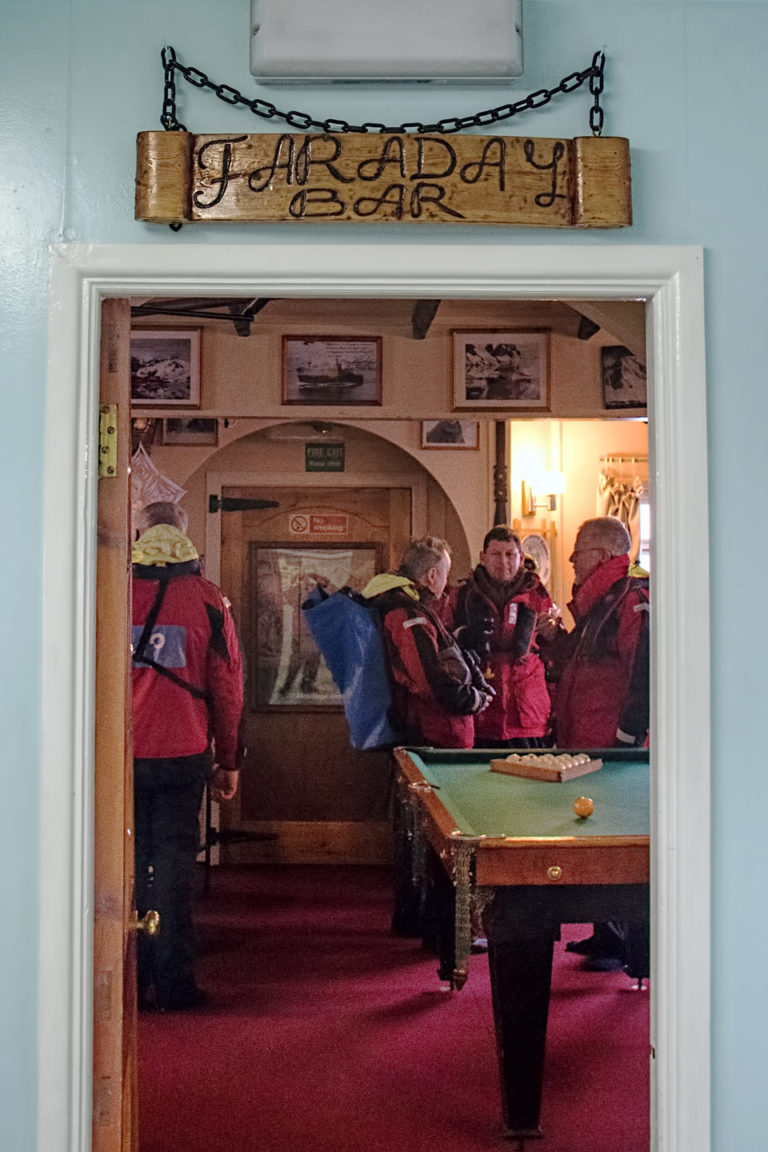 Antarctica
Not a great picture, unfortunately, but here is the Southernmost Bar in the World. I didn't sample the vodka, because the bad weather made walking the ramps leading down to the boats the equivalent of doing a slalom without skis.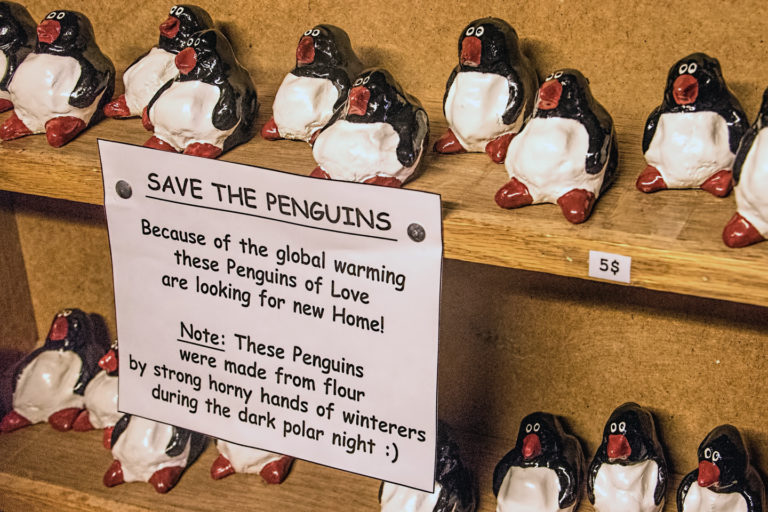 Antarctica
In addition to the bar, the scientists also run the Southernmost Gift Shop in the World. I have one of these penguins sitting on my bookshelf. Slava Ukraini!