In case you're new to Medium Cool, BGinCHI is here once a week to offer a thread on culture, mainly film & books, with some TV thrown in.  We're here at 7 pm on Sunday nights.
  We've got something special tonight!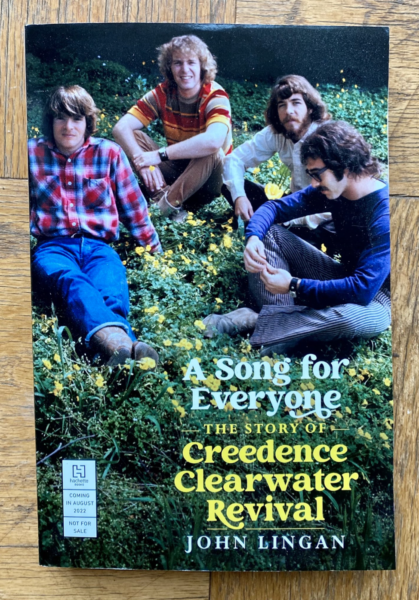 Friend of Medium Cool John Lingan's bio, The Story of Creedence Clearwater Revival: A Song for Everyone, comes out August 9th from Hachette.
John has graciously agreed to join us in the comments, so if you have a question for him, please fire away.
I had the pleasure of reading the draft and it's terrific: a beautifully told story of the band's origins, struggles, successes, and dissolution, as well as a gripping account of the cultural & social forces at play in their rise to stardom.
If you can, pre-order the book.
Once it's out and you've had a chance to read, we'll do this again.