Breyana and I drove to Costco and the Indian Market and a nursery, had some lunch, and stopped for her to get some ice cream. Perfect day outside and a good day for a drive. On the way home, Breyana was talking about some singer I had never heard of, and I said "I don't know her" and without missing a beat the little shit said "Oh, it's 21st century music." I almost threw her ass out of the car.
Lot of work done to the yard the past week or so, but still lots to do. Trimmed all the trees and mulched and cut back the Wisteria and last year's blackberry vines and got the raised beds planted: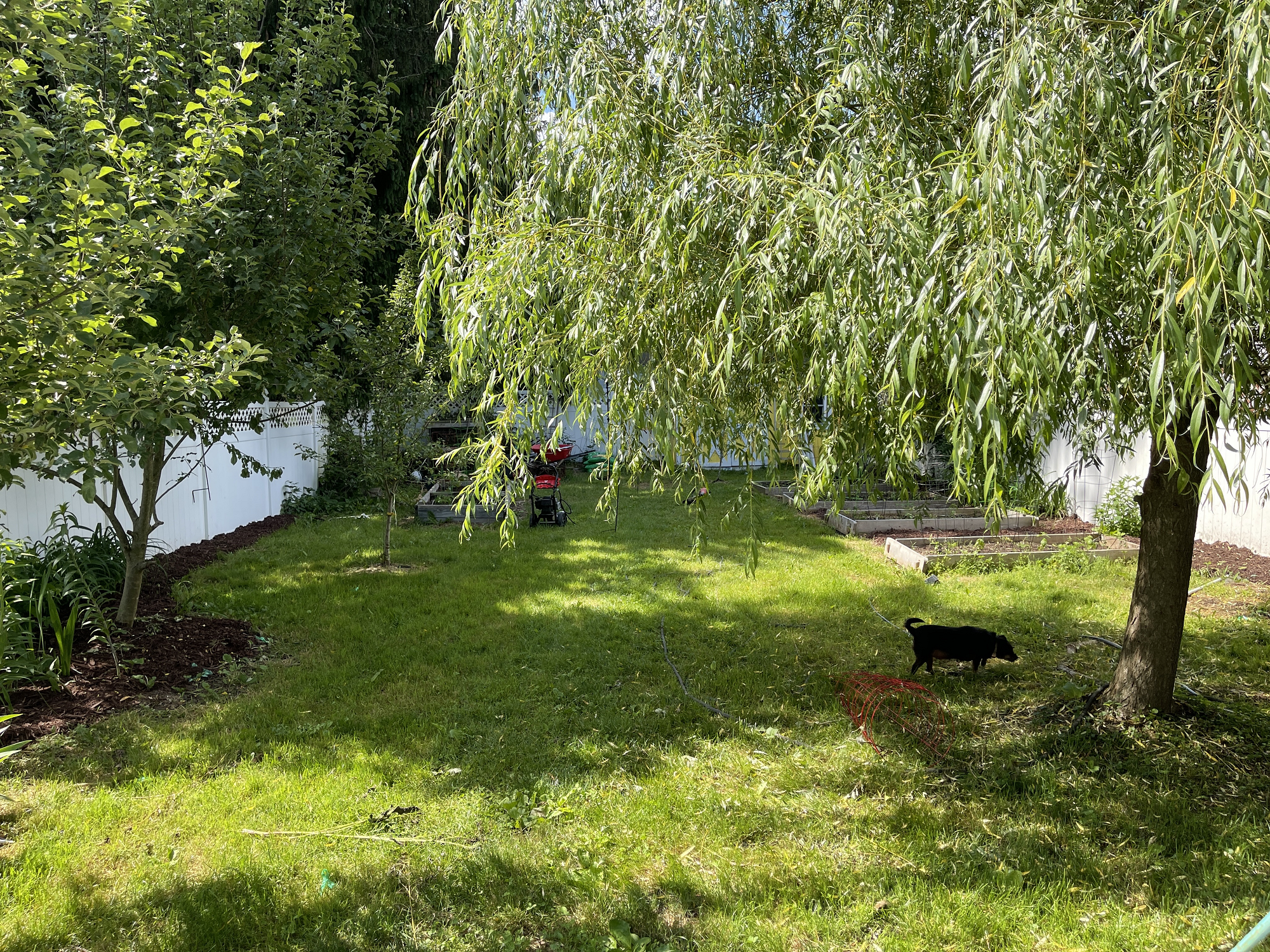 View from the porch at my magnificent trees (which I also trimmed):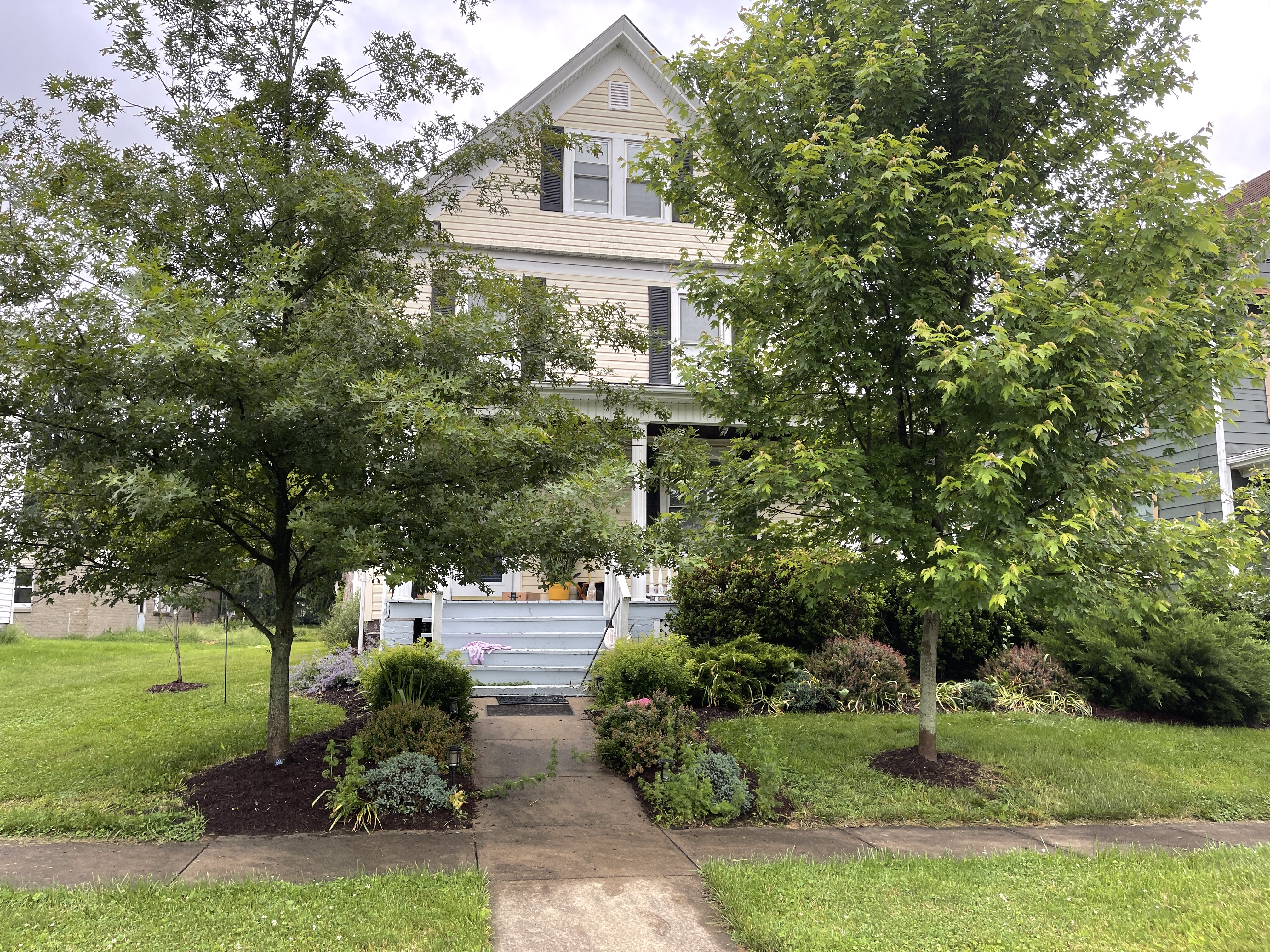 Getting there.
Also I don't know why the pictures are so small and won't embiggen when you click on them and need a nap and am not willing to take the time to figure it out.