Ruben Gallego is a Democrat from Arizona and this is how he reacted this morning to some bad messaging:
Some follow ups from RG: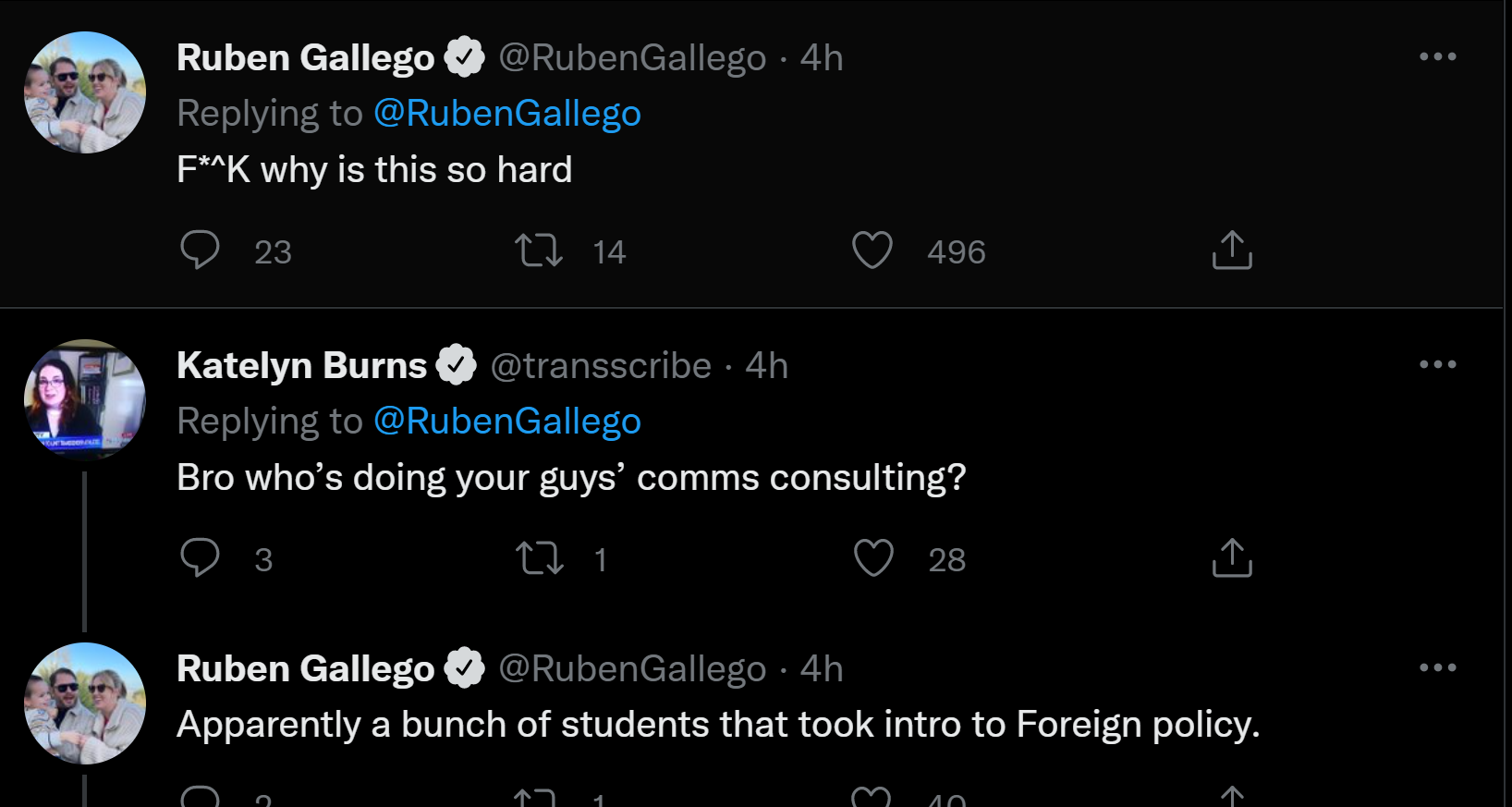 Then he went after a Republican rep who was using the "Liberal World Order" in the ways that you would expect. The he kept hitting Republicans on choice.
Was this bad or good on his part? Personally, I don't really have a problem with a party that calls out bad messaging and asks for better. Also, I think Gallego is someone to watch who has a future in the party.