As I've said before, I dvr CBS Sunday morning and cherry-pick which segments I'll watch. These two (and the story on Paul Newman and Joanne Woodward here).
Sharing two this afternoon. First up, Steve Hartman always brings the kindness:
And this story on Jason Reynolds is remarkable:
I just loved how frank and honest Reynolds is with the kids.  I'm not a Jane Pauley fan, but managed to cringe only a few times at her interview style.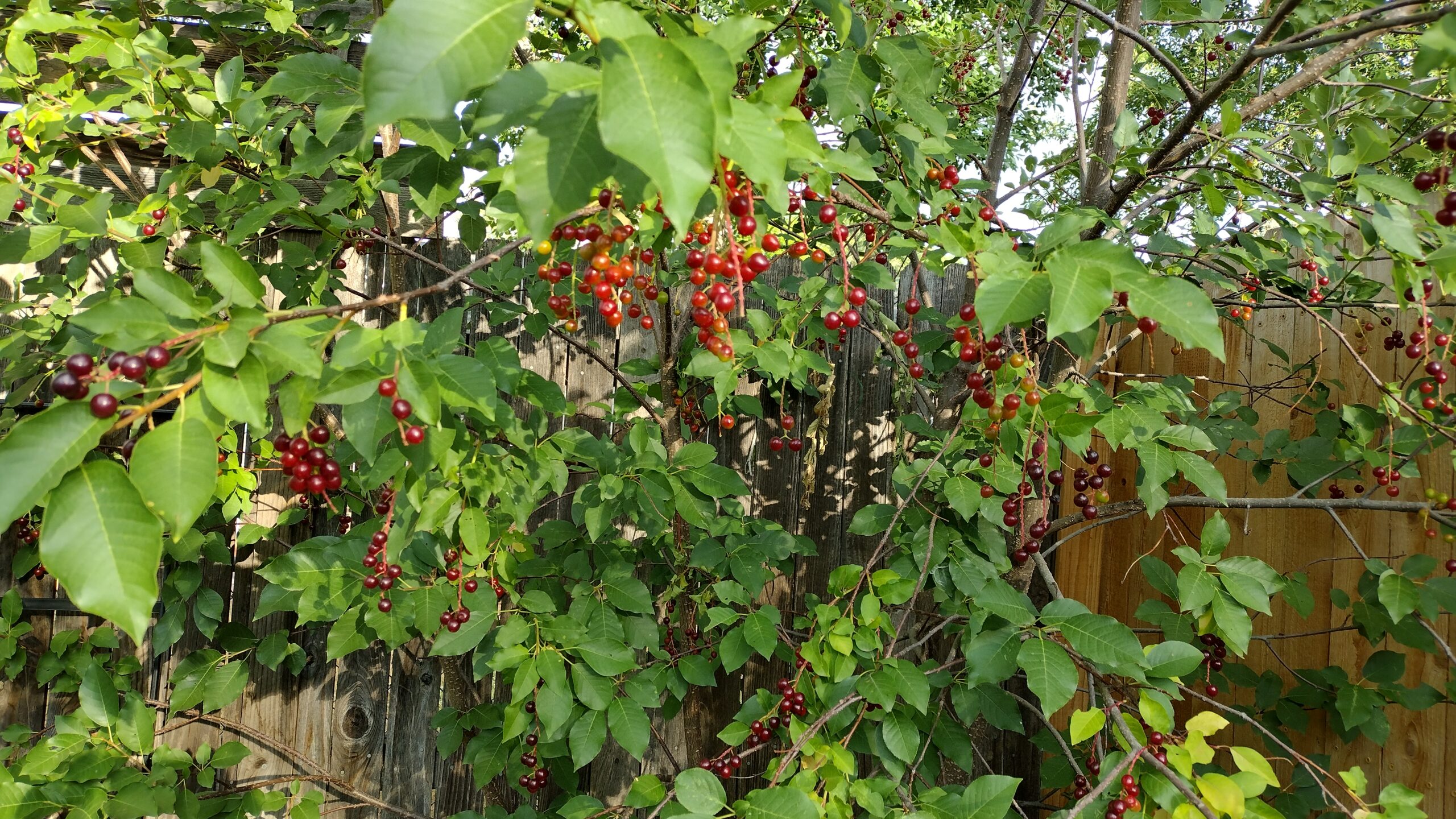 From my garden, I had a bit of surprise this week – the volunteer bush that appeared my second summer here, has grown taller than my privacy fence and is now producing berries. I have no idea why I chose not to pull it up when it first appeared.
I still had no idea what it could be, but a horticulturist friend told me it's a chokecherry bush. Looking it up, it's got all the hallmarks of a great bush for the area: low water, hardy, and berries for the birds (which is probably how I acquired a sprout – there are no bushes in neighboring yards). I will have to watch out for suckers as they can take over. But I deal with that all the time from my plum tree, so I'm up for the task. It's so pretty, I'm glad I let it hang out instead of pulling it up when it arrived.
This is an open thread…