From our raffle winner!  Bobby Thomson:
We have five cats but Jade spends the most time in the bed.  We love the quilt!  There's a lot of detail to find as it settles in, and the colors, shapes, and message are all great.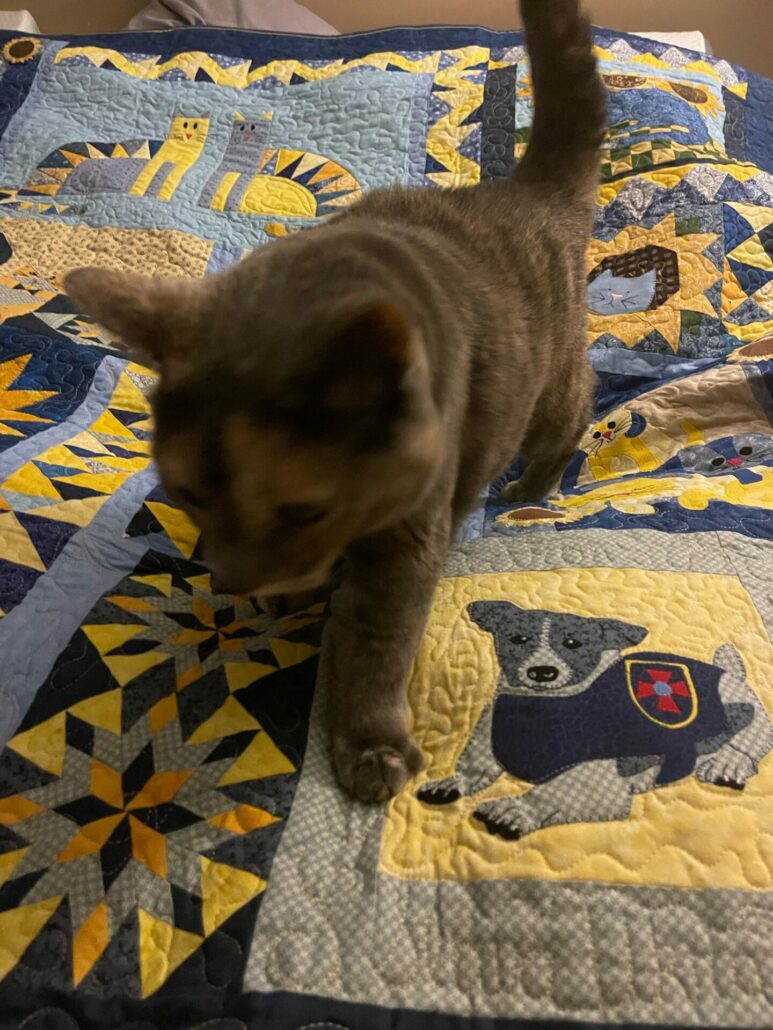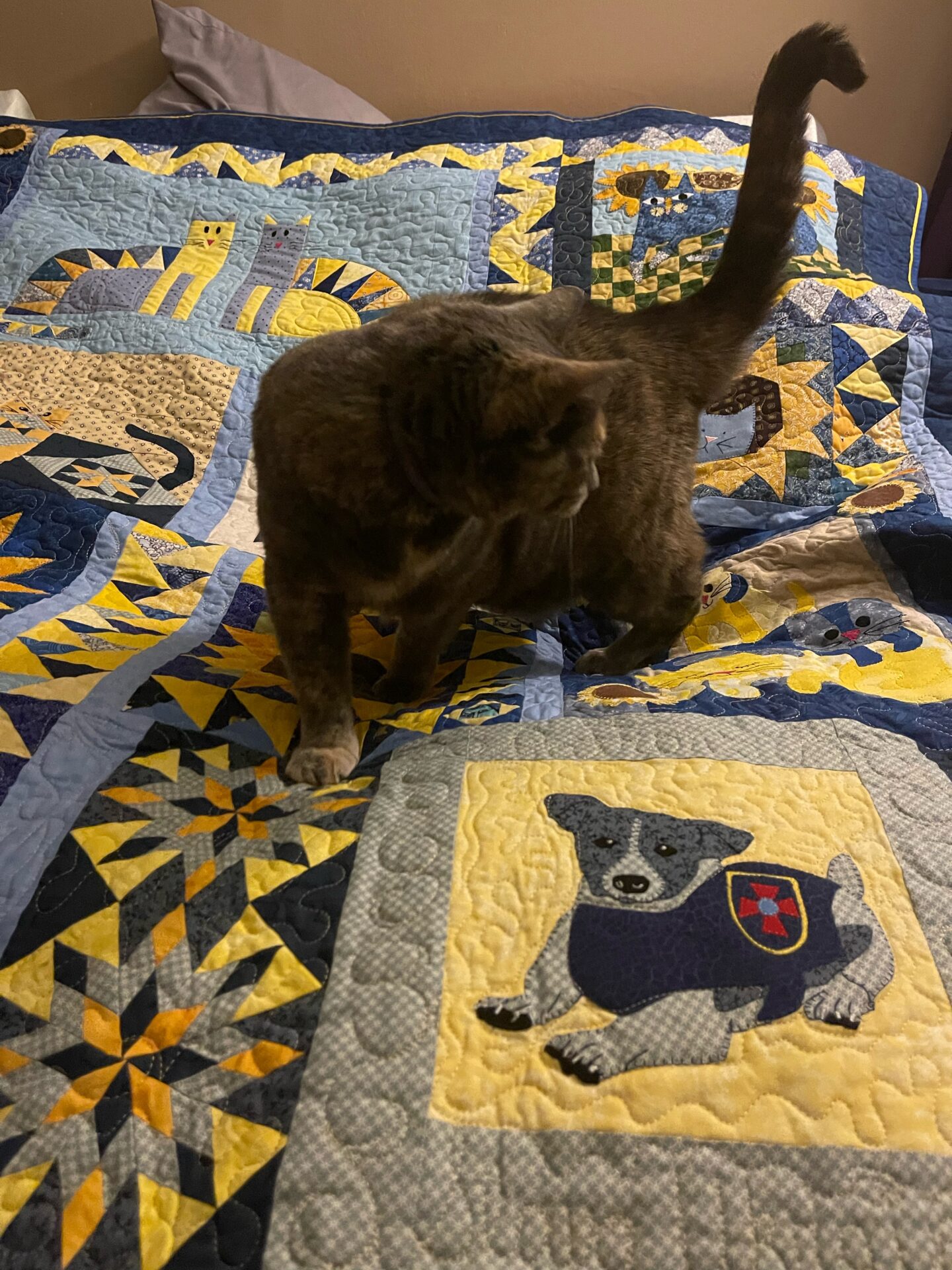 Tail is up, it looks like Jade has declared that the quilt passes kitty-muster!
I have a quilt from Quiltingfool, too, and I can confirm the noticing of little details as time goes on.  Just lovely!
Open thread!