On the Road is a weekday feature spotlighting reader photo submissions.
From the exotic to the familiar, whether you're traveling or in your own backyard, we would love to see the world through your eyes.
way2blue
Another OTR submission of a 10-day trek along the Tsavo & Galana Rivers in southern Kenya.
By now I'd decided that our guide was an 'adrenaline junkie' as he seemed thrilled whenever we brushed up against danger. As when an African Wildcat popped out of a burrow as we passed by. Also, the Samburu bushmen were spooked by snakes. We passed one, coiled under a bush and when they spotted it—they all jumped in the air. Then laughed at each other…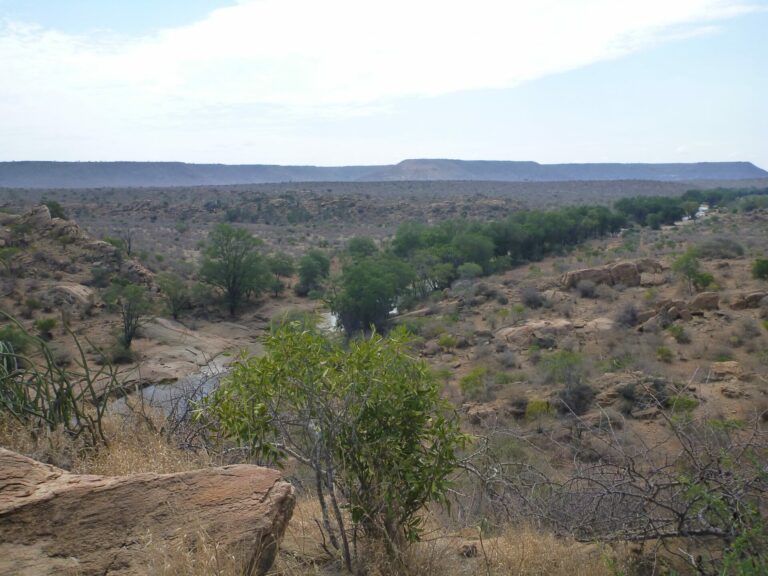 MORNING VISTA.
Vista from a high perch above the river…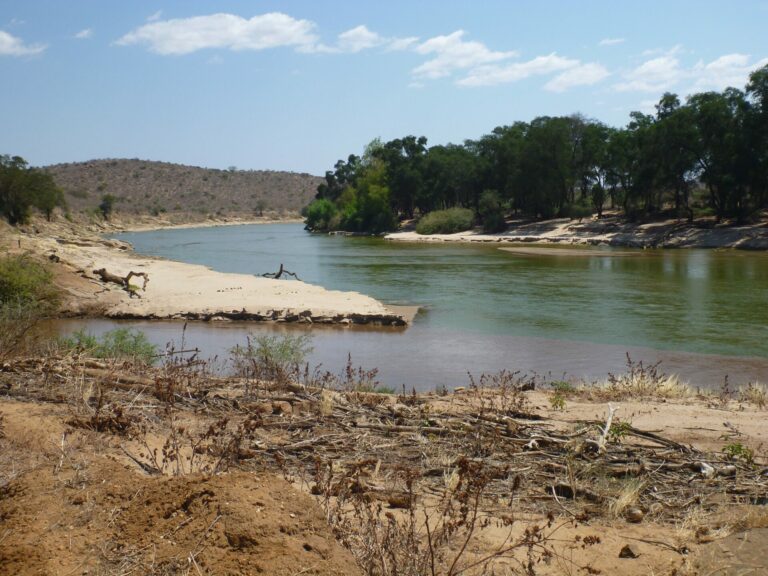 CONFLUENCE OF TSAVO & ATHI RIVERS » GALANA RIVER.
Muddy Tsavo River on the left joins the larger, green Athi River to become the Galana River.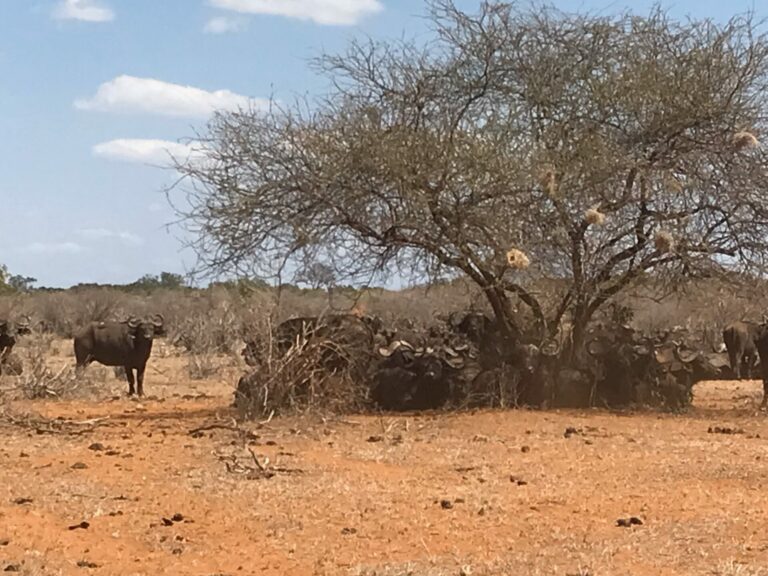 MIDDAY DRIVE / CAPE BUFFALO.
Enjoying midday shade, spotted on our drive to Eipya Chpeyu Camp.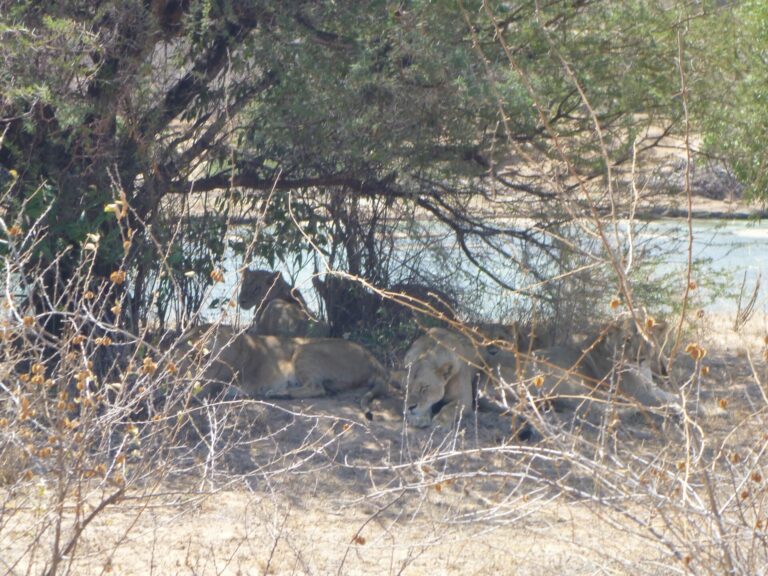 MIDDAY DRIVE 2 EIPYA CHAPEYU CAMP.
On the way to camp, we also passed seven lioness lounging in the shade.  Soon after we encountered a group of 13 elephants that we disrupted in their walk to the river.  An annoyed matriarch moved her group back across the road to safer (open) ground while challenging our vehicle.  She also hilariously scolded a young male for trumpeting at us.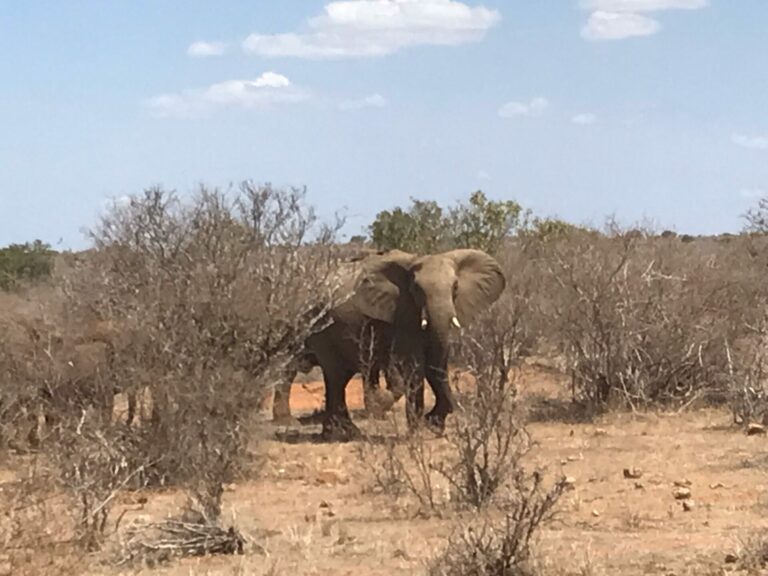 EVENING DRIVE / ELEPHANTS.
Group of elephants grazing in the acacia brush.
SUNSET.
Beautiful sunset at the end of our evening drive.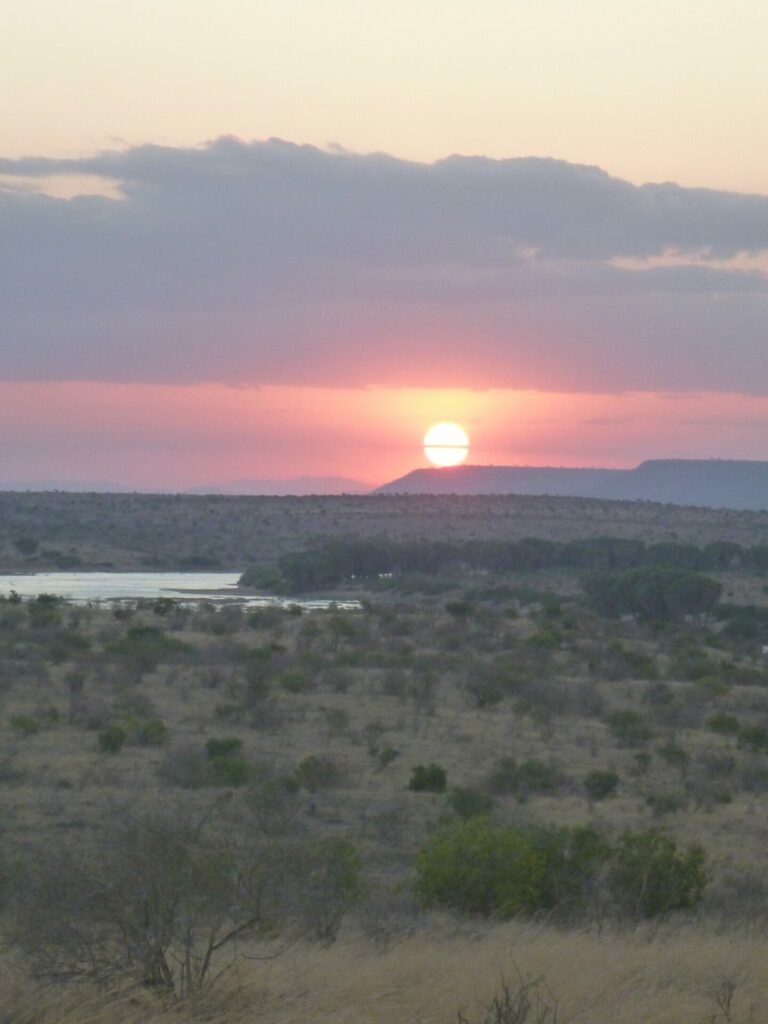 SUNSET.
Sunset view from a little further down the track.
MORNING HIPPOS / GALANA RIVER.
A passel of hippos—hoping we'll cross the river right here.  No worries…