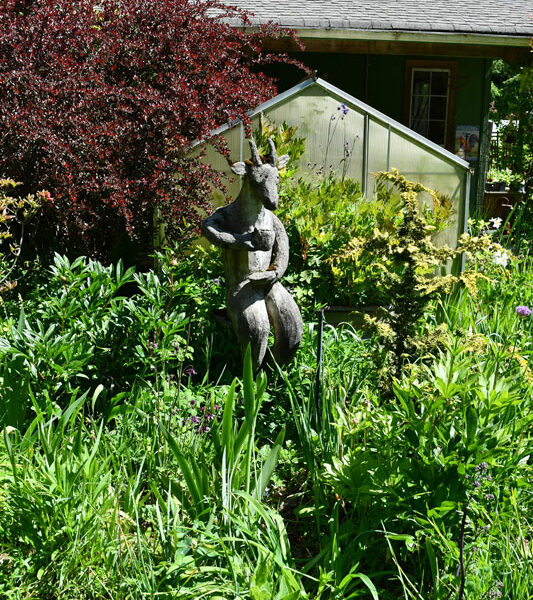 From commentor Mike in Oly:
Last spring my husband and I visited a local garden / nursery, the Old Goat Farm in Enumclaw, WA.

A beautiful garden created in a clearing in the woods around the main house.
So many amazing plants, garden art, and cute farm animals to see and enjoy.
***********
If I kept a travel bucket list (but I'm an aspiring agoraphobe), the Old Goat Farm would be on it!
What's going on in your garden (memories / indoor / planning), this week?