Let's talk local politics for a minute at the start of this open thread.
Apparently it's getting ugly on the Republican side in the run-up to the primary for the open Wisconsin Supreme Court seat.  And I am totally here for that!
The disarray and infighting on the right in the Wisconsin Supreme Court continues to escalate.

Kelly-backer Shelley Grogan wrote in a decision than a Dorow ruling not requiring jail time for a 5x drunk driver was "unlawful.": https://t.co/KUGrxMcSyV

— Dan Shafer (@DanRShafer) February 13, 2023
If you are on social media, please think about spreading that tweet far and wide (above) and don't forget to include this graphic (below).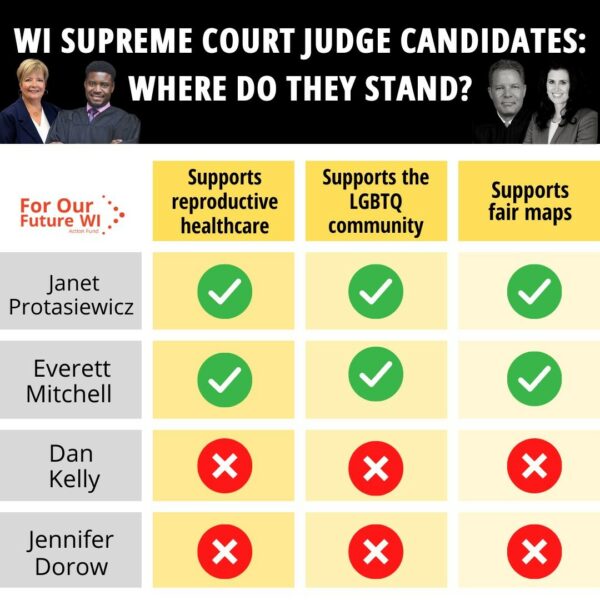 Reminder: the Wisconsin Primary is one week from today, on Tuesday 2/21.  Last day to mail postcards is today, in time for today's mail pickup, or drop off at the post office before it closes.
Anything interesting happening with local politics in your neck of the woods?
Totally open thread!