On the Road is a weekday feature spotlighting reader photo submissions.
From the exotic to the familiar, whether you're traveling or in your own backyard, we would love to see the world through your eyes.
Origuy
I had 3½ days in Rome before I left for Vieste. It was my first time in Italy and I had a few things I had to see. The Pantheon on Monday, the Vatican on Tuesday, the Colosseum and Forum on Wednesday, and the Villa Borghese on Thursday. I could do at least one OTR submission on each, but I thought I'd start with some of the other things I did.
I arrived in Rome in the morning, took a bus to the Termini Station, and walked to my hotel. The Hotel Medici is named for the famous family who once owned it. I couldn't check in yet, so I dropped off my luggage and went to explore the neighborhood.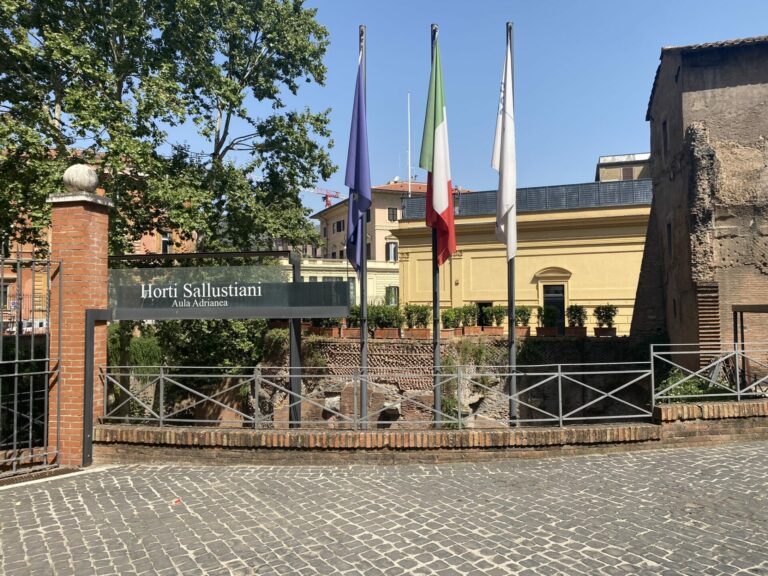 Rome, Italy
July 4, 2022
I was in the Sallustiano district, named after the gardens created by Gaius Sallustius Crispus, a senator and historian of the 1st Century BC. Nothing is left of the gardens except this small piazza, the Horta Sallustiani, which is a private carpark that I was chased out of.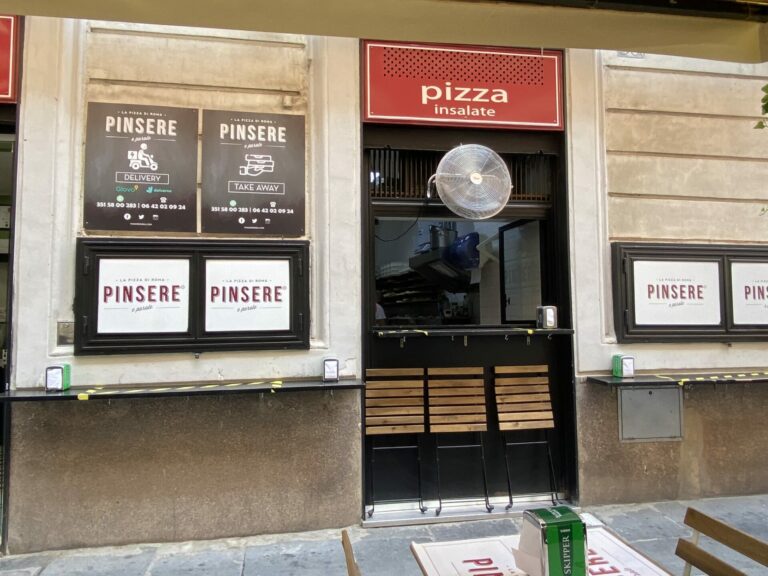 Rome, Italy
July 4, 2022
What do you eat your first day in Rome? How about pizza! Next door to the hotel was Pinsere, a particular kind of pizzeria. Pinsa is pizza made with a light flour made of soy, rice, and wheat; it's considered healthier than the 00 flour of Neapolitan pizza. Fodor's named Pinsere on Via Flavia the best of its kind in the world and it attracts a constant stream of customers.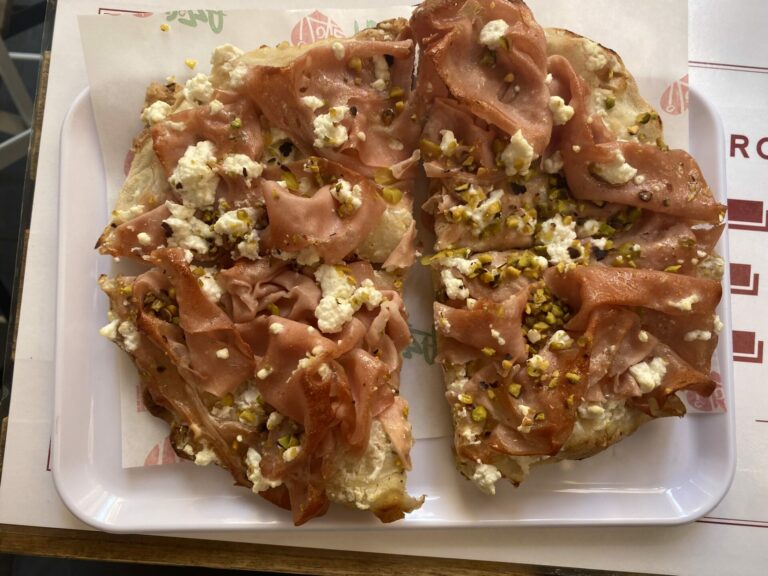 Rome, Italy
July 4, 2022
The toppings vary from day to day. I believe I had ham, goat cheese, and pistachio. You won't find pepperoni (which means bell pepper in Italian) and you won't find pineapple. You will find some toppings that are strange to Americans, like zucchini flowers. The pinsa is traditionally oval shaped.
Rome, Italy
July 4, 2022
Here's a section of the Aurelian Walls, built by the Emperor Aurelian around AD 271-275. They enclosed all seven hills of ancient Rome. After this I went back to my hotel, finished checking in and had a shower and a nap. I forgot to mention that this was July and Rome was nearly 100F every day.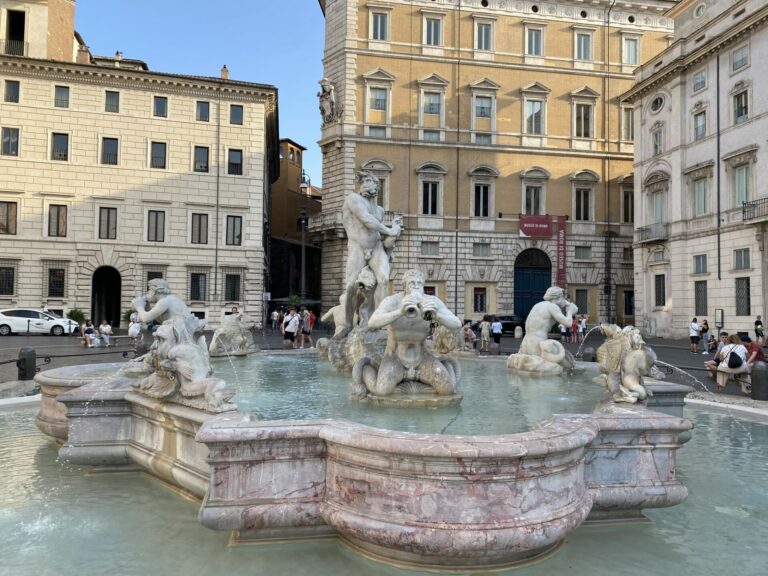 Rome, Italy
July 4, 2022
When I got up, I strolled down to the Pantheon, where I had a free timed ticket. I joined the crowds and explored the 2000 year old building, still in use as a church. When I left it, I went to Trevi Fountain, threw a coin in so that I would return to Rome, and fled from the crowds. From there I went to Piazza Navona, which became one of my favorite places in Rome. Navona has three fountains. The famous one is Bernini's Fontana dei Quattro Fiumi; the others are the Fontana del Moro and this one, the Fontana del Nettuno, both by Giacomo Della Porta. The piazza is built on the ancient Stadium of Diocletian and retains the oval shape. There is a small museum nearby with some of the remains of the stadium.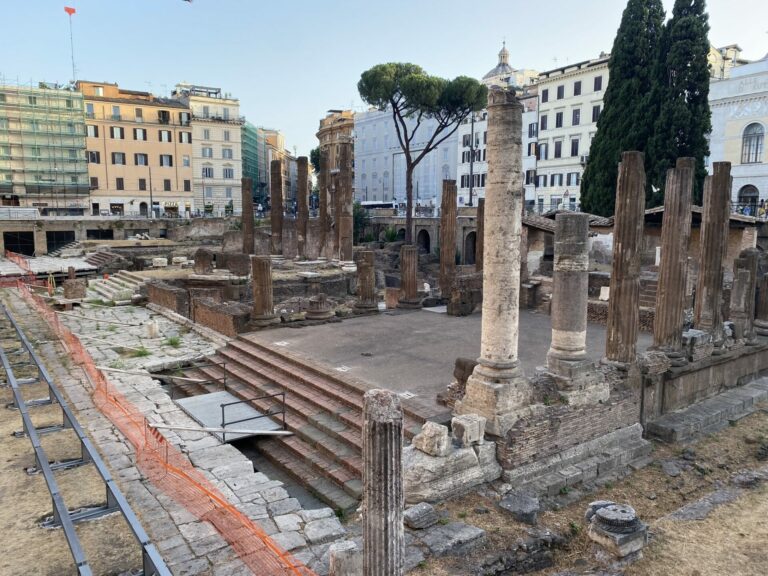 Rome, Italy
July 4, 2022
Wandering around, I came across this archaeological site. This is the Largo di Torre Argentina, a block of four Roman temples from the time of the Republic and the ruins of Pompey's Theater. It was too late to tour it that evening and I never got back to it. The largest temple houses a cat sanctuary. This is in contention as the archaeologist would like to evict the cats, but the locals sent around a petition to keep it.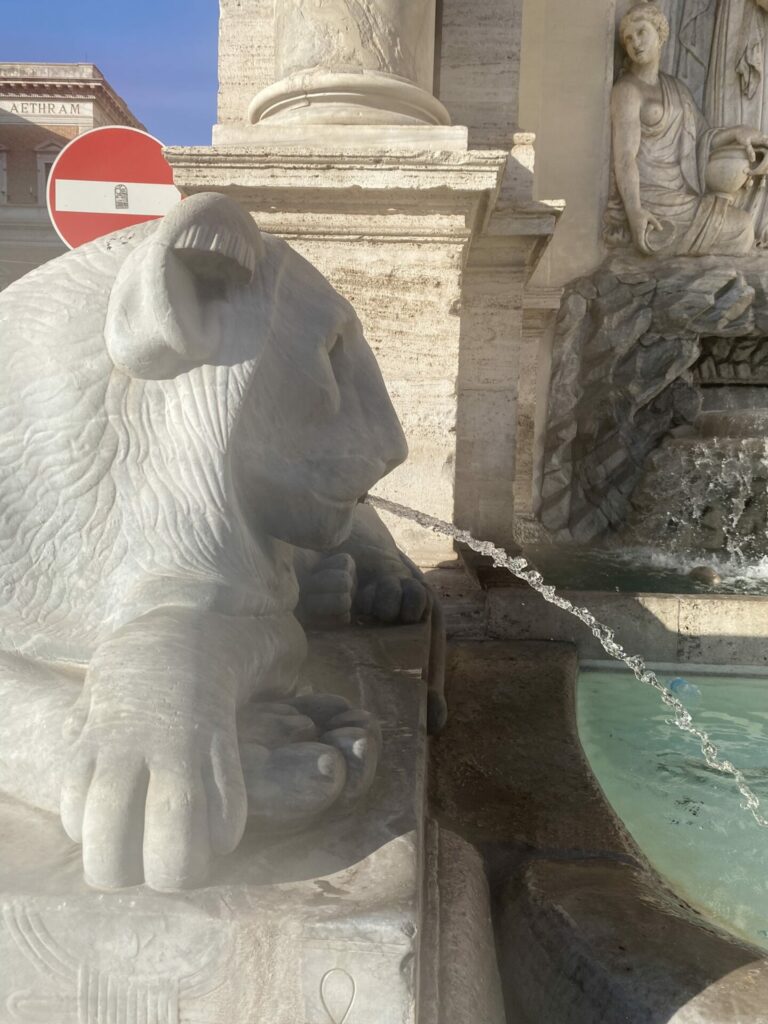 Rome, Italy
July 6, 2022
Throughout Rome, you will find water fountains called nasoni. Most are simple metal columns with a spout, but some like this lion are more elaborate. The water is safe, cold, and delicious. They also never turn off, a shock to this Californian. Nasone literally means "big nose", from the shape of the spout.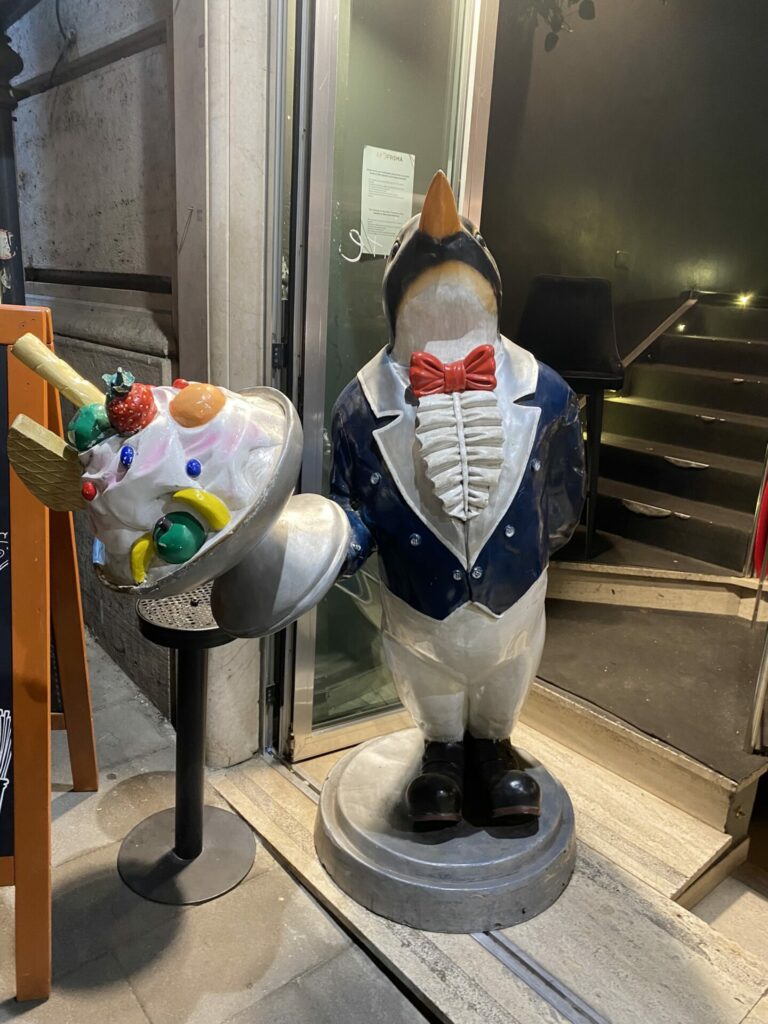 Rome, Italy
July 4, 2022
Besides water, what you need on a hot day in Italy is gelato. There is a gelateria on almost every block. There's one near Trevi that claims to have 150 flavors. This fellow hopes you will stop at his place.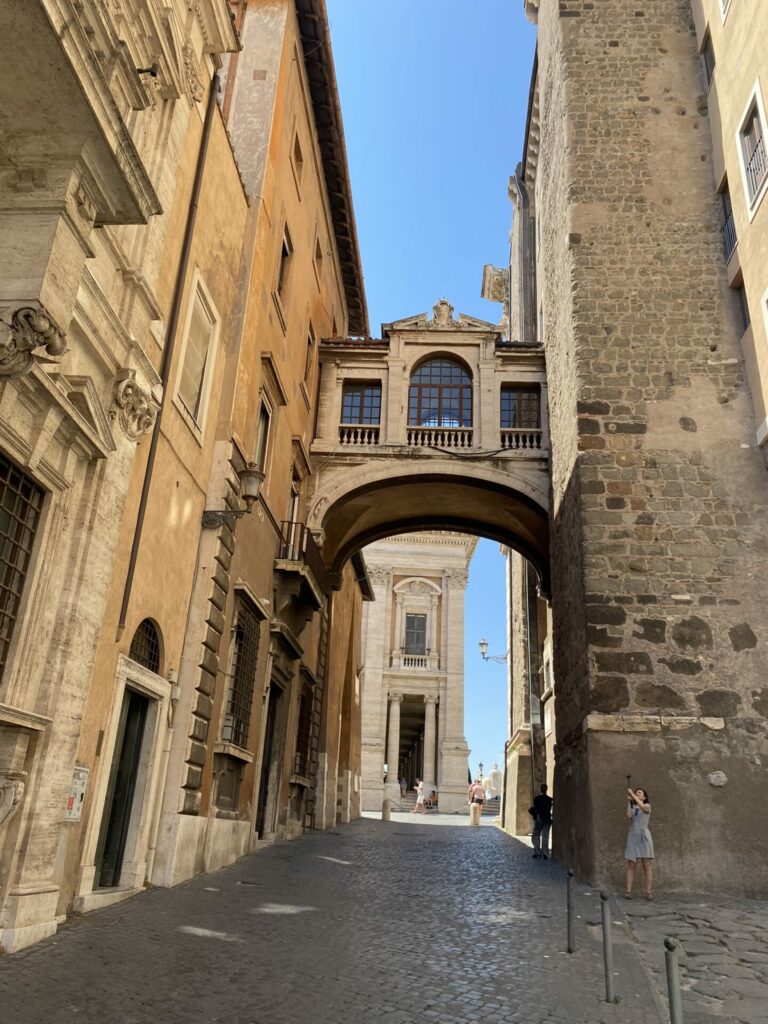 Rome, Italy
July 6, 2022
A couple of days later, after I left the Forum area, I climbed up the Capitoline Hill to the Museo Capitolini. On the way, I found this arch along the Via del Campidoglio. It looks ancient, but I have found out that it was actually built in 1940. The buildings it connects are centuries older.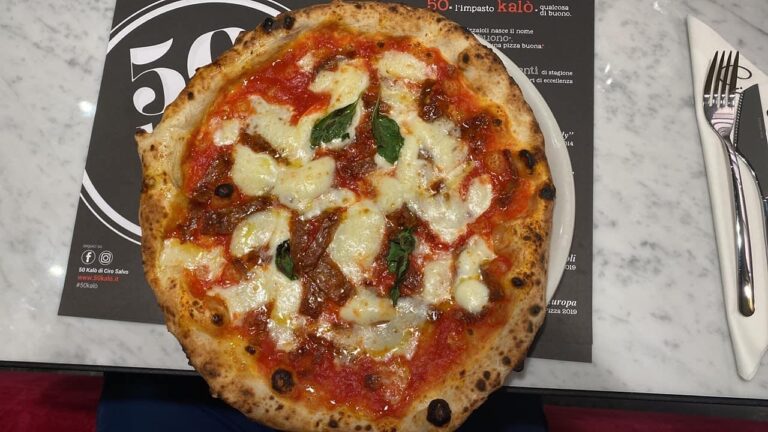 Rome, Itlay
July 7, 2022
My last night in Rome, I wanted pizza again, more familiar this time. Again, one of the best in Rome was down the street from my hotel, 50 Kalò di Ciro Salvo, a much more elegant place. This is a Pizza Diavola, the closest you can get to a pepperoni pizza in Italy.