This program is so smart, it brought tears to my eyes.  Among other things, with all the school shootings, it gives kids an easy way to report it  if they hear about something in the making or if another student scares them, or if they are worried about someone.
One in four school districts in Illinois participates in new program to protect students from threats.
It should be a lot more than one in four!
Safe2Help was written into State Law this year. So far only 202 of the state's 850+ school districts have signed up for the program.
A couple of screen caps:
I wondered what Quick Exit (in the menu) did – it immediately exits the program.  It's on every page, visible all the time, so there's no risk of anyone seeing you in the program if you don't want them to know – how smart is that?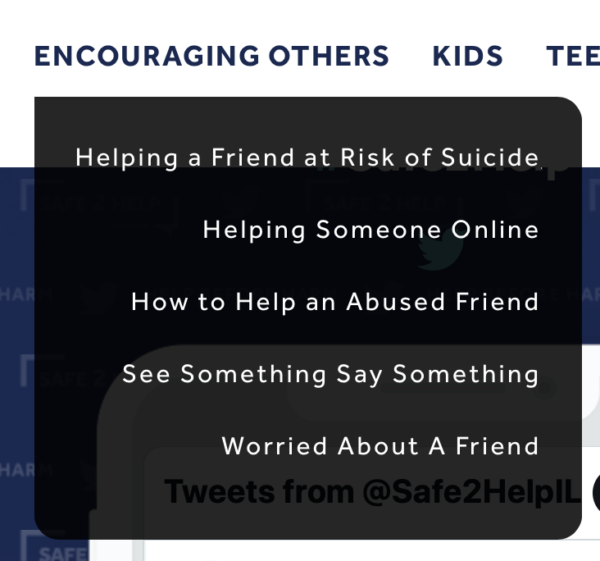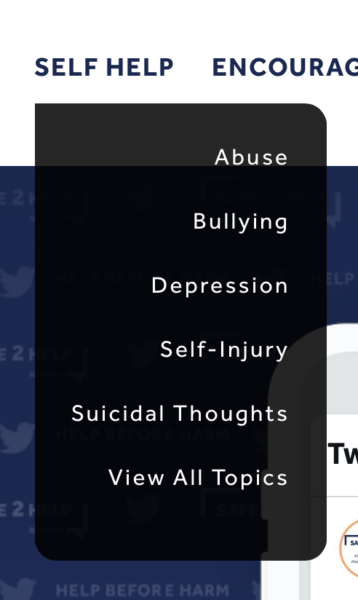 A bit of history.  
This program appears to be modeled in part after SAFE2TELL COLORADO, which was created after Columbine.
Two school shooting incidents in 2018 opened the eyes of school administrators in Illinois.

One occurred in Parkland, Florida where 17 people were killed, and the other at Dixon High School where no one was injured. "The blessing for us is that there were no casualties and we got to learn from the situation," said Jared Shaner, the Dixon High School Principal.

In 2021, Dixon and another district in Illinois joined a pilot to test Safe2Help Illinois, a program similar to the one in Colorado.

"It's been a great program for us," said Shaner.

He said it's changed the way his students ask for help.

"When a student uses the Safe2Help app, we get an alert on our phone," Shaner said. "There's different categories of what a student may be contacting us about, and then we respond appropriately."
I'm terrible with emojis and other visuals.  I get that (in order) that's a coach, a ref, a librarian, and some sort of clergy.  Is that a teacher in the 4th spot?
Click on the image below to go to their website.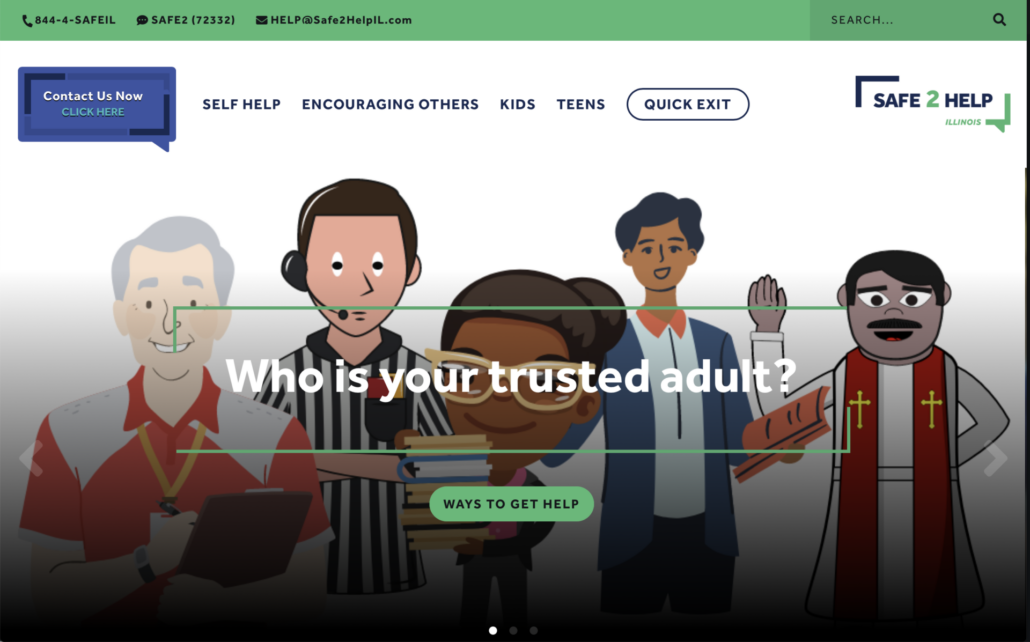 They have an image of a cell phone on the site, and it's live, so all the tweets on the cell phone image are live, and if you click Follow on the phone image, and you are literally following them on twitter.  (these are static images below, of course)
I have never seen that before – is that a thing, and I just haven't noticed?
What great things are happening in your blue state?
Any good things happening in your red state?
Open thread