On the Road is a weekday feature spotlighting reader photo submissions.
From the exotic to the familiar, whether you're traveling or in your own backyard, we would love to see the world through your eyes.
Am in NC
Since a few people in comments asked for more Paris photos, I'm sending another batch. Like the first group, these are mostly details that caught my eye around the city.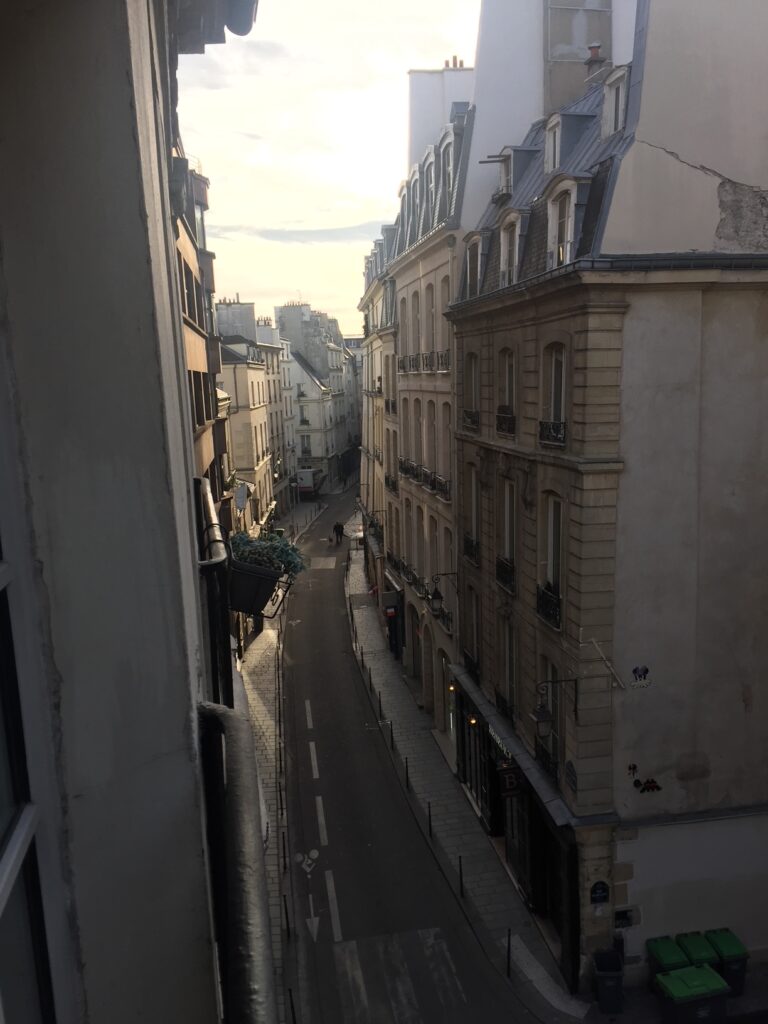 Morning shot in Le Marais. Just feels so "Paris" to me.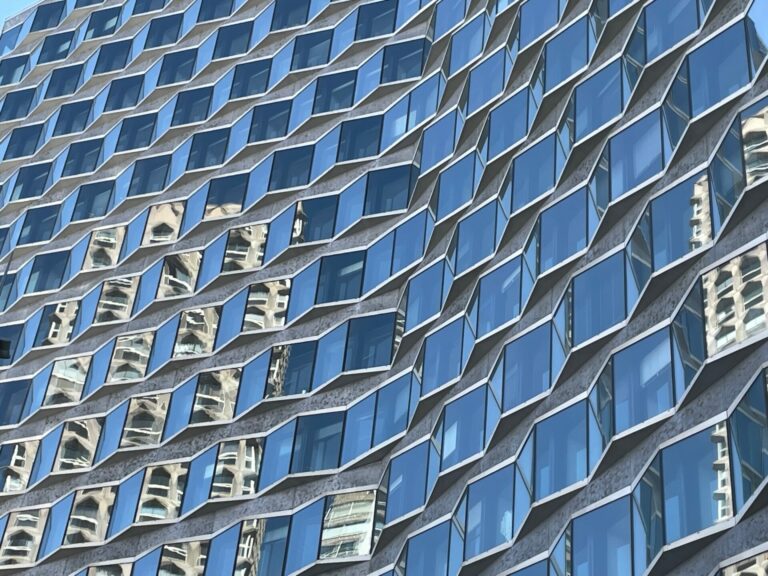 Walking west of the Eiffel Tower, you get a completely different city, away from the (stunning and iconic) Haussmann buildings. One son loved "old Paris" and the other loved the more modern feel of this section.  The facade of this (approx) 15-story building was amazing and played tricks on your your brain.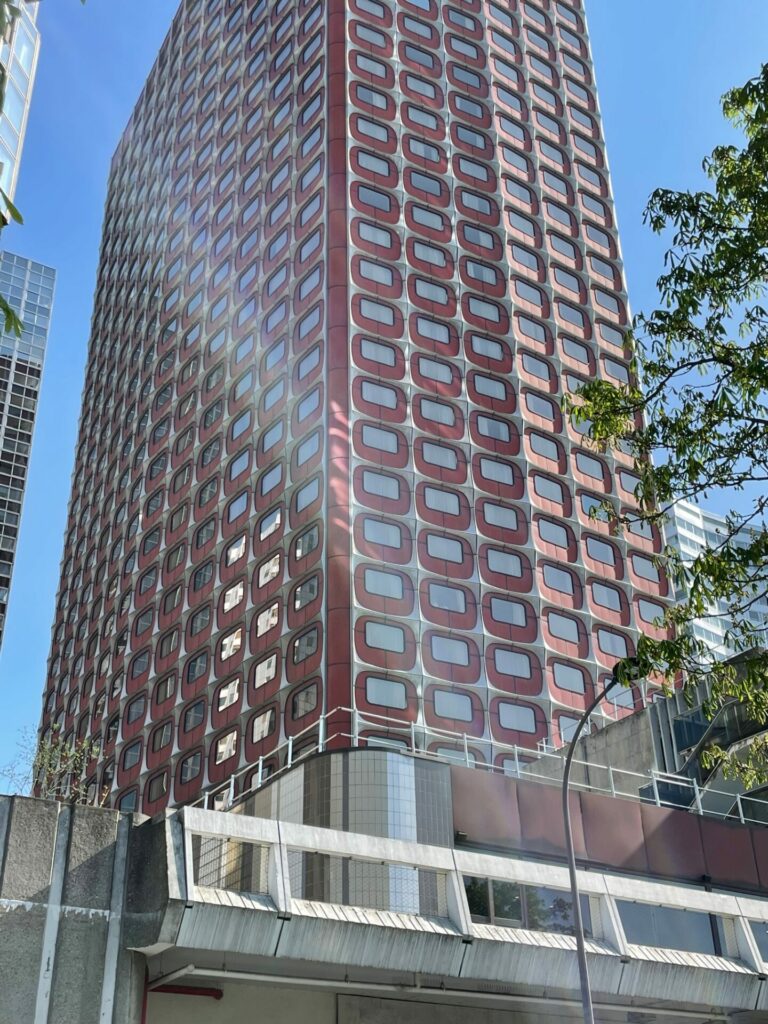 Another cool building right near the previous one. Another tourist (I'm assuming) walking by took a photo of this building right after I did.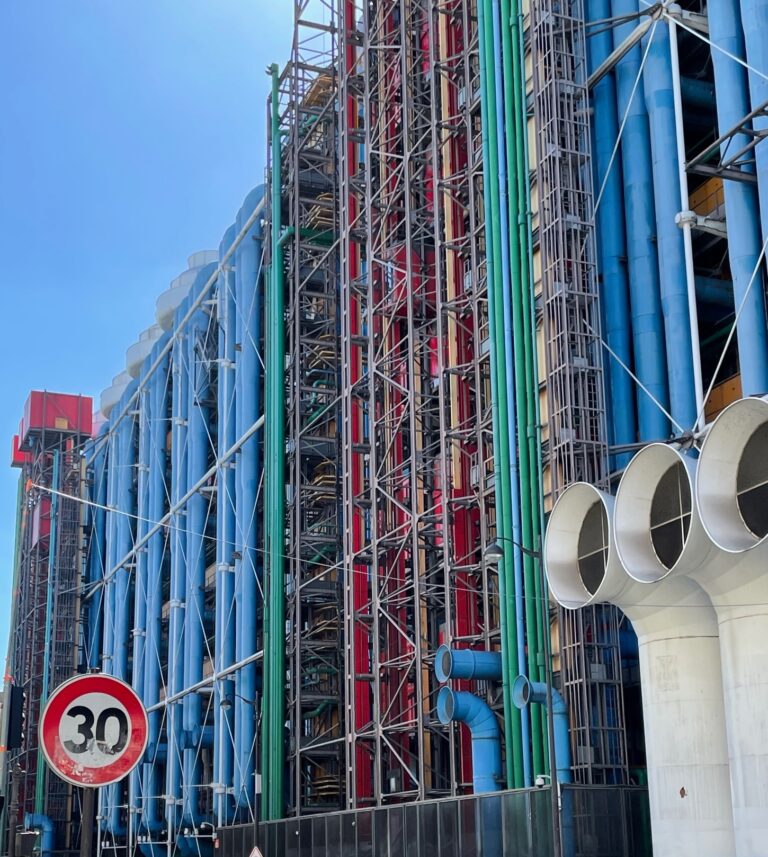 We stayed near the Pompidou Center, which is about to undergo a multi-year restoration. Hard to imagine how revolutionary this building was at the time, since we are now so used to seeing the "guts made visible" style.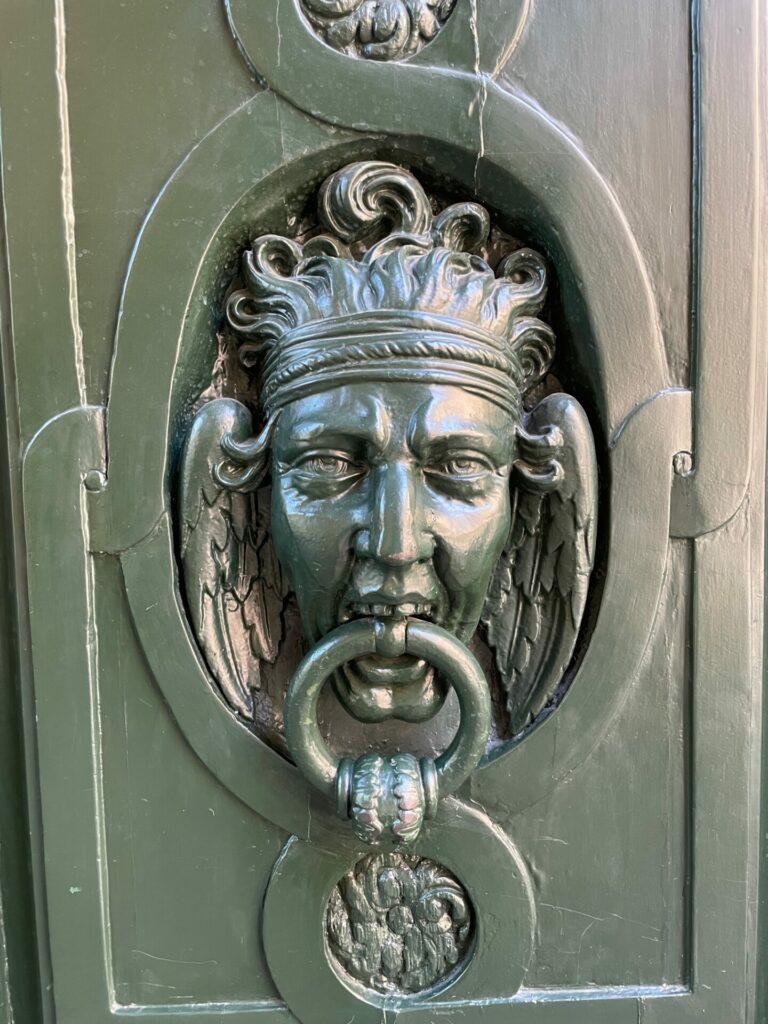 Door handle to the massive courtyard doors for the Jewish Art and History Museum in the Marais.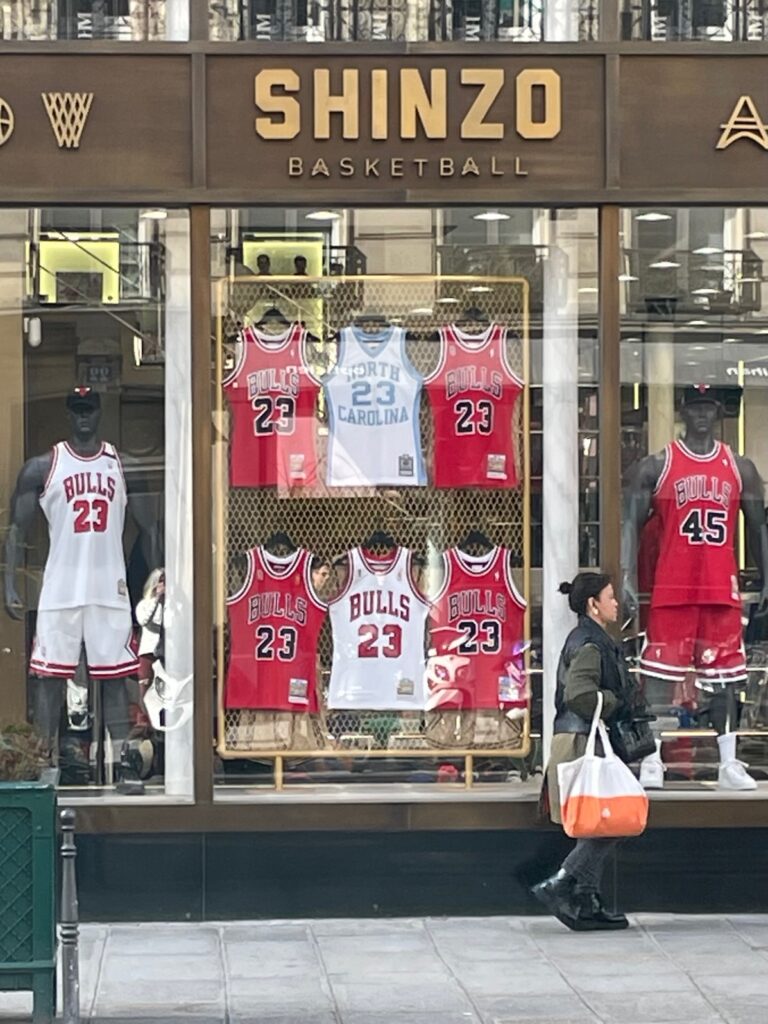 Like Elvis, MJ is everywhere. Go Heels!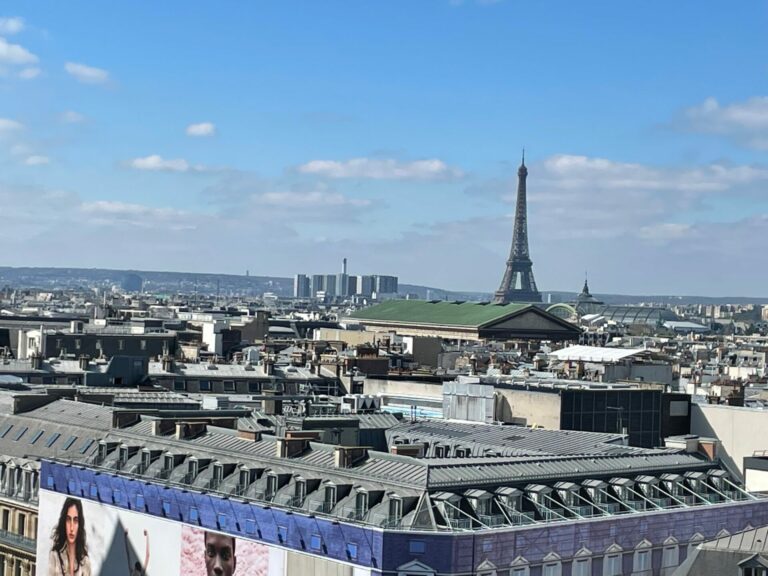 View over the city from the roof terrace of the Galleries Lafayette Haussmann, an INSANE Department Store. It is free to go up there, and the panorama is spectacular. You are also directly across from the Palais Garnier (Paris Opera House) and are able to see amazing details of the upper parts of the building up close and personal.
Courtyard of the place we stayed. Younger son LOVED this – that we could be on a somewhat busy street, open a door, and be transported to a completely quiet, green and secret space.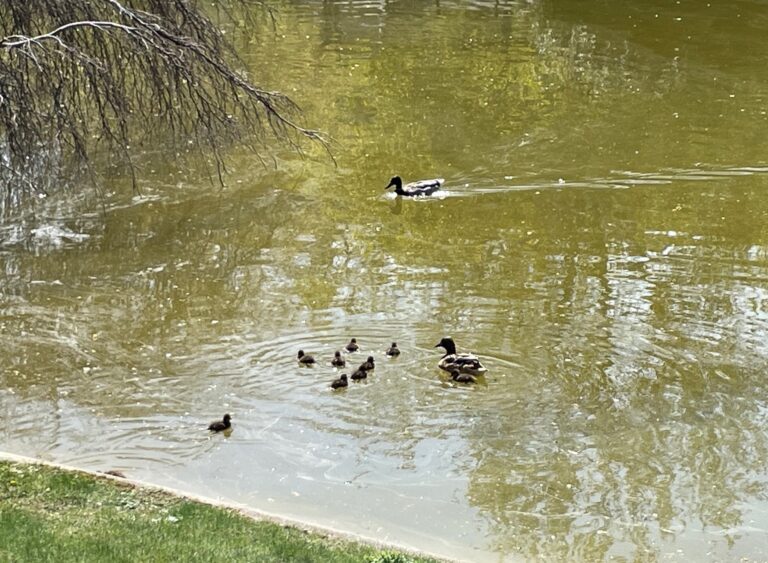 Because it's Balloon Juice, a duck family doing its thing at the little pond by the Eiffel Tower.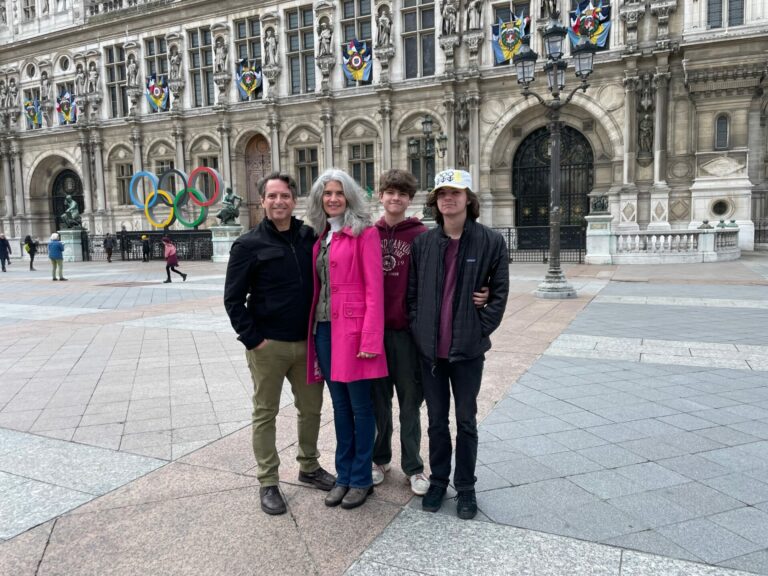 Our gang in front of the Hôtel de Ville. Note the rings for the 2024 Paris Summer Olympics!