I hope all you mothers out there had a good one, and your snotty spawn took some time out of their busy days to call you up and say hello and to give them a brief update on their lives without also asking for money or help.
I went to Good Mansion Wines yesterday and picked up mom a bunch of pastries to eat with dad: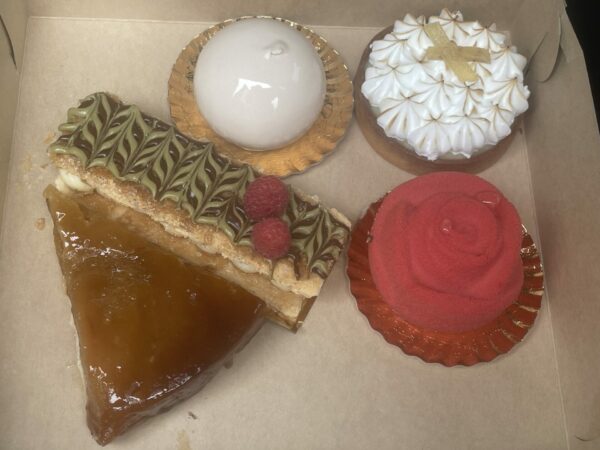 i
She said they were all very good (it was a candied apple tart, a "pearl" with some sort of filling, a raspberry rose filled with a raspberry compote, a mini lemon meringue pie, and a mille feulle.
In other news, yard work for the year has begun in earnest: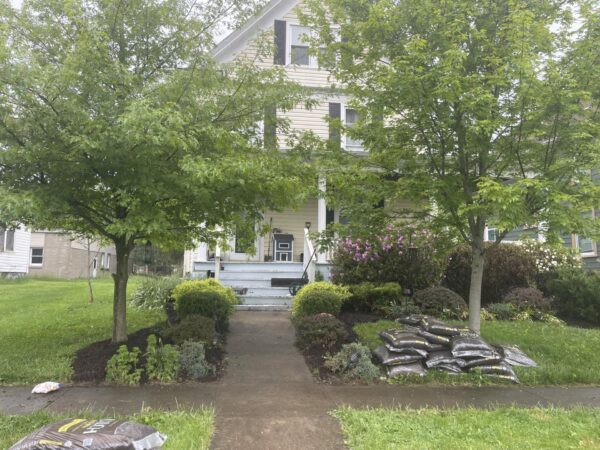 Gave the trees a solid pedicure cutting off some minor limbs down low, mulched, got all the herbs in the front planter, and this week we start tackling the good yard. Gotta get everything good looking for when the missus arrives in June for a vacation.
Really settling into a nice spring, although a little late. Hope it stays in this 70's range for a bit.