On the Road is a weekday feature spotlighting reader photo submissions.
From the exotic to the familiar, whether you're traveling or in your own backyard, we would love to see the world through your eyes.
frosty
I did another river trip with one of our Ocala friends, but a different river this time, and one she hadn't been on before. Put-in was on the Silver River, the same place we took out in 2020, but this time we were on our own so we did an out-and-back up the Ocklawaha River, which the Silver flows into. The out-and-back was a success because the Ocklawaha was dead calm, no current, and we would have wiped ourselves out fighting against the spring-fed Silver.
I got to exercise my moribund skills from Canoeing Merit Badge: J-Stroke! Draw stroke! We also saw a lot more birds than I had expected, 11 total, including three new ones. And had a nice three-hour tour (Three Hour Tour) on the river.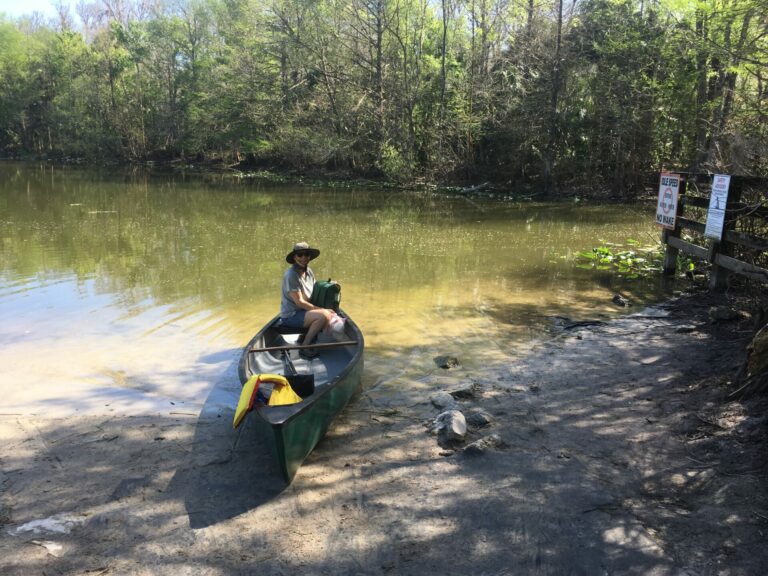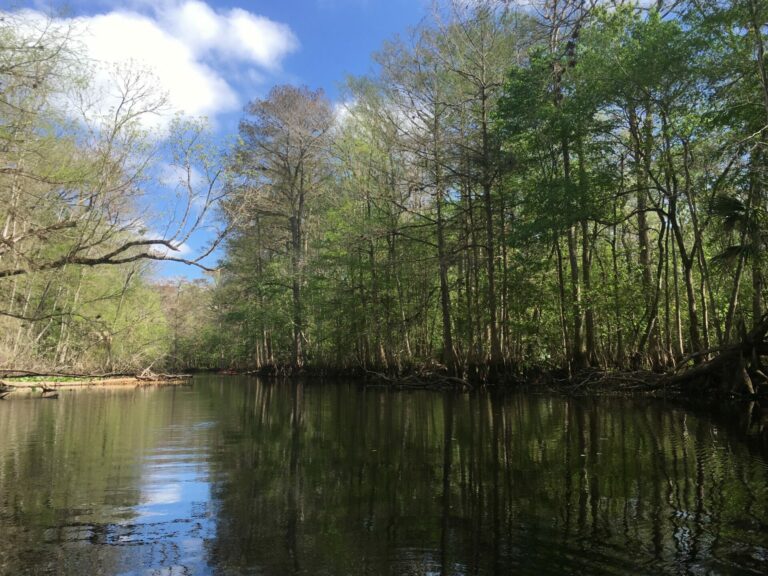 Entering the Ocklawaha. There's a big contrast, the Silver is crystal clear from the spring water, the Ocklawaha is blackwater, from tannin maybe?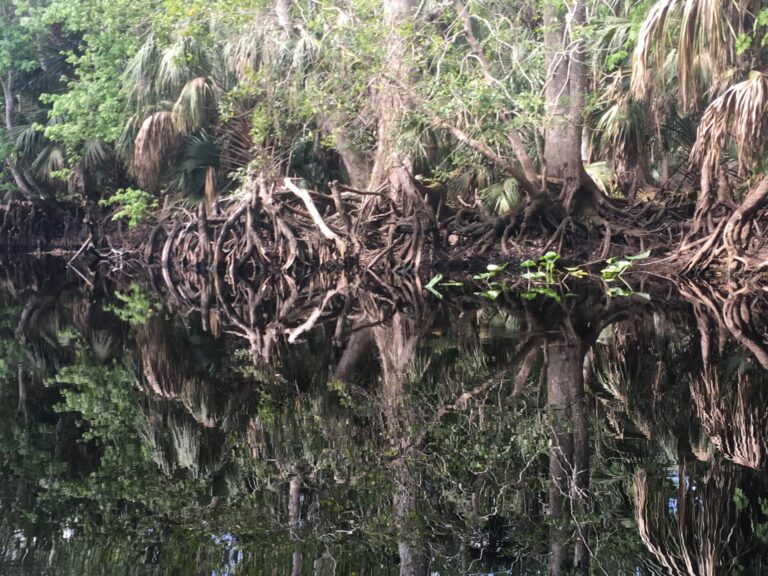 For most of our trip we were the only ones on the river and the water was so smooth there were some great reflections. The trees are cypresses.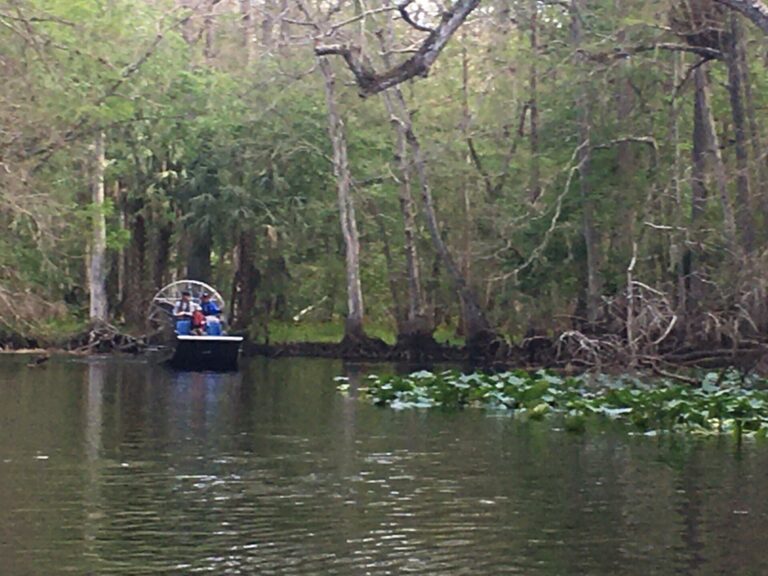 Company. These airboats are loud, we heard this one for a long time before we saw it. It turned around before it got to us. We saw a couple of fishermen in motorboats, very courteous. Can't say the same for the group that rented jet-skis though. I guess they didn't know what NO WAKE means.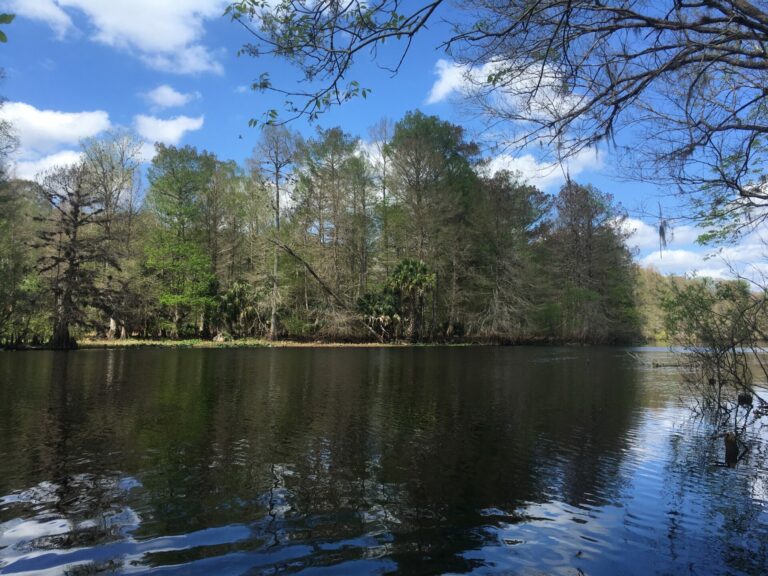 The river widened when we got further upstream.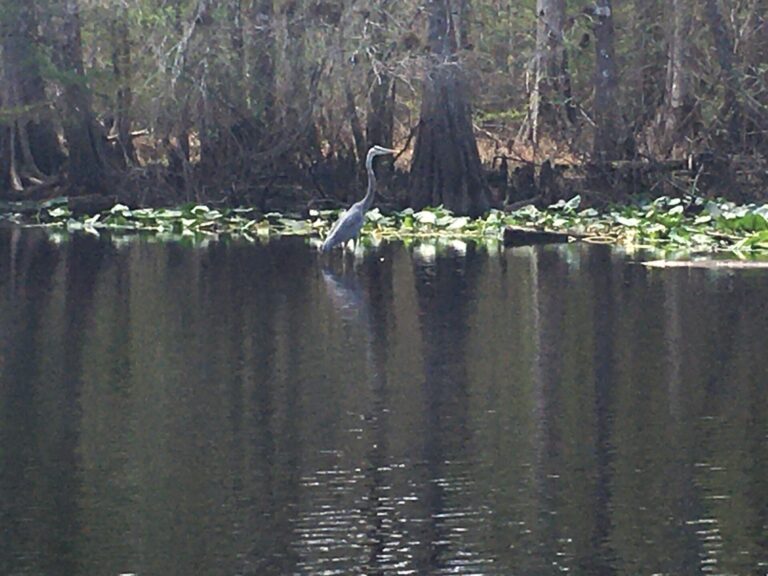 Great Blue Heron. Not the greatest picture; I was using a phone for all of these instead of taking a camera out in a canoe.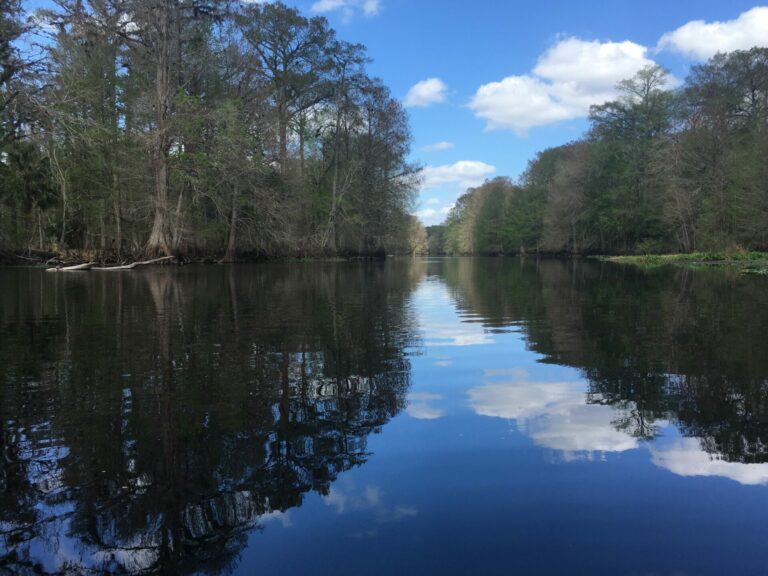 The route back after we turned around. Some more nice reflections.
The only gator we saw, kind of unusual, there's usually more.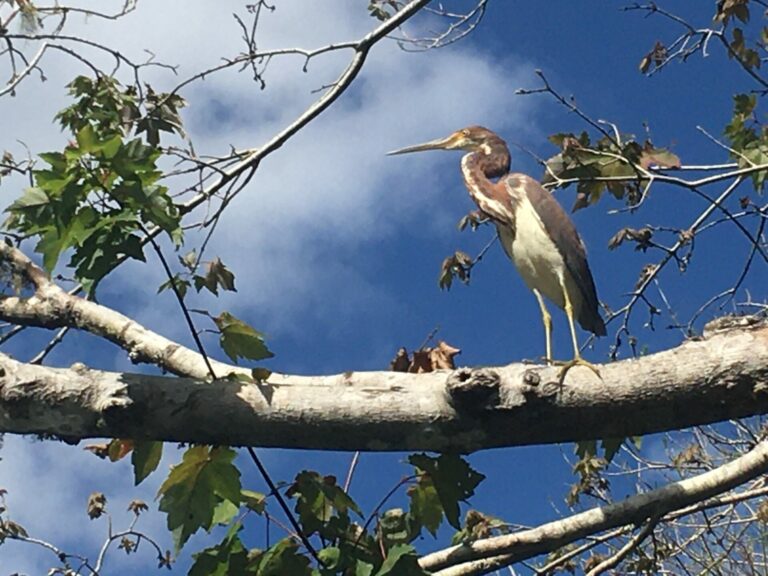 This Tri-colored Heron was posing for us on a branch that we paddled under as we came back up the Silver.