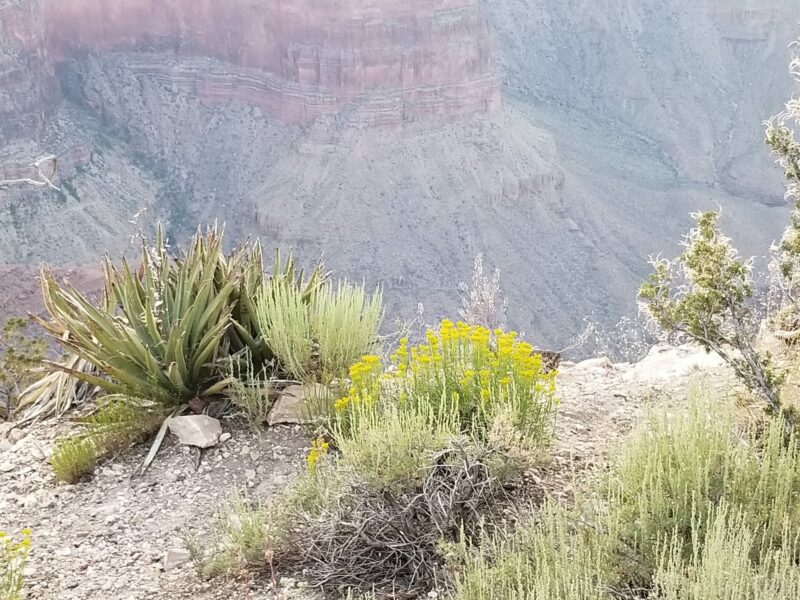 Amazing travel pics from commentor HinTN:
Mrs H and I spent four nights in late June at the South Rim of the Grand Canyon and saw some wonderful wildflowers to go with the vistas of the canyon. Any commenters that can identify them please chime in.

These next two had the same color but were in very different places.


Here are two lovely but very different red flowers.
Here's a yellow beauty. And then…


…A sorta matching golden light from the setting sun outlining this tree clinging to the edge of the canyon.


Finally, we walked the Trail of Time, which is 1.4 miles along the Canyon Rim that is marked off in geologic time, displaying the rocks and layers from bottom to top with samples strategically placed along the trail. If you begin at the "beginning" it ends at the geology museum. We were there for the full moon.
***********
What's going on in your garden(s), this week?