It's been long few years as many of us have come to realize that the institutions we count on have been failing us, one after another.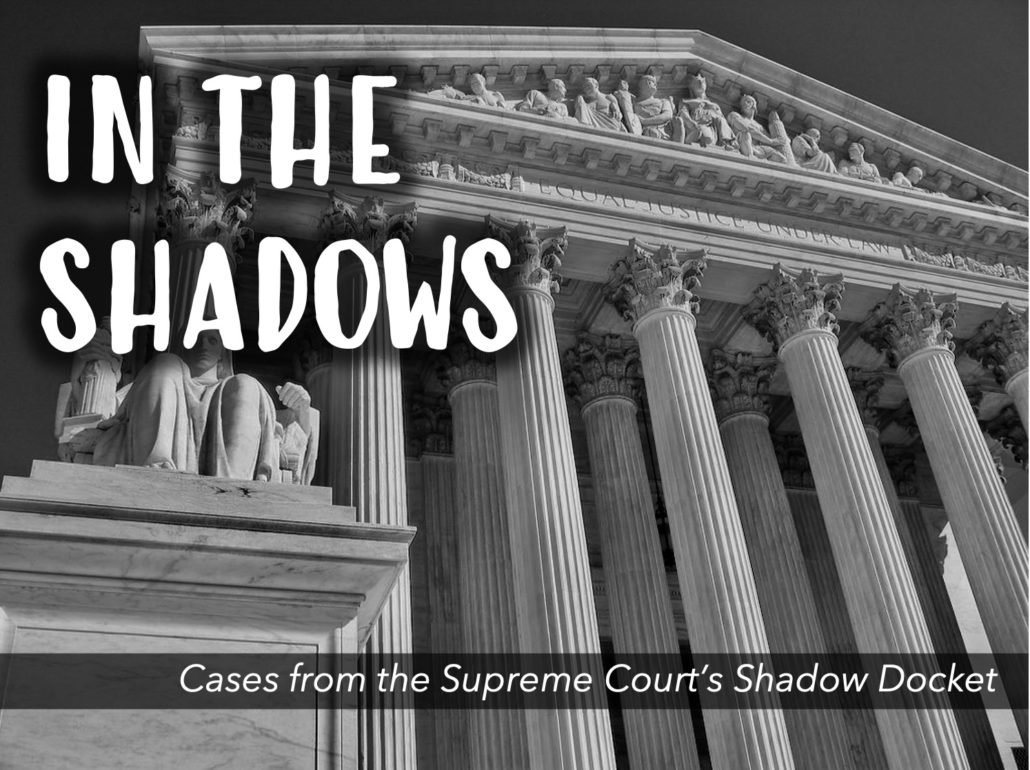 Welcome to the shadow docket of the Supreme Court.
I'll leave the interesting twitter takes on the latest shadow docket ruling to Anne Laurie, but in the meantime, here are some longer articles – not specific to the abortion ruling, but about the shadow docket itself.