Organized by opiejeanne and Dan B. 
Date:  Tuesday, April 4th at 6:00 pm
Location: Tamara and Karl's house at (Not our TaMara)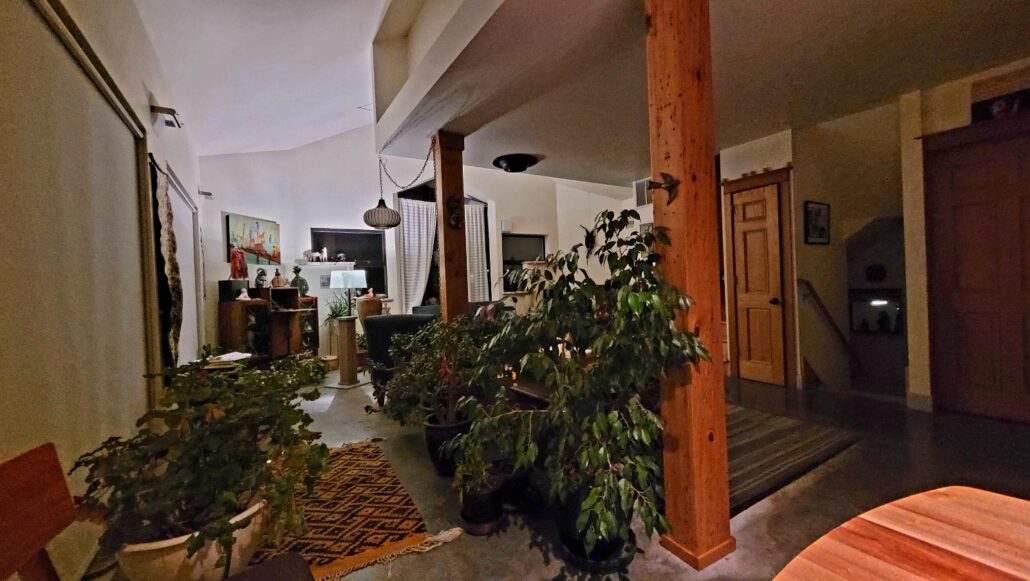 Attending
Dan B.
satby
opiejeanne
mr. opiejeanne
John S.
Thalarctos Minimus
John Cole (via Zoom)
Up and Up (tentative)
Mike
plus our delightful hosts!
*CaseyL and Beautiful Plumage were both feeling under the weather so weren't able to attend.
Food & Drinks
Dan B. is bringing Dim Sum and Thai food – there should be enough for everyone.
satby will bring both a white and a red wine.
Beverages, nibbles, and desserts would be great additions!
Parking
Park on the street.
---
Pictures!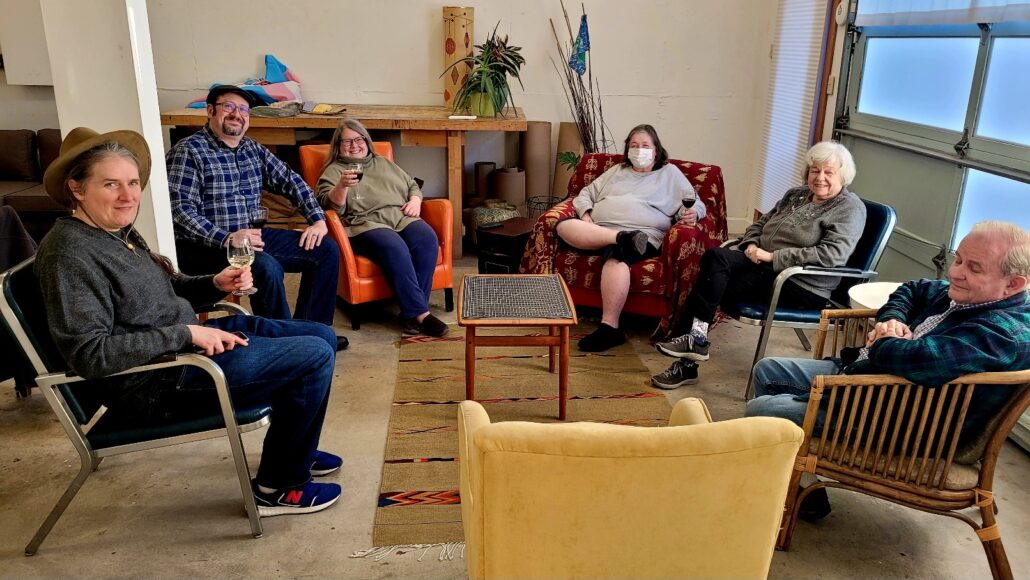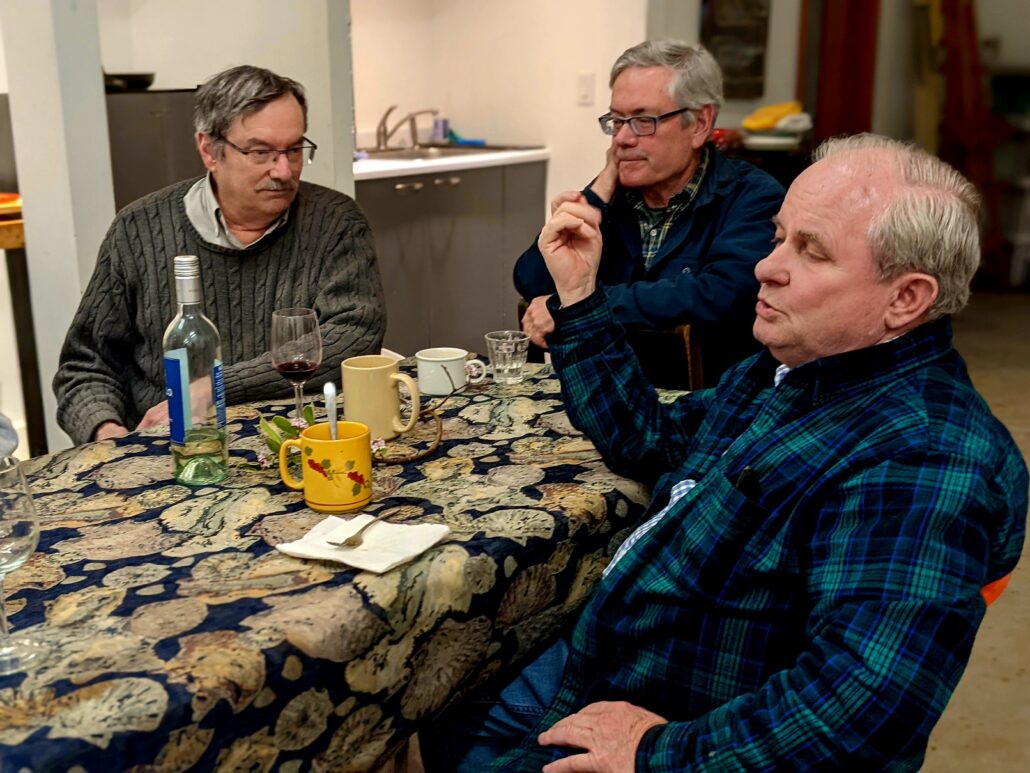 The dessert eaters.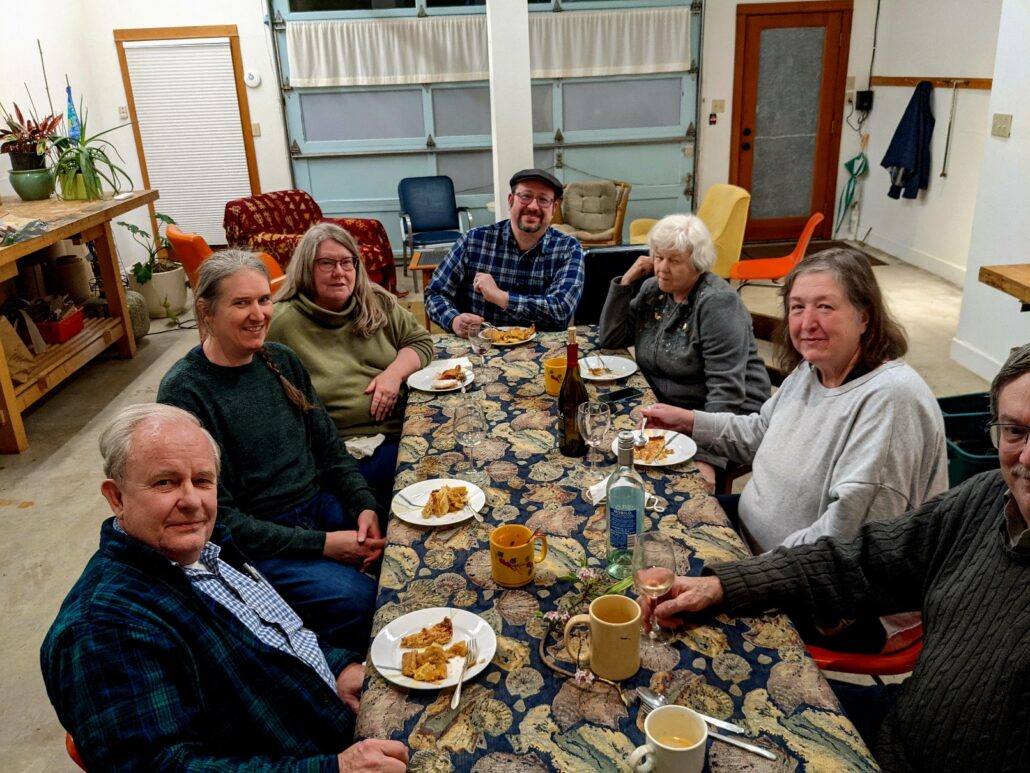 opiejeanne's almond tart, photo and recipe
Posts related to this meetup:
Original Announcement: