Dan B. sent this update and proof-of-life photos from the Seattle meetup on April 4.
It was a great day full of momentous events. In Seattle it was Meet-up day spurred by satby's first visit.
It was sunny and the Cherries, Magnolias, and Daphne were in full bloom. Mike, my partner, and I took her to Seward Park, a peninsula in Lake Washington with old growth forest, then to Mike's garden, and my garden. I'll let satby describe them in comments. Then we were off to Tamara and Karl's house with Dim Sum in hand.
The Meet-up was in the basement/garage of their house. It's got 13 1/2 foot ceilings.
Attending
Dan B.
satby
opiejeanne
mr. opiejeanne
John S.
Thalarctos Minimus
John Cole (via Zoom)
Up and Up
Mike
plus our delightful hosts!
*CaseyL and Beautiful Plumage were both feeling under the weather so weren't able to attend.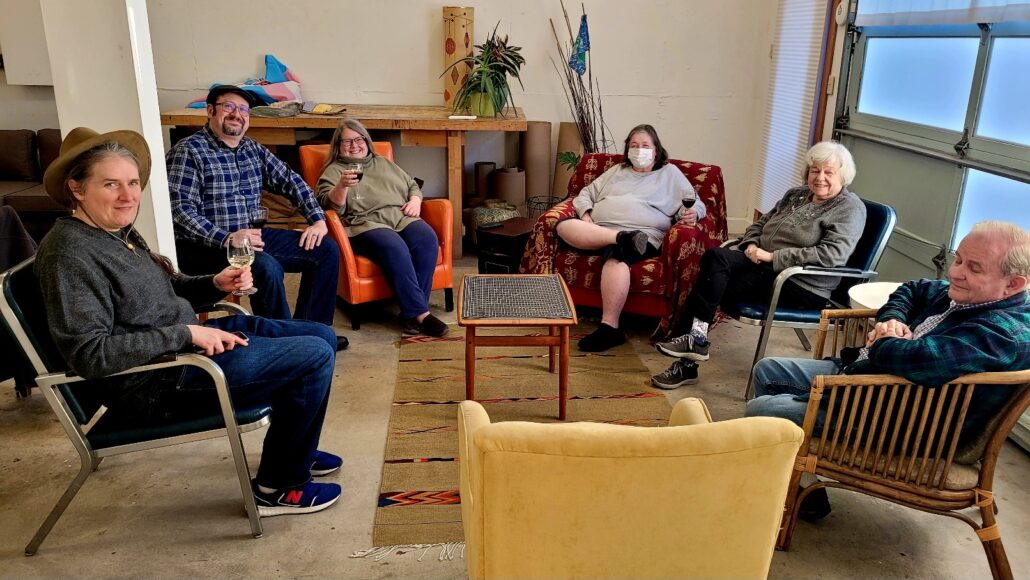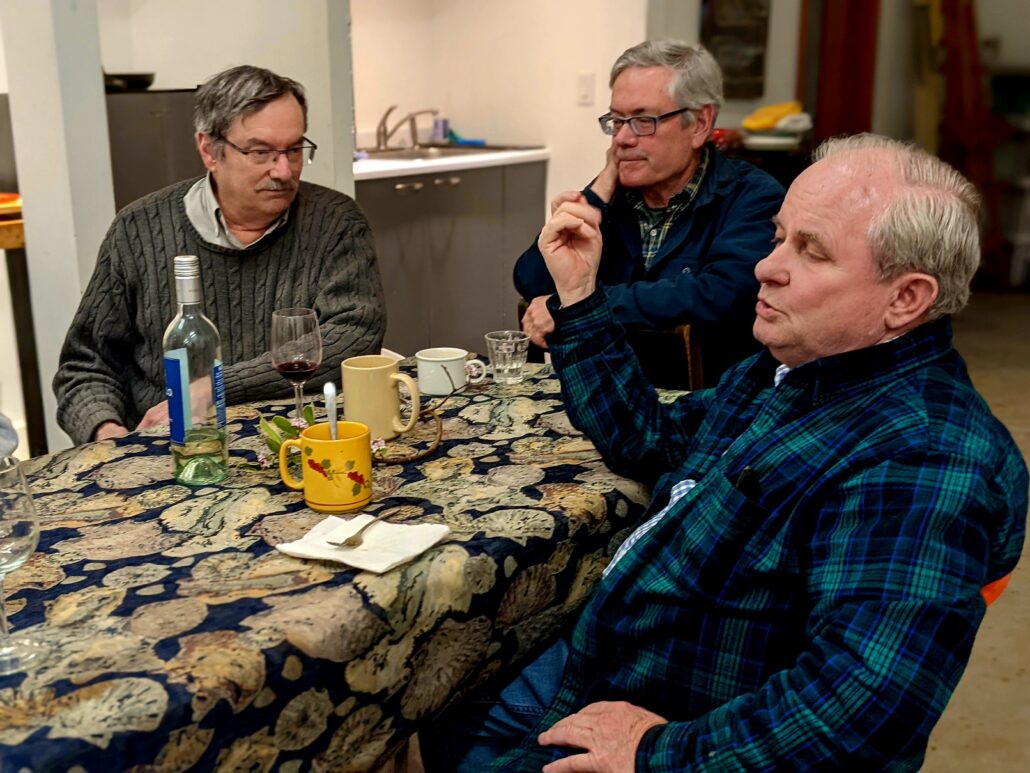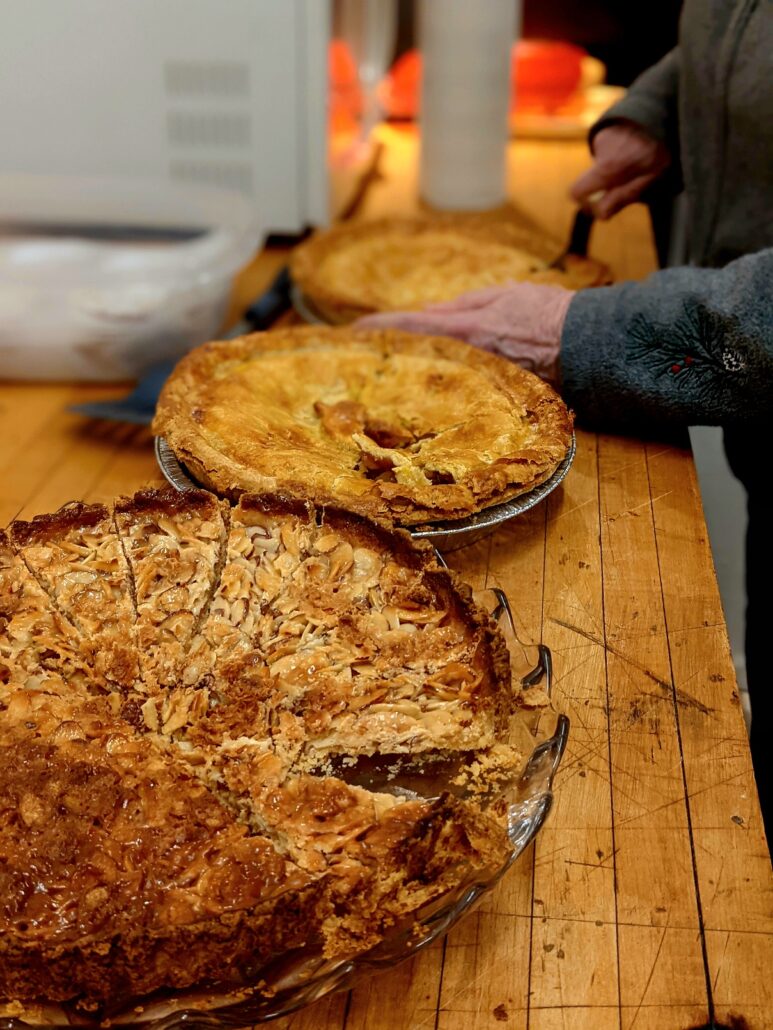 Not pictured were the Homemade lemon cookies by The Up and Up.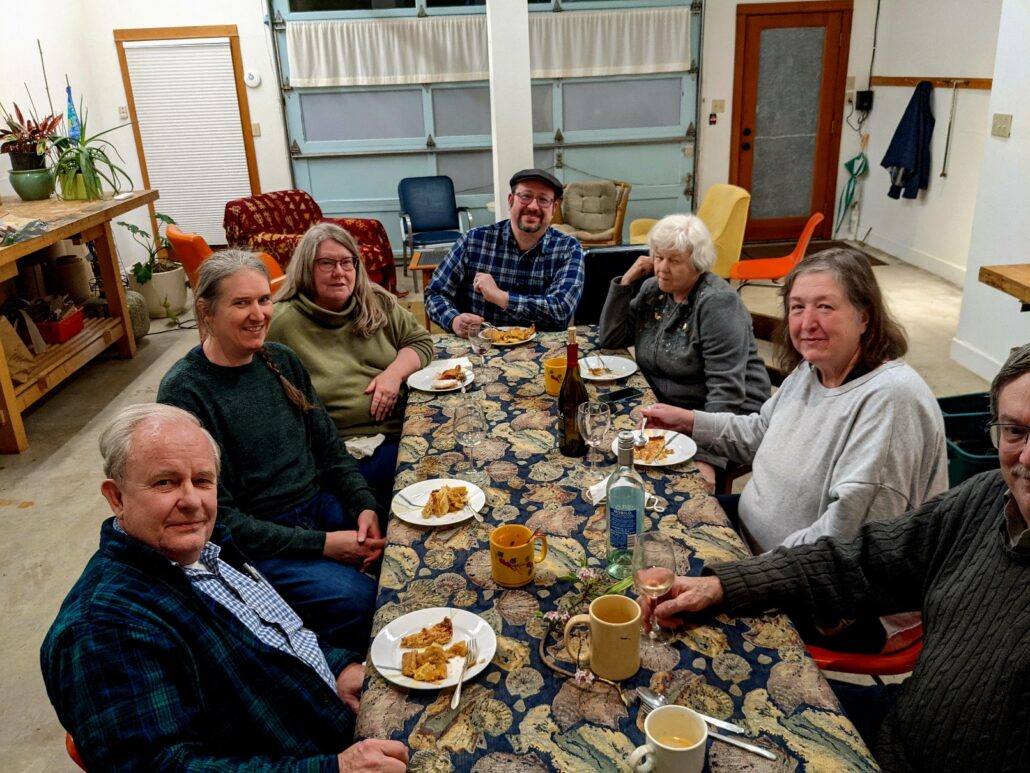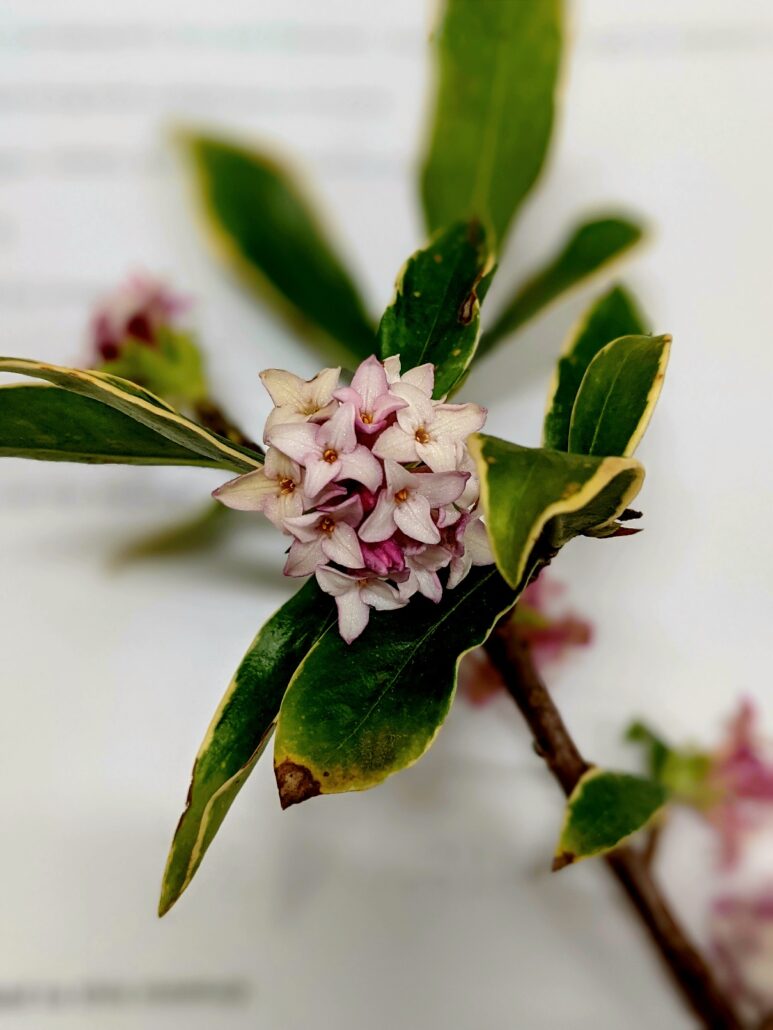 Satby brought Ally buttons and soaps fir us all. The Up and Up brought a trans flag. And if you hadn't guessed, the conversation was cracking good! And we got a video call from John and Steve. Big Kitty!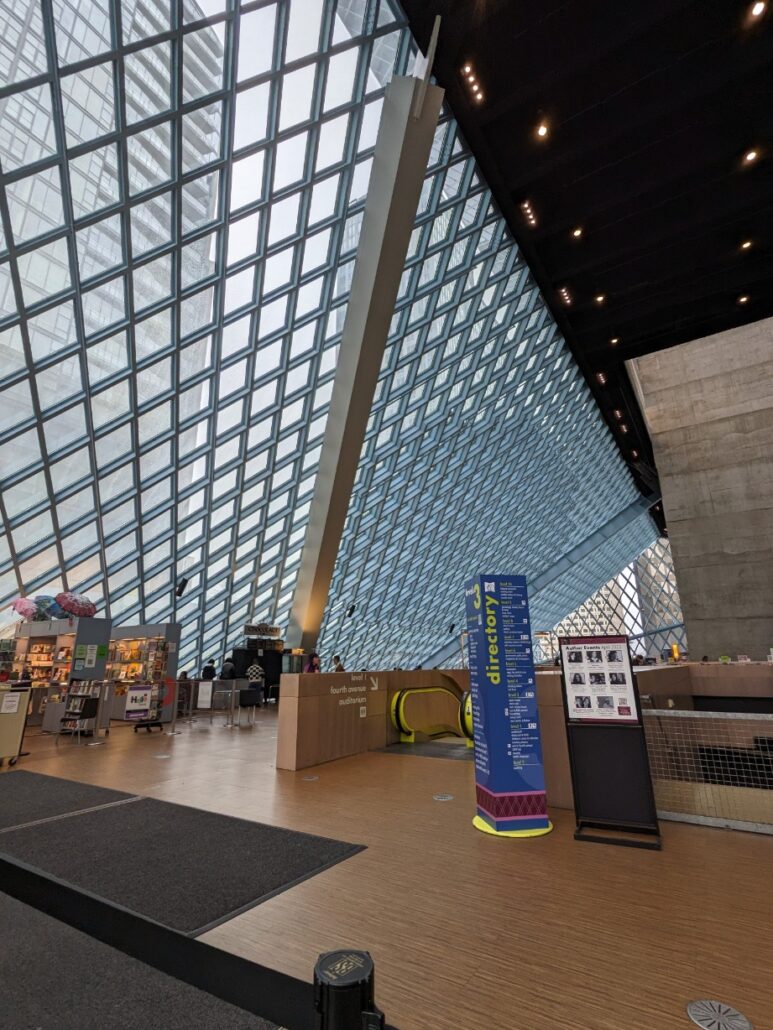 I believe satby will be back. And she did get to experience Seattle drizzle on her last day.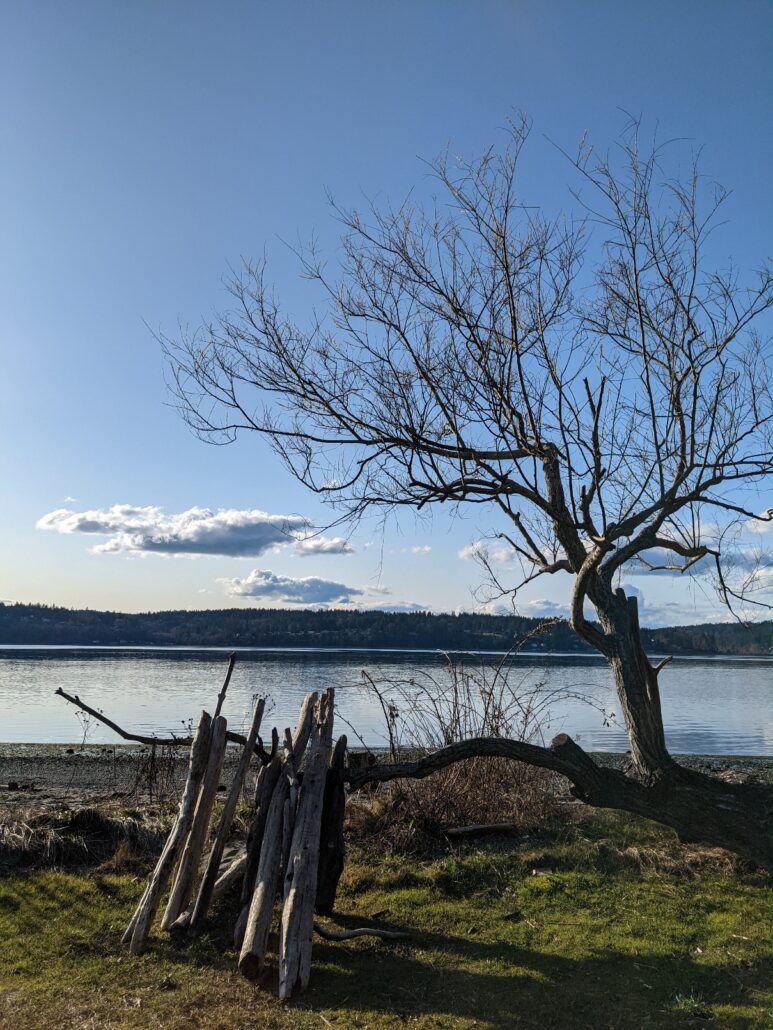 The Up and Up is an avid photographer, as we can see.