Slow night for me. 30 Rock Season Two just showed up, so I think I am housebound. Homecoming here in town, so there will be lots of rookies out throwing up on people, so it looks like me and Tina Fey tonight.
So glad the server is stable now and the design works better. It has been fun being able to throw up pet pics. Speaking of, this just hit my email but I loved the eyes, so here it is: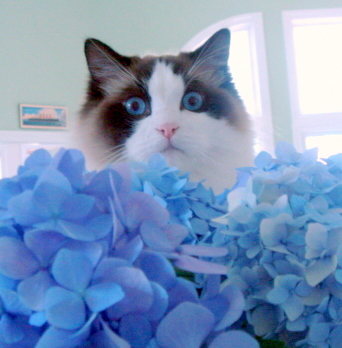 I really don't think i have ever seen eyes that color on a cat before.