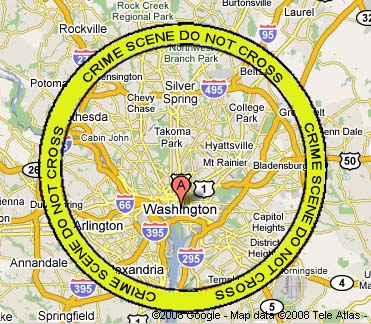 How long is it going to muck out the stables when the Bush administration finally leaves town:
While the Pentagon preps for a new administration, a scandal from an earlier era is rearing its head.

A Defense Department project, supposedly designed to support U.S. troops, was used instead to channel millions of dollars to personal friends and allies of its chief. The "America Supports You," or ASY, program was led in a "questionable and unregulated manner," according to a Department of Defense Inspector General report, obtained by Danger Room. At least $9.2 million was "inappropriately transferred" by the project's managers. Much of that money served only to further promote ASY, instead of assisting servicemembers.

In 2004, the office of then-Secretary of Defense Donald Rumsfeld set up ASY as a six-month effort to showcase the U.S. public's backing for the troops and their families. "If you're serving overseas, and you watch the mainstream media coverage, sometimes you can't tell if America knows you're there," one official overseeing the program says. America Supports You was seen as a way to counteract that sense.
They even loot their propaganda programs.
(via)