The titles says it all, you dorks. Not that there is anything wrong with that.
Also, this: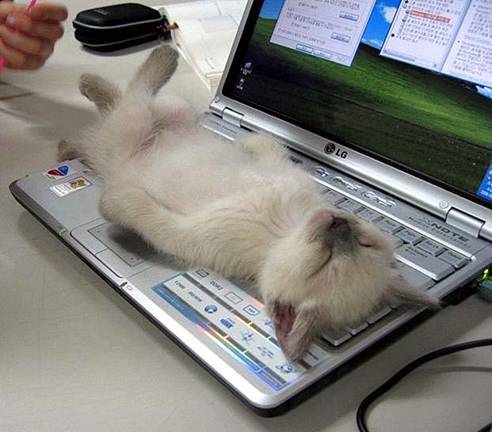 Once you get used to Windows, it isn't that bad, kitty.
Making a steak salad for dinner with home made blue cheese dressing. Is excited. Monk tonight, too. AND NO WORK ON MONDAY!
*** Update ***
I forgot. I picked up a four pack of this. Happy dance.