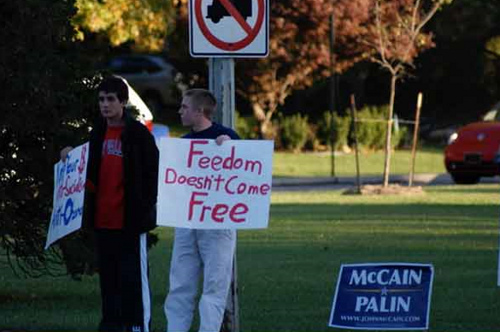 How long til this Althouse suggestion breaks into a full RatherGate2?
The first commenter says: "I guess that's why they call it 'fee'-dom." A few comments down someone asks if maybe it's Photoshopping. Yes, it's so easy to Photoshop errors onto people's signs. (I wonder if there are any defamation lawsuits based on the photographic lie that results.)
Who's behind the photoshopping though? ACORN? Rahm Emanuel? George Soros? I can't keep all the villains straight anymore.