I seem to have lost my wallet this weekend. The last time I remember seeing it was Saturday morning at Petco, and I can not find the damned thing anywhere. I guess I wanted a new wallet anyway.
One of you all claims to have harvested this: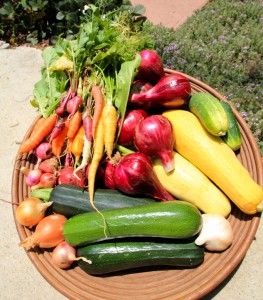 I almost want to call bullshit (like growing zucchini is a real accomplishment! What is next, pictures of mint and dandelions? j/k), because that picture is too nice. The only thing I appear to be harvesting right now is stray dogs.