Dinner was great, but it was preceded by Tammy strangling adorable doggies on the couch: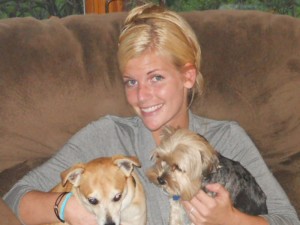 Don't let the smile fool you- Brian and I both agree she has a mean streak. Also, she refers to Rosie as "JART," which is short for jackass Russell Terrier. In fairness, Rosie has been behaving like Snarls Barkley tonight.
Dunno if I will be around much in the next 36 hours, so I hope the others are here to throw up some open threads.