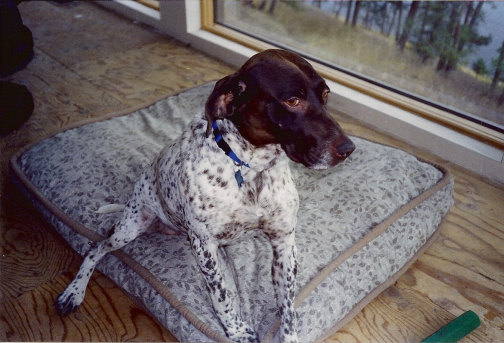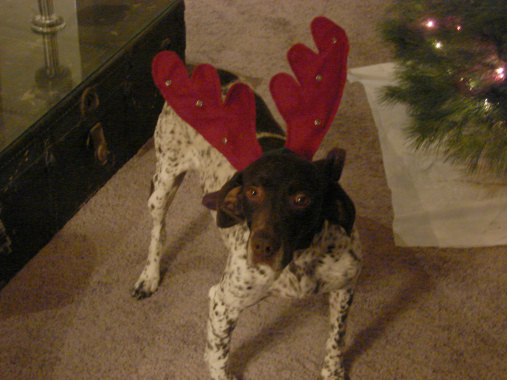 From commentor Barney S:
This is Sinead (ask my wife why a German Shorthair Pointer has an Irish name 'cuz I sure don't know and neither of us is Irish). We think she is about 9 years old. About 5 years ago she was abandoned/ lost in the backcountry in nearby Glacier Natl. Park, we think for about 2 months, luckily in the summer. When she was found she had to be carried out and was found to have been pregnant, the pups dead inside her.
__
We had just had to put down our previous Shorthair due to cancer and I saw an ad on Petfinder listed as being in Cutbank MT but with a local Whitefish phone number. We went to see her and it was love at first sight. She had been to the vets for removal of the dead pups but was still emaciated and so weak she was unable to walk more than about 50 feet. I had to lift her into and out of the car.
__
She had apparently been beaten as she was skittish about having her head scratched and is still very frightened by thunder but is an absolute delight to be around. Unlike most Shorthairs she is very mellow in the house though outside she does not walk rather runs everywhere.
__
Despite 2 surgeries to remove cancerous lumps she is doing very well and brings us much pleasure every day. John posted the "Rare Montana Spotted Reindeer" picture a couple of years ago.