Commentor Notwendy shares: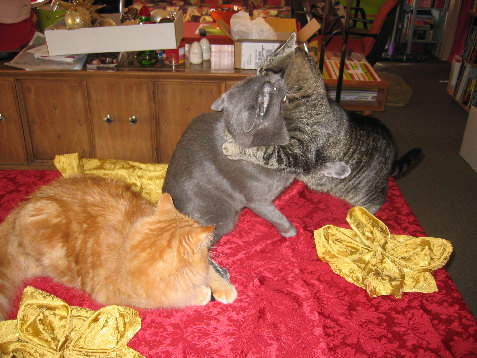 When you don't get the meal on the table in a timely fashion: Squirrel II looks on as Boris (solid blue) "discusses" seating arrangements with Dr. Girlfriend.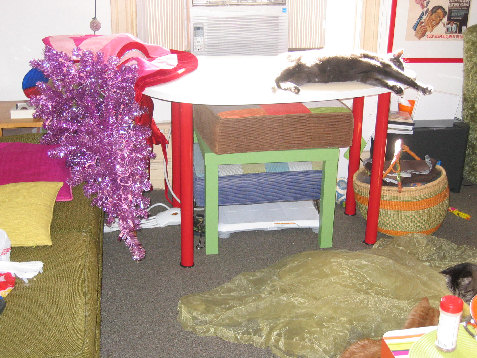 The War on Christmas…Although to be fair the tree was hogging all the sunlight and was just
asking for a smack down from Boris.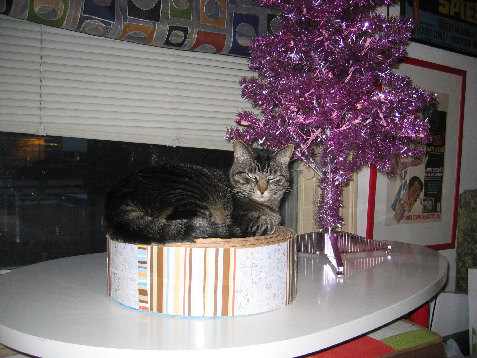 Under the tree: Dr Girlfriend enjoying a snooze on her handmade kitty scratching bed.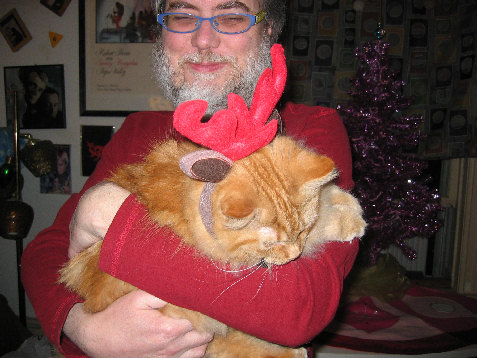 Cat-Reindeer hybrids are not viable: An unhappy Squirrel II refuses to play any reindeer games.