Why did they change the Lamar Hunt trophy from an all-American classic oak design to a cheap piece of Chinese crap that you might find at Walmart?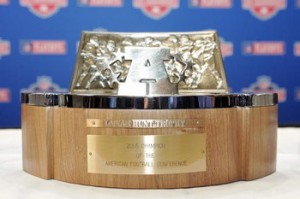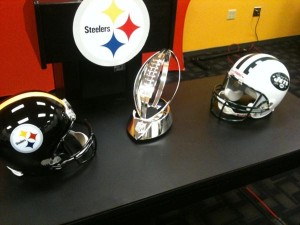 Is this some concession that Hu forced out of Obama? Another sign of fealty to our Chinese overlords? Another blow to the sacred notion of American exceptionalism?
Note that I don't know where either trophy was made and I'm not going to google it. The old one looks like something that was hand-crafted by God-fearing non-unionized midwestern workers, the new one looks like it was made by Godless Chinese prisoners. And that's good enough for me.