This being the following statement from unsuccessful national candidate and half-term former governor Sarah Palin:
"It's not America's role not to be out and about nation building and telling other countries how to live…"
This isn't snark.  (Or rather it is, but I am also experiencing genuine bewilderment.)
__
Treat this as a self-amuse open thread; one of the few genuine pleasures of the last couple of months has been watching Palin do the headless chicken, as she continues to strut, unaware that she's well down Glenn Beck's path, amirite?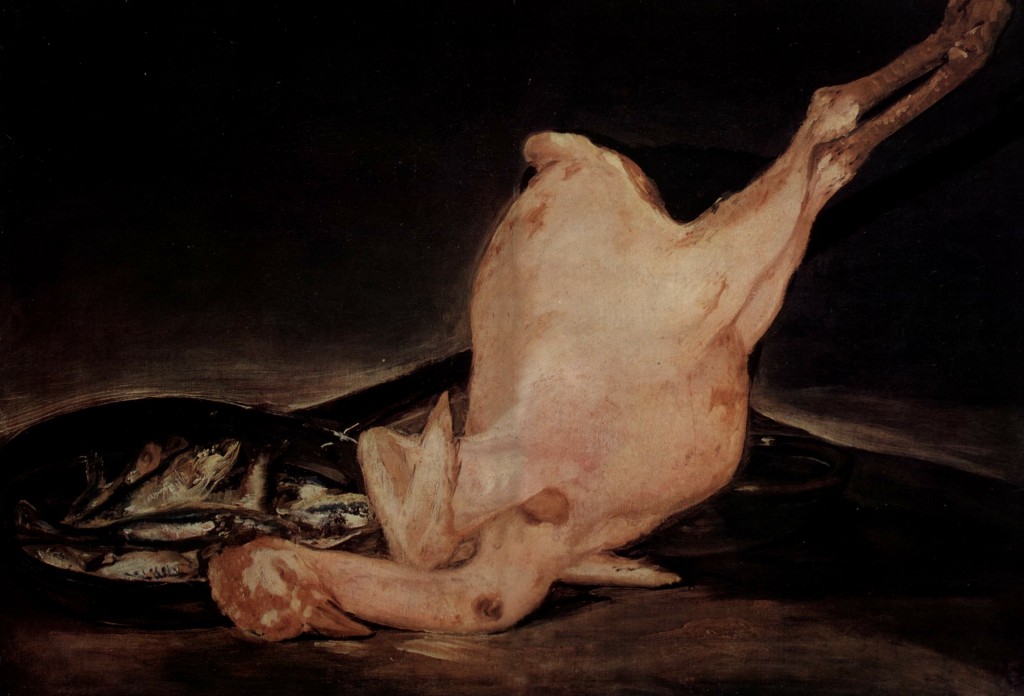 So just give your babblefish a workout in an attempt to translate Palinese into coherence.
__
Image:  Francisco de Goya, Still Life with Chicken and a Pan of Fish, 1808-1812.