Josh Green ran the Beck and O'Reilly show teases through word cloud software and got this result (Beck is first):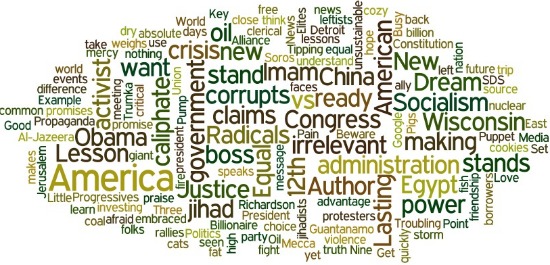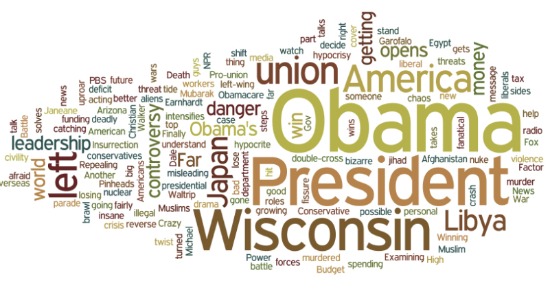 Looking at this, I can't disagree with Green's conclusion, which is that Beck was fired because he wasn't pushing Fox memes. But that's not all — judging from those clouds, being a Beck watcher is a full-time job, because Glenn is all over the map. You need to have a level of devotion akin to that of a serious Trekkie or Star Wars geek just to follow Glenn's latest stream of crazy talk. And that kind of inward-focused fandom isn't really the basis of any kind of effective political activism.
Fox was wise to jettison him, but what good did he really do? For a short period of time, a few of his teatard listeners fought the socialist menace, and perhaps that coincided with Fox's meme of the day, but mainly he's just an erratic clown.
(via)