I saw over the weekend Mistermix's post on  E. D. Kain's love for Gary Johnson.  I dutifully read the linked the referenced Kain posts and the adoring Friedersdorf profile to which Kain linked.*
I'm with Mistermix — I too would love to see a president wave his magic wand and end wars, both foreign and domestic, but I don't think there's a chance in hell that Johnson could achieve any of that.  But my objection to Johnson runs deeper:  E. D.'s (to me) credulous love for this candidacy seems (to me) to capture exactly the wrong way to approach that moment of communion in the voting booth…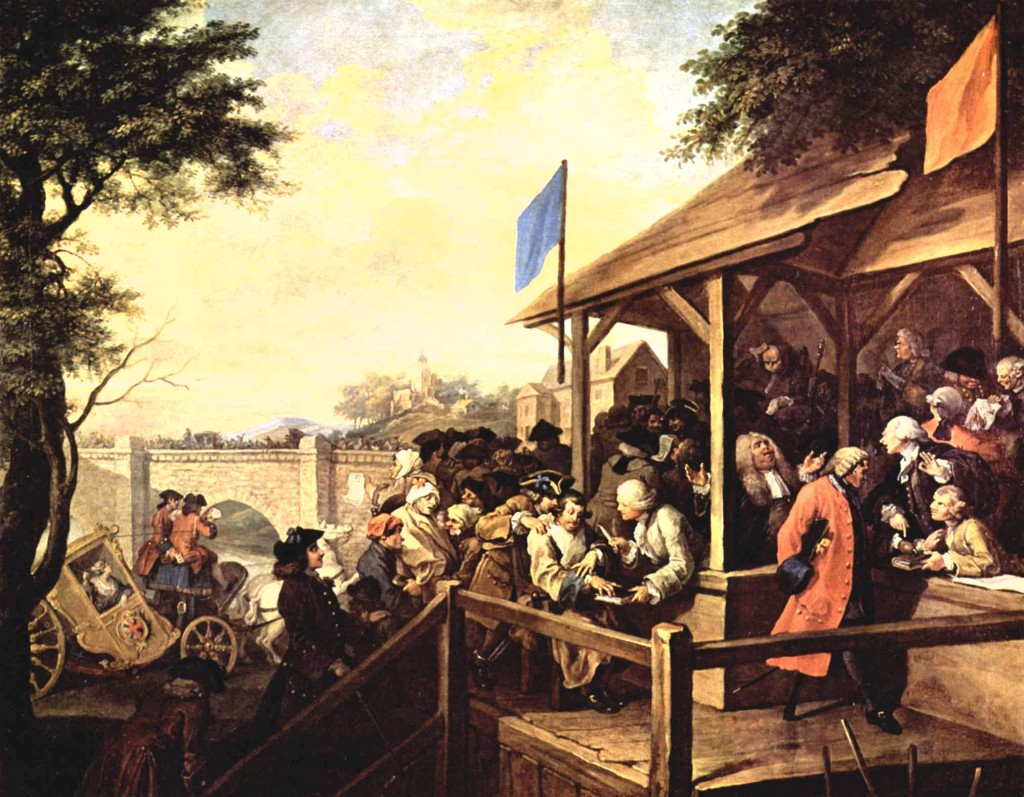 …and to explain what I mean by that, I'm going to recycle some stuff from last August on my personal site, The Inverse Square, written in response to  an early post of E. D.'s here, mostly dissing Newt (fine by me) that also touted Johnson.  At that point, I hadn't heard of the guy at all, so I went so far as to look at Johnson's Our America site (a test -the-water production anticipating a national run)…this, abridged from the original, is what I found:
Mostly, there is nothing surprising —  just typical magic pony stuff.  He wants the tooth fairy to pay for college education, Philip Morris (sorry, Altria) to cure cancer (joking, in case it isn't obvious)…and he wants the environment to be wonderful without doing anything about actual environmental problems.
As I say, nuthin' to see here except for the familiar emptiness of GOPer's policy competence.  In the end, without having the time required to fisk the whole site, I just went for a bit of sampling.  To that end, I listened I read and listened to Johnson's discussion of the Federal Reserve.
Mostly he  tried to avoid any controversy, and certainly any hint of the crazy that the thought of the Fed evokes from some of the libertarian/black helicopter crowed.  But, of course, you can't keep a true believer down, and his anti-Fed whackery prairie dogged into view  at the end of Johnson's video presentation.
There he noted scornfully that between 1913 (the Fed's founding) and now, the value of a 1913 dollar has dropped to 5 cents. I.e.—the portrait of Washington you have in your pocket would buy you what a 1913 nickel in 1913would . (per a comment on my original post — this is the result of a terrifying annualized inflation rate:  roughly 3%/year.)
Johnson's trenchant analysis at that revelation: "Yikes." (Quoted in full.)
Is this nonsense? Of course it is.
Why?
Because it omits the critical measure of per capita income changes from then to now.
In the haste of an afternoon at the office, I haven't yet dug up the full time series, but just looking at it from 1950 to 2004, US per capita income has risen, in constant 2004 dollars, from $17,077 for men and $6,333 for women to $30,513 and $17,629, respectively, over that 54 year period.**
The point: Americans have grown substantially wealthier despite nominal decreases in the value of a dollar.
The deeper point: libertarian fixations on the Fed, on the numerology of money, bear no relation to reality.
Most sentient folks even vaguely literate in economics understands that mild inflation is vastly preferable to deflation. Inflation hawkery in the absence of actual inflation, is one of the real threats to job creation and long term economic growth; deflation is a real danger. See,e.g.,  KThug for much more, along with many other sources (DeLong offers a good clearing house for this stuff as well) —but again, everyone here pretty much knows this stuff I think.
In that context, nominal dollars will fall in value relative to their historical predecessors.  (You want to see this in spades?  Check out this web calculator that allows you to figure out the value of the pound sterling back to 1264.  FWIW, a pound then would be worth about £520 by the retail price index measure, and £11,800 using average earnings as the exchange rate.  See also this page for a range of resources on this question.)
But Gary Johnson either does not, or chooses not to mess about in this real world of buying and selling and growing wealthy over time.
Yikes, I say.
In this  context, Johnson's tag line at his proto-campaign site — "Good Government is Easy" — is one of  those hurts-too-much-to-laugh-I'm-too-big-to-cry moments of vapid folly from someone who wishes to be our leader.
….
That's (slightly modified) what I had to say back then.  Now, I'll just add that E. D. is making a real mistake, IMHO, in falling into that old trap of loving pols who make one feel good about this principle or that.  You have to check under the hood. We've too much recent experience in the have-a-beer-with approach to presidential selection to run this risk again.
*I haven't been reading Friedersdorf's new blog, which I see DougJ likes — but this piece on Johnson is a prime example of what gives me hives in political writing.  A couple of thousand words on what an interesting, unusual guy Johnson is, and nothing on what he actually did, what he claimed as the likely results of his actions, what actually transpired, and what he is proposing now as a potential president.  I'm glad Friedersdorf had a fun interview with the man.  I just wished he'd actually told me something of more substance than that the guy reminds him of Phil Jackson
**See. Despite evidence to the contrary, I can occasionally grasp the concept of a constant dollar.
Image:  William Hogarth, The Humours of an Election: The Polling, 1754-1755.