Seeing as everyone else is posting pet pics with abandon, I thought I'd share the implications of living with a (fixed) tomcat with an attitude: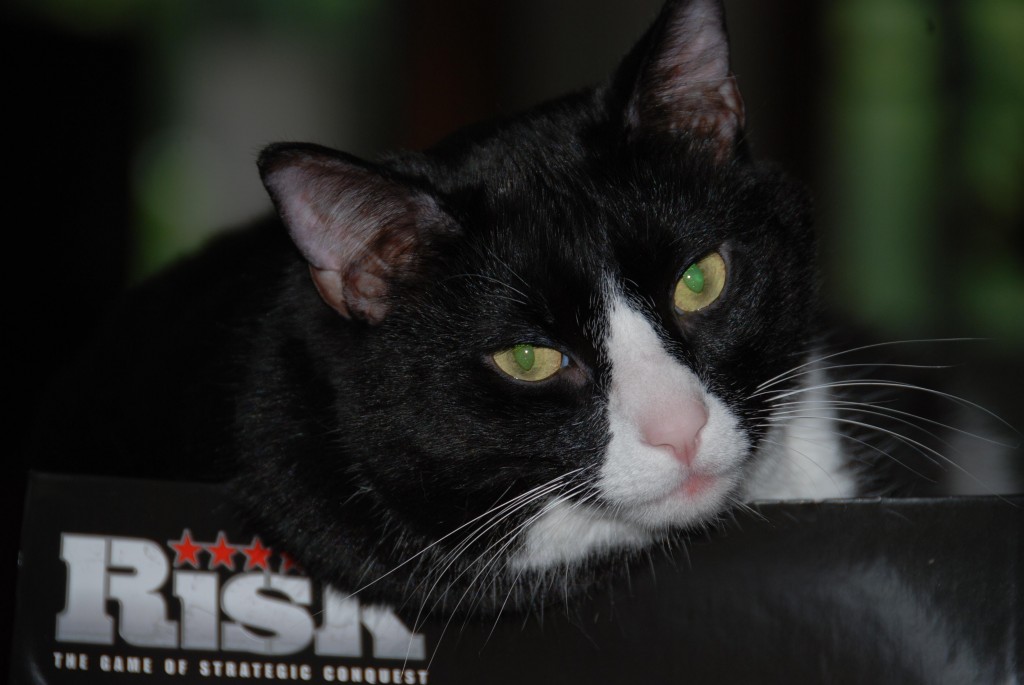 Tikka is a mammal with honor, which basically means he gives you fair warning before he takes your arm off at the elbow.
His usual targets/victims are those cat people who remain convinced, despite every signal to the contrary, that their charm and overflowing hogsheads of kitty love will somehow persuade the master of all he surveys to permit them to approach.
Wrong.  We keep the neosporin ready.
(He does seem to tolerate me, and my wife to a lesser extent, while the sprout and His Highness' representatives have worked out a more-than-paws-length co-existence regime.)
Oh — and on the evening of this Independence Day, I'll be heading over to the Cambridge side of the river to catch the last of the 1812 Overture and then the fireworks above the Charles. Friends and a rolling pack of kids will be in tow.
So, on this open thread, speak out:  what's up on your Fourth?