I follow Kelly Carlin on twitter because she's smart, funny, cute, and GEORGE FUCKING CARLIN'S DAUGHTER. So when she said something on twitter tonight, it reminded me of something we've posted numerous times, but really should be recognized as the most accurate political analysis of the last three decades. This:
For three decades, the rich have been getting richer and richer, having their taxes cut, while the middle class has been getting screwed. This is no accident: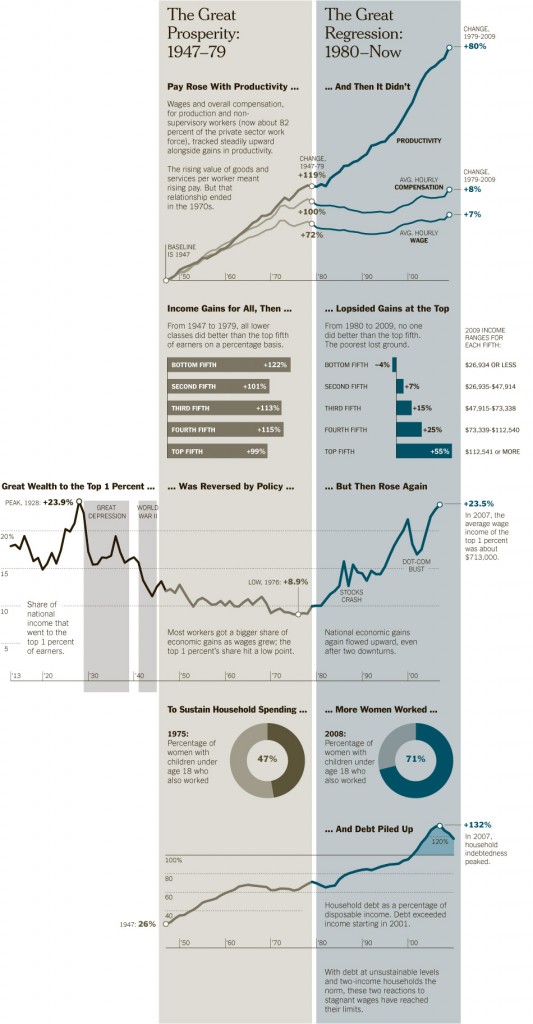 This is by policy design. And now, living up to the Shock Doctrine, when the economy is in crisis, they are clamoring for more tax cuts while preaching austerity and entitlement reform out the other side of their mouth. Their poster boy Paul Ryan, the guy Sullivan and Klein slobbered over for months for his seriousness, put forth a plan that straight out said what they were going to try to do- cut taxes for the rich, slash entitlements, and give it to the rich. Like the man said, it's a big fucking club, and you ain't in it.
So every time tonight when you hear them, in between the Reagan hand jobs, when they wipe the Santorum off their mouths and start talking about entitlement reform, listen to George Carlin:
They're coming for your social security!
And the folks in the media are glad to give them an assist, all while Matt Welch and Nick Gillespie and the leather jacket/hipster glasses crowd chant about Democrats and class warfare. Entitlement reform means fucking you out of your social security and health care. Period. In their world, you're lucky to be a Wal-Mart greeter.