Lily has had a full night: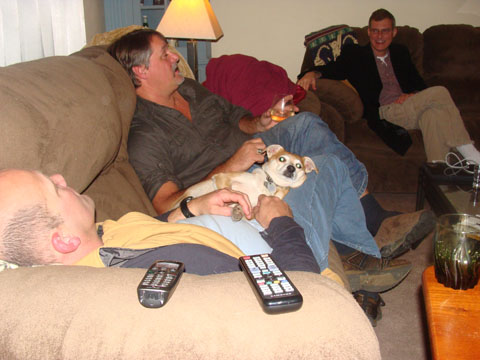 She's always the life of every party. Here she is passed out on Harry (her vet and my good friend), who also decided it was time for a little shuteye: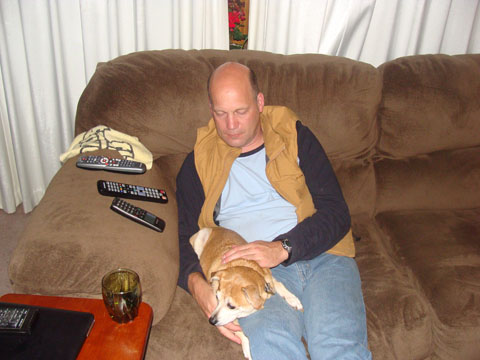 And here the glamorous princess is just chilling after everyone left, rocking out to some Zeppelin on top of fat dad (otherwise known as me):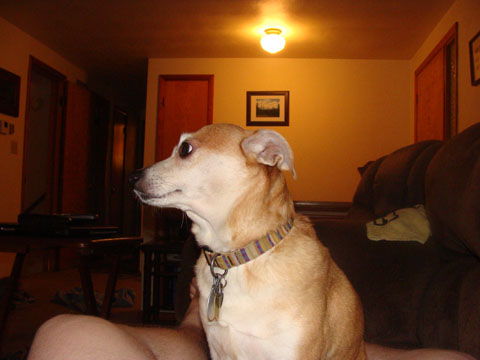 I'm kind of hammered, so I played this at ear bleeding volumes and sang it to Lily before switching to Zep:
I honestly love this dog more than 99% of the people I have ever known, and I do not give a shit if you tell me that is weird. I love this fucking doggie, and loving her as much as I do makes me a better person. Everyone has been fed and has gone home, so now I go to bed.
With my dog.