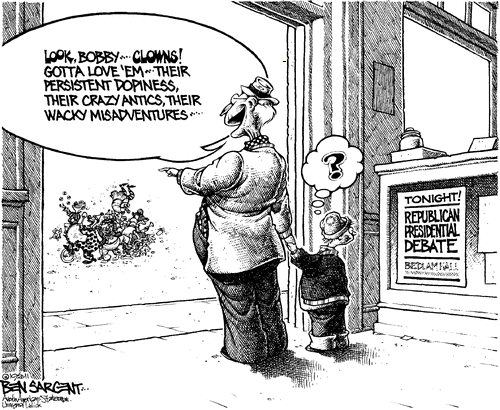 (Ben Sargent via GoComics.com)
Best summary of last night's GOP debate, from Davis X. Machina:
Think 'Reactionary Poetry Magnets'. It doesn't have to mean, it has to sound.
Scariest comment of the evening, from Richard Adam's Guardian liveblog:
7.59pm ET: Did you know that, including tonight, there are four – four! – Republican debates in the next 13 days?
What's on the agenda, apart from the ongoing GOP FailParade?