It's that time again, kiddies.
I'm about to head off on my annual jaunt around the world, and I thought I would point you in the direction of some of my reading over the last month, and a couple of things I have saved up to entertain myself on the plane, in between glasses of Veuve and benzodiazepine-induced naps in my first class suite.
Of course, I'm starting off with the usual Doctor Who related writings.
First, Campaign by Jim Mortimore, which is set early in the Hartnell years. The lovely Philip Sandifer says of it that: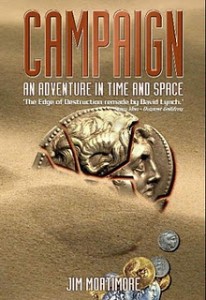 Character names shift rapidly – Susan goes from being Susan Foreman to Susan English, Ian and Barbara drop out to be replaced with Cliff and Lola, and the TARDIS is likely to become the T.A.R.D.I.S. at any moment. … [It is] violent, sexualized, and metafictional. … the story treats Doctor Who's first season as a historical phenomenon. … In fact, just about every rejected, abandoned, or false path of Doctor Who in its first year is referenced here. … The characters die. A lot. Barbara is the first to die, and her death largely sets the tone – first of all, she is established as being alive prior to her death. Which I don't mean in the normal sense by which most people are alive prior to death. No, I mean that we learn about Barbara's death when Ian is gobsmacked to see that she is alive.
Ming Mongs will either love it or loathe it, largely depending on where they fall on the issue of "canon" in Doctor Who.* While it took me a while to get into, I fall on the side of "adore unconditionally". It is, simply, the best Who novel I have read, and I have read a great many. It was rejected by the Whothorities and self published by Mortimore. You can find pdf versions of it on the usual corners of the internet. If you do, you may wish (as I did) to make a donation in Mortimore's name to his nominated charity, the Bristol Area Down Syndrome Association.
Second (and I will move on to the non-Who in a moment), I thoroughly recommend Rich's Comic Blog, and in particular the quite wonderful The 10 Doctors, which manages to juggle the first ten incarnations and a huge cast of their companions and enemies in a real ripsnorter of an adventure.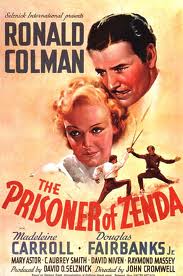 This month I also read The Prisoner of Zenda, and now wonder why it took me so long to get around to it. The novels struggling into being on my little laptop are littered with doppelgangers and princesses and fiendish plots and gallant rescues, but this has all of that, along with an easy elegance and economy of words that might make me despair if I didn't love the damn book so much. Don't, however, fall into the trap of reading the sequel, which takes the purity of the original and craps all over it in the first few pages.
Turning then to the pleasures that await me in the Kindle app on my shiny new ipad.
First, the Sherlock Holmes Mystery Magazine #3. Each edition is a collection of undiscovered tales from the pen of Watson (ably edited by the likes of Kim Newman) along with at least one of Watson's more familiar stories (in the case, The Adventure of the Speckled Band).
I also have lined up all three books of the Hunger Games trilogy, Tales from Firozsha Baag (by the immensely talented Rohinton Mistry, whose A Fine Balance reduces me to tears every time I re-read it) and The Master and Margarita (which I confess to finding hard going so far).
Finally, I want to sing the praises of A History of the World in 100 Objects, not only because it is a fine book from BBC Radio 4 and the British Museum, but because it is one of the first e-books that seems to me to take proper advantage of the kindle-on-ipad format, with beautifully reproduced colour pictures of every object into which you can zoom almost to your heart's content. The resolution of some of the images is perhaps not all I might wish, but it is a fascinating opportunity to get up close to some of the finest exhibits from the Museum's collections.
I think the only thing I am missing is a good mystery novel (preferably with lashings of blood and ultra-violence). Any suggestions?
* Although given the ending of the book, I can see no conceivable reason why Campaign is not good canon, other than sheer fuckery on the part of the purists.