…I can't resist drawing your attention to this line:
By the way, Politico? Quoting Fred Barnes on anything is the recognized international I Got Nothin'signal. Quoting Fred Barnes on American politics is the functional equivalent of asking a fruit bat what it thinks about the trade deficit.
The whole post (on the bathos of GOP Daddies bemoaning their current nominating pool) is, as always,
worth a read
.
Nothing else to add, except that on my travels as a youth, I had occasion to consume fruit bats, both grilled and stewed (once in a braise of five species, two of them previously undescribed).  I can assure you that they are tasty, but fully as uninformed about balances of trade as Mr. Pierce suggests.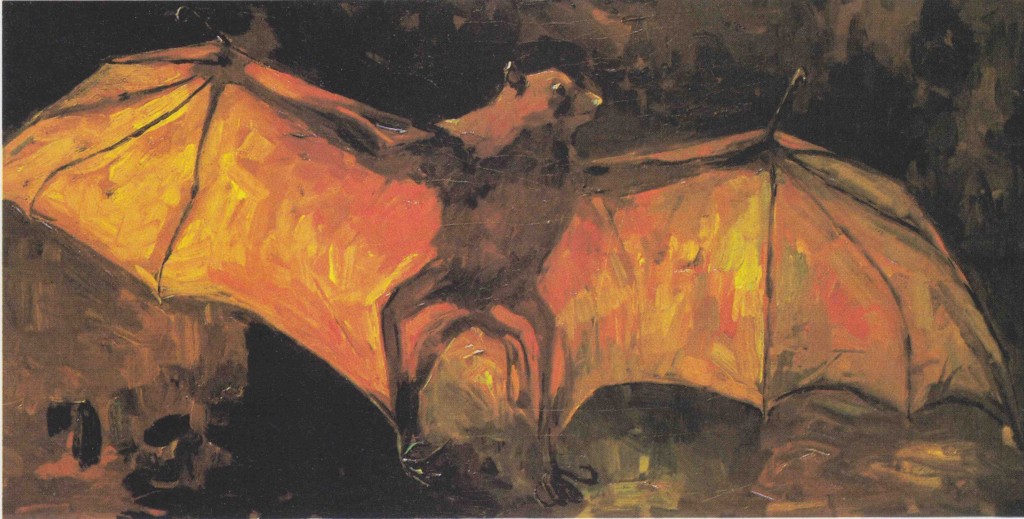 Yet more thread!
Image Vincent van Gogh,
The Bat,
1886