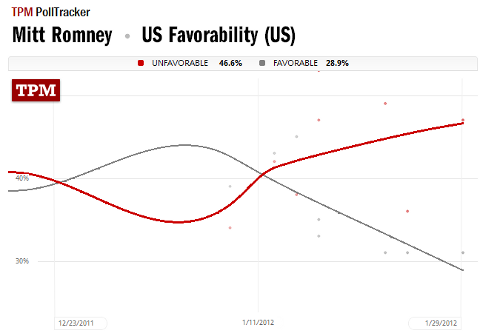 Following up on Zandar's post on polling, I just want to add that my favorite graph just keeps getting worse. And there's this:
Overall, 55 percent of those who are closely following the campaign say they disapprove of what the GOP candidates have been saying. By better than 2 to 1, Americans say the more they learn about Romney, the less they like him. Even among Republicans, as many offer negative as positive assessments of him on this question.
Not to go all Tom Friedman in a cab, but I was at a Super Bowl party last night with some friends who aren't much interested in politics. The only political remark of the night happened when they sang America the Beautiful, and it was a pretty negative review of Romney's performance in Florida.