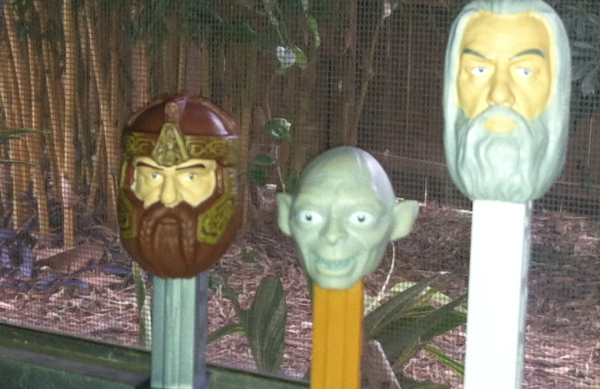 Yes, I do have a complete set of Lord of the Rings Pez dispensers. Make of that what you will.
Is it sneezy where you live? Down here in my part of Florida, the oak pollen is sky high, and there's been a run on Claritin at the local pharmacy.
Also, I think this guy [WARNING: YouTube link to wildly viral vid of dad who shot his daughter's laptop because she slagged him on Facebook] is a dick. I have a pain-in-the-arse teen myself, so I get the frustration. But I can't stand a petulant, macho-shithead gun-fondler, and that's how this dude comes across. Donate the goddamn laptop to the local homeless shelter next time, asshole!
Anyhoo, open thread.