We have lots of frogs down here in Florida. I like frogs very much and enjoy encountering them on my own terms, i.e., outside, where they belong, and from a cozy distance.
See, we've had boundary issues, frogs and me. It's been suggested in some quarters that perhaps I take these unexpected frog assaults a little too personally and have become a bit paranoid about their propensity for popping up to surprise me in unlikely places.
I'd like to see how these critics would react to this kind of scenario on their turf. What's pictured below is the console of a sadly neglected exercise bike that lives on my back porch: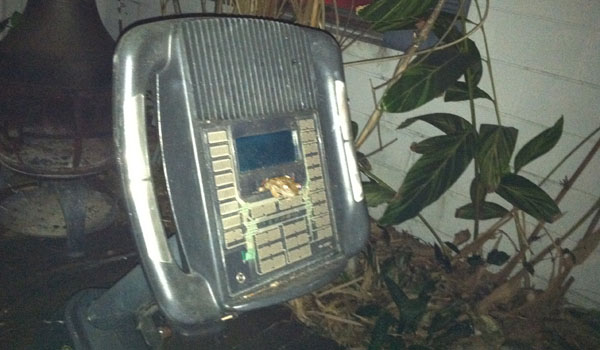 And yes, that's a goddamned frog coming out of a hole in the exercise bike console: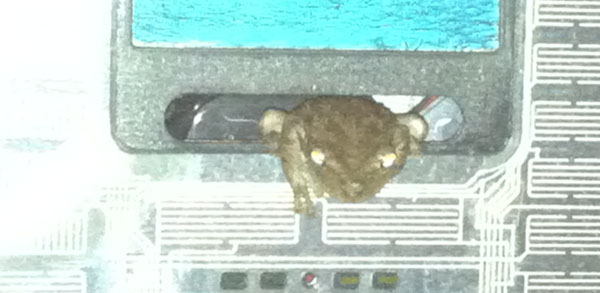 Are there critters in your neck of the woods who pop out to surprise you? Discuss! Or talk about whatever.
[X-posted at
Rumproast
]