If you're not too busy, perhaps you could look into this: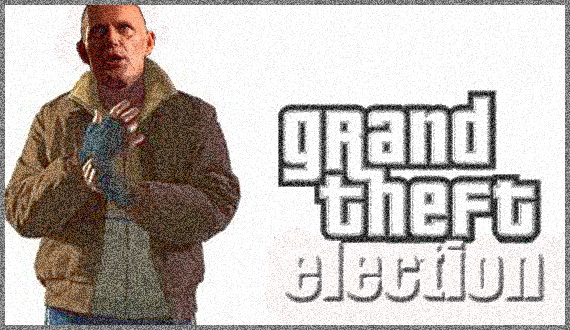 Kay covered Florida Governor Rick Scott's brazen attempt to steal the upcoming election here yesterday. The issue is getting some local press, and it was heavily covered on the MSNBC line-up last night. But aside from that, the story isn't getting a lot of play in the national press.
Maddow pointed out that whites make up only 13% of the names on the purge list (and are more than 60% of the state population as a whole). The whole thing stinks to high heaven, and unless the DOJ steps in, it looks like Scott might get away with it.
But it's only a fundamental right being stripped away from legitimate citizens. I'm glad the media decided to focus instead on what the guy who wears a hair clump from the shower drain on his head says and how it might affect the fortunes of the guy who strapped a dog to the roof of his car.
[X-posted at
Rumproast
]