Via the Guardian, we learn of the latest act of stupidity in America's war on sex:
The International Aids conference, held in the US for the first time in 22 years next week, is a chance for the country to celebrate its contribution to HIV and Aids prevention. Yet in Los Angeles, San Francisco, New York and Washington DC, state police forces are stopping, searching and arresting sex workers – and using condoms found on them as evidence to support prostitution charges, undermining decades of HIV and Aids harm reduction work in the process.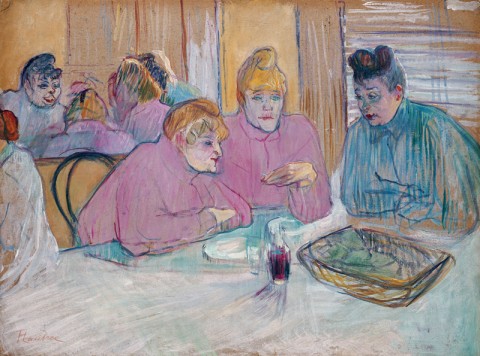 Via the Human Rights Watch report that forms the basis of the Guardian piece we learn this:
Police use of condoms as evidence of prostitution has the same effect everywhere: despite millions of dollars spent on promoting and distributing condoms as an effective method of HIV prevention, groups most at risk of infection—sex workers, transgender women, and lesbian, gay, bisexual, and transgender (LGBT) youth—are afraid to carry them and therefore engage in sex without protection as a result of police harassment. Outreach workers and businesses are unable to distribute condoms freely and without fear of harassment as well.
Carrying guns and thousands of rounds of ammunition around town? No problem.  A couple of dozen condoms? Call out the guards!
File this under WASF.
PS:  If you want to read a clear-headed account of sex-work, HIV, and appropriate public health responses, see my friend Elizabeth Pisani's excellent The Wisdom of Whores. (Go to the right hand column of the website.)  As Elizabeth regularly notes, condoms are hardly a perfect barrier to STD infection, HIV in particular, not least because in real life it turns out to be hard to persuade oneself/one's partner to use them as needed every time they are needed. That said, condoms from an essential component of a sex-worker's ability to take direct action on her or his own behalf as she or he goes about a working day (or night).  Creating barriers to their use is both stupid as a public health measure and an unacceptable — I would say, un-American — infringement on an individual's right and duty to take care of oneself.
Bonus: Video via Elizabeth's site from condom maker DKT's home video collection:
<div align="center"> <iframe width="420″ height="315″ src="http://www.youtube.com/embed/rsEUqzpwktM" frameborder="0″ allowfullscreen></iframe></div>
(Translation of the caption at the end:  "With a year's supply of free condoms, any place is the right place.")
Cross posted at Inverse Square
Image:  Henri de Toulouse-Lautrec, The ladies in the brothel dining-room, 1893