Ezra Klein sums up the entire GOP policy approach in one 'graf:
The reason Romney's plan doesn't work is very simple. The size of the tax cut he's proposing for the rich is larger than all of the tax expenditures that go to the rich put together. As such, it is mathematically impossible for him to keep his promise to make sure the top one percent keeps paying the same or more. [bold in the original]
You can't get simpler than that.  Mitt Romney wants to cut his taxes so much that he has only two choices left for the rest of his budget:  raise taxes on everyone else and/or allow the deficit to balloon.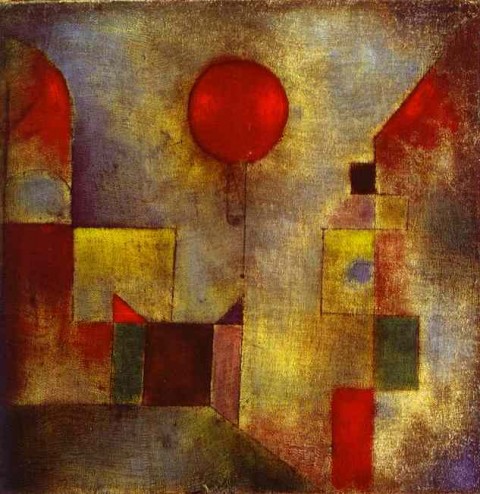 I know.  Facts have a liberal bias, and numbers are f**king commies.  This is the GOP reality folks; now we get to decide if we choose to live within it.
Not much else needs saying, really, and I see that the Obama campaign is already on this one like barnacles on Romney's yacht.  Do read the rest of Klein's post, by the way.  It lays out the full failure of the whole Romney tax fiasco with admirable clarity. (h/t GOS)
Image:  Paul Klee, Red Balloon, 1922